Who Is Lizzie on 'This Is Us?' Sophia Bush Makes Her Debut, but There's Another Special Guest Star Appearing on Season 4
This Is Us brought the star power out when it returned to NBC with Season 4 on Tuesday. The episode featured two special guest stars, but more new faces are expected to engage with the Pearson family down the line.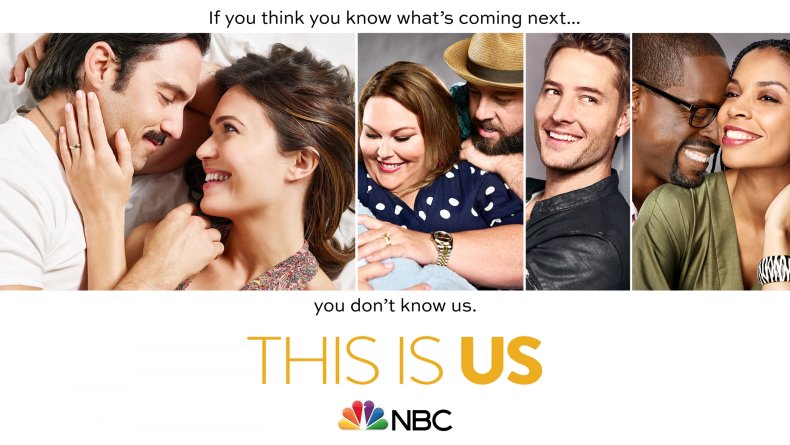 During the Thanksgiving episode of the award-winning series, Kevin Pearson (Justin Hartley) proclaimed he'd have a wife and kid by the time he reached 40. The hopelessly romantic character has long yearned for a family and a love story as endearing as his parents, and in the Season 4 winter premiere episode titled, "Light and Shadows," he enlists the help of a matchmaker to help him achieve his goals.
Fans already have been told that Kevin will eventually get the family of his dreams—a flash-forward in the midseason finale teased Kevin's pregnant fiancée—the dating service doesn't quite work how he hoped. The character goes on date after date early on in the winter premiere only to end up even more lovelorn than before.
Until he meets Lizzie.
Feeling down on his luck, Kevin agonized over his failing love life to his sister Kate (Chrissy Mets) just before meeting what could of been the woman of his dreams, guest star Sophia Bush's character Lizzie. The pair spend a lovely afternoon together, and it seems as though Kevin has finally met his match. It's kismet. Then Lizzie reveals a heartbreaking secret: She's married, and Kevin is her "celebrity hall pass," otherwise the star actor her husband has allowed her to sleep with. The only problem is her guilt doesn't let her go through with it, and a sorrowful Kevin is back to square one before the episode ends.
Despite the messy situation, the encounter at least gave fans a better glimpse of the lengths Kevin is willing to go to for love. He pulled out all the stops on his date with Lizzie, giving viewers their first sighting of John Legend on the show. Starring as himself, the EGOT-winner—for Emmy, Grammy, Oscar and Tony winner—serenaded the would-be couple during a private concert Kevin set up for his date.
Although the chemistry between Kevin and Lizzie was undeniable, more than likely, the premiere episode marked the first and last time fans will see Bush appear on the show. However, her quick exit could mark the entrance for Kevin's next potential girlfriend portrayed by another guest star.
Ahead of the midseason return, This Is Us creator Dan Fogelman revealed plans for a few special celebrity sightings on the show. Fogelman announced that, along with Bush and Legend, Pamela Adlon is expected to pop up on the series before Season 4 ends. However, details of her role are being kept under wraps.
In 2019, Fogelman said the This Is Us universe would continue to expand until the series end. "We have a big plan of expansion. The show is intended to be the expansive ways our lives evolve and connect us with people. That starts happening more and more in Season 4," he said in an interview with Good Housekeeping.
This Is Us airs on NBC on Tuesday nights at 8 p.m. ET.