Randall Wonders What His Life Would Be Like if Jack Never Died on 'This Is Us' Season 4 Episode 17 'After the Fire' Sneak Peek
It seems that Randall is spiraling on This Is Us, and while that's nothing new for the Pearson family's adopted son, he appears even more on edge during Season 4 of the NBC drama. On the upcoming episode of the show, airing on Tuesday, Randall will mull over the root causes of what's really bothering him.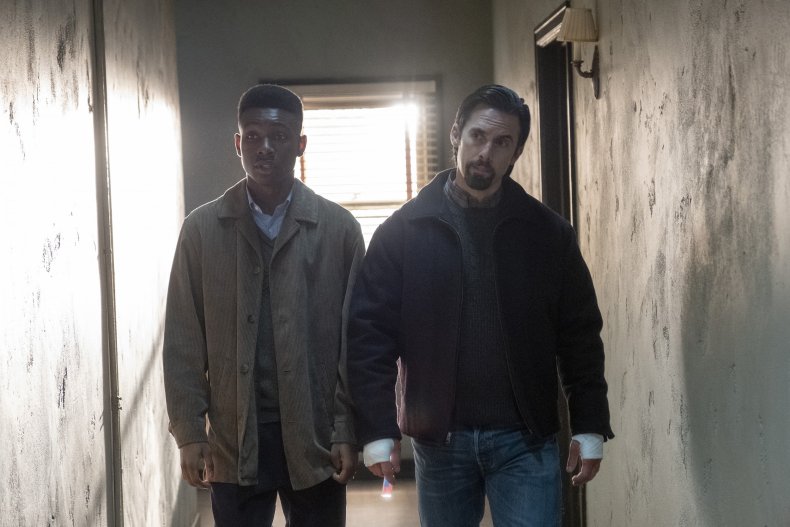 Following his big fight with brother Kevin (Justin Hartley) last week, Randall (Sterling K. Brown) finds himself back on his therapist's couch on episode 17, titled, "After the Fire."
He's long voiced how his family is an area of contention in his life. His mother Rebecca's (Mandy Moore) medical conditioning is eating at the back of his brain as well as his assumption that he's the only Pearson kid taking her diagnosis seriously (not true, each of The Big Three is worried about their mother). But when he visits Dr. Leigh (Pamela Adlon) this time, he'll finally open up on the big thing that's really getting to him as of late: the loss of his father.
"I wonder what my life would be like if my dad hadn't died," Randall admits in the episode 17 sneak peek.
It's a fair question. If Jack (Milo Ventimiglia) were still alive today, Randall likely wouldn't feel like he had to carry the weight of his family on his shoulders, and he could rely on his father to take over Rebecca's medical care as opposed to having to depend mostly on Kevin's movie money.
As the episode sneak peek continues, a series of flashbacks and flash-forwards hint at the life Randall thinks he could have had, starting with an image of all of the Pearson family members intertwined in a group hug at the sight of the house fire where Jack actually died.
Jack and a noticeably happier Randall appear in a number of could-have-happened scenarios, like, for instance, the speech Jack could have made at Randall and Beth's (Susan Kelechi Watson) engagement dinner, or the reaction Jack could have had if he were alive to see Kate (Chrissy Metz) become a mother. Maybe even Jack would have been there the moment teen Randall found his biological father had not tragically died in the fire.
Just imagine all the extra support and encouragement an anxiety-riddled Randall could have had if Jack was still alive. It's a sad bit of insight into the character's psyche knowing that a question he'll never get the answer to has been looping in his mind all these years.
Although the therapy sessions have helped Randall open up, it will be interesting to see how much his new sense of self-expression will come into play as his relationship with his brother continues to deteriorate. From the looks of their last argument, it seems that their final blowout will arrive sooner than we thought.
This Is Us airs on NBC on Tuesday at 9 p.m. ET.