'This Is Us' Season 4 Midseason Finale: Show Creators Break Down Season 4, Episode 9 Rebecca Storyline
NBC has now aired the This Is Us Season 4 midseason finale, "So Long Marianne." Season 4, Episode 9 offered heartbreak for fans as Rebecca (played by Mandy Moore) was shown struggling with memory loss. However, the episode also offered good news as Kevin (Justin Hartley) was revealed to have a pregnant fiancee in the timeline that saw The Big Three celebrating their 40th birthday.
For those who found themselves worrying that Rebecca's symptoms might be a sign of early onset dementia, This is Us creator Dan Fogelman has some (slightly) good news for fans. He told Deadline: "We haven't definitively diagnosed anything yet. We are certainly in the early, early days and there's a long journey ahead. There's a definite plan in place that we have been working on very carefully in terms of whatever is going on with her."
Though Fogelman didn't give away what's going on with Rebecca, series co-showrunner Isaac Aptaker was more forthcoming. Speaking in a TVLine interview, he said: "This is a woman in her 30s who hasn't even had a family yet who's now playing a grandmother dealing with dementia and this onset of stuff that doesn't happen until much later in life."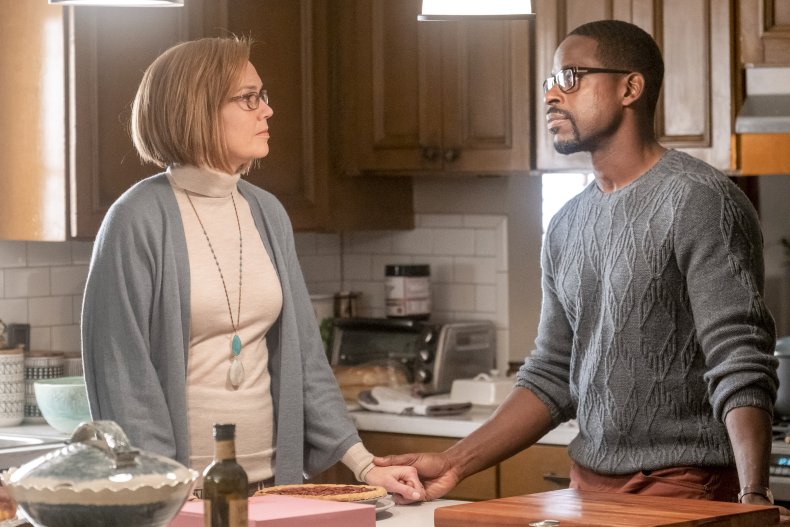 Aptaker went into more detail in an Entertainment Weekly interview, saying: "So much of this show is about memory and about looking back. So the idea that one of our characters would be faced with this incredibly scary illness where you begin to lose that and that begins to fade away felt very in keeping with the themes of the show. So many people in the writers' room have dealt with parents with various forms of, call it dementia, Alzheimer's, what you will, and we felt like it's a story that we haven't seen a ton on network television."
Fogelman also hinted that viewers will start to get answers about what's going on with the character when the show returns in January. He said: "We obviously play a lot with time on the show and at the end of this episode, we obviously jumped forward nine-ish months...ostensibly you're getting a glimpse of where we are going to be in the season premiere."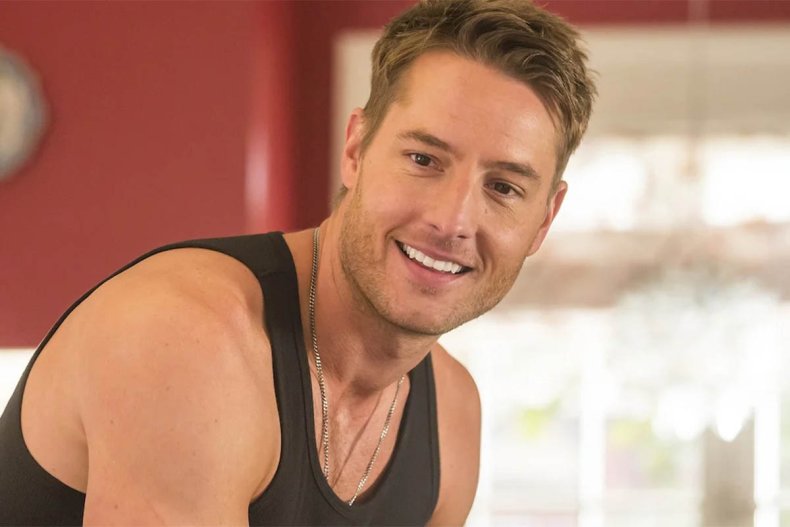 Aptaker added: "Every year, our stories pick up on our characters' birthday, so that's a jump ahead for their 40th birthday, which is a jump ahead to our Season 5 premiere. So everyone's questions about Rebecca and her status and how things have progressed will be answered by the beginning of next season, because we'll have caught up to that very moment."
In more positive news, Aptaker talked to TVGuide about Kevin's new finacee. In the interview, he hinted it would be a new character, teasing that "we meet new wonderful people all the time" on the NBC series. He confirmed to TVLine that we will learn the identity of this person when the show returns in January.
Whatever else happens in This Is Us Season 4, Episode 10, it is sure to be dramatic. As actor Sterling K. Brown told 5 On Your Side: "When we come back, they're [fans] gonna go on a rollercoaster ride."
This Is Us Season 4 returns on January 14 on NBC.