How to Watch 'This Is Us' Season 4: Live Stream Episode 11, 'A Hell of a Week' Part 1 Spoilers
Randall's crushing anxiety battle may get the best of him. On the upcoming Season 4 episode of This Is Us, his mental struggles will take an even bigger after encountering an intruder in his family's home.
Episode 11, titled "A Hell of a Week: Part One," marks the first of a trilogy of episodes surrounding the Big Three—otherwise known as the Pearson siblings, Randall (Sterling K. Brown), Kevin (Justin Hartley) and Kate (Chrissy Metz). The kicker episode, which airs on Tuesday, will pick up right where the midseason premiere left off—with Randall finding an unwelcome and dangerous guest in his house.
The show's synopsis hinted the incident will cause Randall's already-crippling anxiety to spike. Meanwhile, This Is Us executive producer Isaac Aptaker suggested the incident could have some long-term effects on Randall's psyche.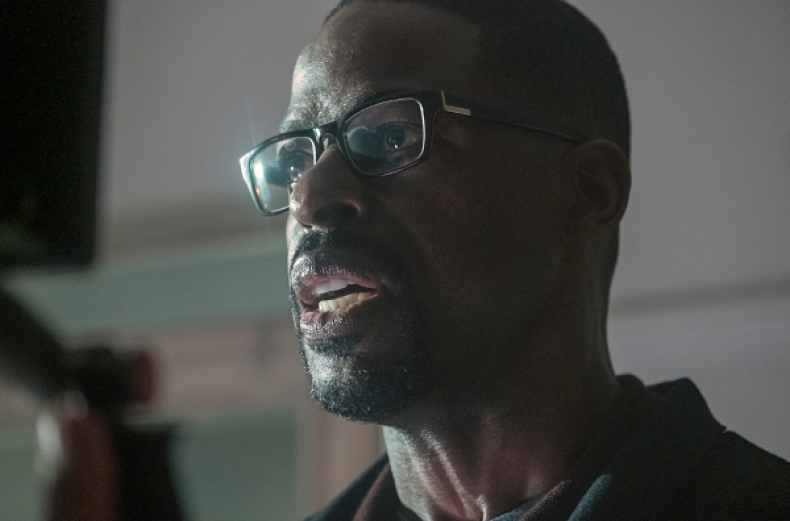 "We've never done a to-be-continued quite as immediate as this but we will jump back into where we left off, and figure out: Who is this very scary man standing in Randall's kitchen? What is that all about? And then what are the implications that this encounter will have on Randall's already fragile mental state," Aptaker said in an interview with Entertainment Weekly released Tuesday.
Only making things worse, Randall still has his mother Rebecca's (Mandy Moore) health secret lingering over his head. "We've seen in the first half of the season and this first episode back, Randall's slate is getting so full and it's just getting even fuller," Aptaker added.
"Now he's taking on his mother's mental health issues and whatever's going on there, and we know that that hits him so hard. That relationship is so important to him," he continued. "On top of everything that's going on with his work and his own immediate family, the pressure is just cranking up."
Brown previously noted his character would spend more time grappling with his mental health and making a bigger effort to address it.
"[Season 4] allows us to further delve into Randall's mental health and how he takes care of himself—what's right and what's wrong about how he takes care of himself and how he could potentially do a better job of that," the award-winning actor said of his character in an early January interview with Variety. "This moment happens where you're like, 'Oh. Oh s**t, this is going to go sideways.'"
This Is Us airs on NBC on Tuesday at 9 p.m. ET. Viewers without access to television can stream the show on any smart device through NBC's website and app. Those with Hulu Live TV subscriptions can also catch the show in real-time there, in addition to customers with YouTube Live TV services.