'This Is Us' Season 4 Spoilers: Kate Is Really Having 'A Week From Hell' in Next Big Three Episode
First Randall had a week from hell, and then Kevin. Now it's Kate's turn to walk through the flames on This Is Us Season 4.
The NBC drama series returns on Tuesday night with the last of the Big Three trilogy, titled, "A Week From Hell: Part 3."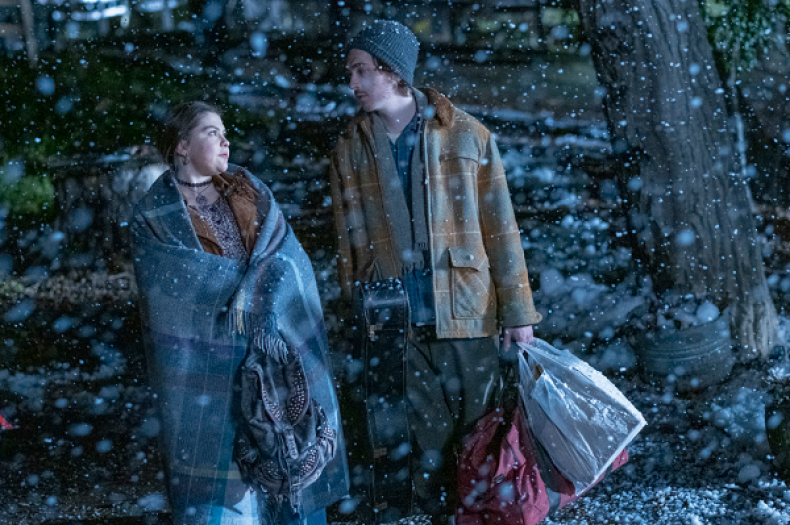 The episode synopsis teased intense times ahead for the Pearson siblings when they arrive at their family cabin to celebrate their mother Rebecca's (Mandy Moore) birthday and are greeted with unpleasant memories of a disastrous situation Kate endured as a teen with her young boyfriend Marc (Austin Abrams). The episode sneak peek included a flashback scene of teen Kate (Hannah Zeile) arguing with Marc before he forces her out of his car and leaves her stranded in the cold.
Viewers will have to watch the show to see exactly what transpires, but the event will explain the impact of Kate's teenage romance and how it not only affected her relationships with men but altered her perception of herself. As This Is Us fans already know, grownup Kate has been struggling immensely in her marriage to Toby (Chris Sullivan), and "A Week From Hell: Part 3" will reveal how her first experience with love may still be playing a role in her relationships.
Hartley, who directed the episode, said viewers should expect to feel a lot of "pain and suffering" while watching. "I think you'll relate to it in a way where we've all been in a situation that you know you should get out of, in your heart of hearts," he told Entertainment Tonight in an interview released Tuesday.
"And your friends might know it and everyone's just hoping that you make the right decision but you just don't do it. That's where we find [Kate]. It's not a healthy thing and it's not good," he continued.
Hartley said the situation she finds herself in during her past and in the present is something most people have experienced.
"It's something that happens to people all the time and people are just afraid to speak their mind. Then you see the long-term effect of every relationship you've ever had in your life and it's like, wow, you have the choice and power to make things better for yourself. We see her in that place," he added.
Teen Kate's relationship hasn't been explored on This Is Us since the episode, "Storybook Love," aired in October, during which viewers were introduced to Marc's possessive and demeaning qualities. Rebecca was also disapproving of him in the episode, but fights with her lovestruck daughter prevented her from interfering.
This Is Us airs on NBC on Tuesday at 9 p.m. ET.
Viewers without access to television can watch the episode via live stream on NBC's website an app. Those with pay-for services like Hulu + Live TV and YouTube TV can stream the program on those platforms as well.