When Does 'This Is Us' Come Back? Super Tuesday Results Take Over NBC Prime Time
If the most recent episode of This Is Us left you on pins and needles, you'll have to endure the discomfort of anticipating the next installment for a little while longer. The NBC drama series won't air during its regularly scheduled time on Tuesday, which means we'll have to wait to find out how Rebecca's latest diagnosis will affect the rest of the Pearson clan.
Instead of airing This Is Us on Tuesday night, NBC will run NBC News Decision 2020 Super Tuesday, the network's coverage of the Democratic primary results, including analysis from a roster of news hosts and political commentators. The three-hour program will air on NBC from 8 p.m. ET to 11 p.m. ET.
This Is Us will return to its usual 9 p.m. timeslot on NBC on March 10.
Hopefully, when the show picks up, we'll get a little more clarity on the severity of Rebecca's (Mandy Moore) diagnosis. In episode 15, titled "Clouds," Rebecca's doctor revealed devastating news pertaining to her mild cognitive impairment: It's likely caused by Alzheimer's disease. More tests and doctor visits will come down the line, but as foreshadowed in the midseason finale in December, Rebecca's health is only going to get worse.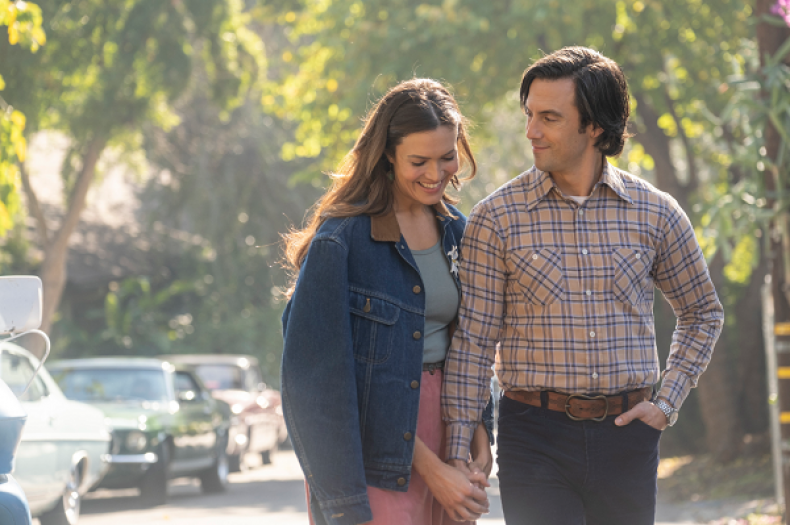 So far, only Kevin (Justin Hartley) and Miguel (Jon Huertas) are aware of her Alzheimer's, because they were at the doctor's appointment she so desperately tried to avoid. And while Kate (Chrissy Metz) is likely to take the news a little bit better than her anxiety-riddled brother Randall (Sterling K. Brown), Rebecca's failing health is going to be a crushing blow to everybody. The weight of knowing their mother is slipping away from them is no doubt going to be a hard one for all the Pearson kids to carry.
While it's pretty obvious that the This Is Us showrunners are setting us up for a real tear-jerker (as if this season hasn't already made viewers at home bawl their eyes out), there are at least a few lighthearted moments ahead. In the upcoming Season 4, episode 16, titled "New York New York," the family will take a trip to the big city.
We're also getting closer to discovering who Kevin's future fiancée is, too. Speaking with Us Weekly on Monday, Hartley revealed that "we're a couple weeks away" before we learn the woman's identity. Earlier in the season, Kevin appeared in a flash-forward scene with a new baby, a child he shares with someone he only mentioned as being his fiancée.
Viewers will also learn what caused the future rift in Kevin and Randall's relationship that was also hinted at in a flash-forward scene in the first half of Season 4. "It's big. It's a big problem," Hartley teased.
"I feel like on our show you have these moments where you look back and are like, 'I remember that.' That was a moment. This will be one. It's huge. It's like a massive schism."