'This Is Us' Season 5 Episode 5 Release Date: When the Show Will Return
This Is Us will not air this week (November 24), with last week's episode acting as the winter finale for the NBC show. Season 5, Episode 5 of the series, however, has a confirmed release date, meaning that the latest installment of the Pearson saga is only a few weeks away.
"A lot of answers when we return," This Is Us creator Dan Fogelman tweeted as the hiatus began. "Promise. The @ThisIsUsWriters are on fire and we're making them as fast (and safely) as humanly possible! I'm very excited about all that comes next."
When will This Is Us Season 5, Episode 5 air?
NBC has confirmed that the as-yet-untitled This Is Us Season 5, Episode 5 is set to air on Tuesday, January 5, 2021. That means that fans have six weeks to wait until the next set of episodes will air.
When This Is Us comes back, it will be in its usual time-slot, at 9 p.m. ET / 8 p.m. CT.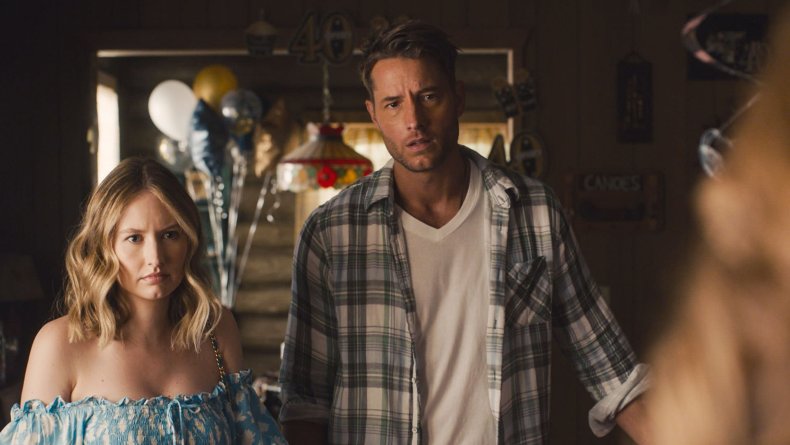 For viewers who want to watch the next episode online, shortly after it airs it should be available to watch for free for a limited time on the NBC website and app. Episodes also come to Peacock eight days after they first air, meaning that Season 5, Episode 5 is set to come to the streamer in the early hours of the morning on Wednesday, January 13, 2021.
Though NBC has not released an official synopsis for the winter premiere of This Is Us, Fogelman has given fans a few hints as to what to expect.
Speaking to Entertainment Weekly, for example, the showrunner teased that more answers about Randall's (Sterling K Brown) birth mother would be forthcoming.
"In short order, a full, beautiful story is going to be told," he said. "I think it will be a satisfying and elegant answer to a lot of stuff, as opposed to something that necessarily begs more questions."
Later in the interview, he teased: "When we come back on the other side, we have some pretty giant and quite specialized episodes."
Most of the Randall's mother storyline, however, is expected to be resolved in Episode 6. This was revealed to Deadline by This Is Us director Ken Olin, who said of the episode: "It's a really extraordinary episode that Kay Oyegun wrote that she's directing. She's one of our most brilliant writers. It's about Laurel and it's beautiful. It's one of our standalone episodes, it's great."
After the winter finale of the show aired, viewers got a 20-second promo of what to expect when the show comes back. Among the details it teased were problems between Kevin (Justin Hartley) and Madison (Caitlin Thompson), with the latter shown saying to the former, "you made a commitment to these kids...all in you said."
This Is Us returns on Tuesday, January 5 on NBC.