'This Is Us' Season 5: Cast and Crew Tease Randall Birth Mother Storyline
This Is Us Season 5 is now airing on NBC, and it seems that one of the big questions of the new episodes will be exactly who Randall Pearson (played by Sterling K. Brown) is. This comes after the end of the premiere revealed that his birth mother Laurel (Jennifer C. Holmes) had not died in an overdose soon after he was born as previously thought.
In Season 5's two-part premiere, streaming now on the NBC website and app and coming soon to Peacock, we saw Randall's father William (Jermel Nakia) flee with his son after Laurel overdosed on the heroin she had taken to deal with her post-birth pain. This meant that he did not see the EMTs discover her pulse, or see Laurel start breathing again.
In a call to reporters, This Is Us creator Dan Fogelman promised that we would get answers about what happened to Randall's birth mother, "pretty quickly." He teased, "it's not something we're going to drag out, a mystery like that one, over multiple seasons or anything. There's a pretty quick answer. I think it will be found to be elegantly done."
Now that we know that Laurel might still be alive, Sterling K. Brown's comments to Entertainment Weekly about what's next for Randall seem to hint we will be heading to a new location on the hunt for her. The actor said: "We'll be adding another city to our repertoire. We will be going somewhere else that will have something to do with Randall's past and him finding healing."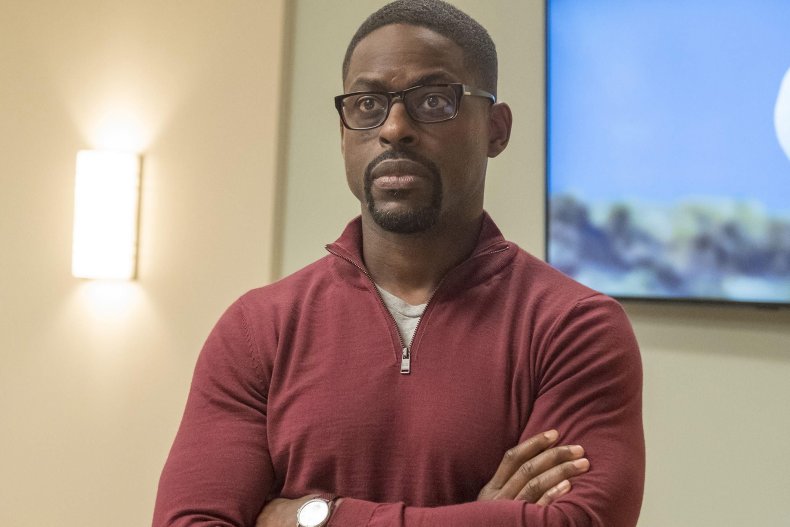 Fogelman added in the call: "There's definitely answers as to, 'Is she still alive in the present day?' And definitely answers as to kind of what happened after this from before.
"Honestly, who was this woman well before this moment, well before she met William. Where is she from? This woman who was Randall's birth mother and hasn't played a prominent part in our story thus far—who is she, where is she from, what is her story? That's a big part of Randall's journey this season."
According to Brown, this reveal is set to be teased out over the next nine episodes or so. He told Good Housekeeping: "There's also an intriguing discovery that Randall makes about his past that will drive the first half of the season."
However, viewers have a while to wait before the show will be able to delve into Randall's past again. Due to the election, the next episode of Season 5 is set to air in two weeks, on Tuesday, November 10 on NBC.
This Is Us Season 5 airs Thursdays at 9 p.m. ET on NBC.