'This Is Us' Season 5 Release Date: When It Will Air After Filming Restarts
This Is Us Season 5 has been put onto NBC's fall line-up, meaning that the Pearsons are set to come back this year. However, the family drama has not started filming yet, despite Sterling K Brown's joke at the Emmys that the cast was due to start filming "tomorrow."
However, it looks like This Is Us will be back on set very soon. Per TVLine, filming is due to recommence on the beloved NBC show on Thursday, September 24.
However, the cast and crew will not get a break from the realities of Covid-19. Alongside the social distancing measures that have allowed productions to reopen, This Is Us creator Dan Fogelman has confirmed that the show has decided to include a coronavirus storyline in Season 5.
This was confirmed on Twitter when Fogelman was asked whether the pandemic would be a plotline in the show. The showrunner replied: "Yes on Covid. We've decided to attack things head on. Very proud of @ThisIsUsWriters."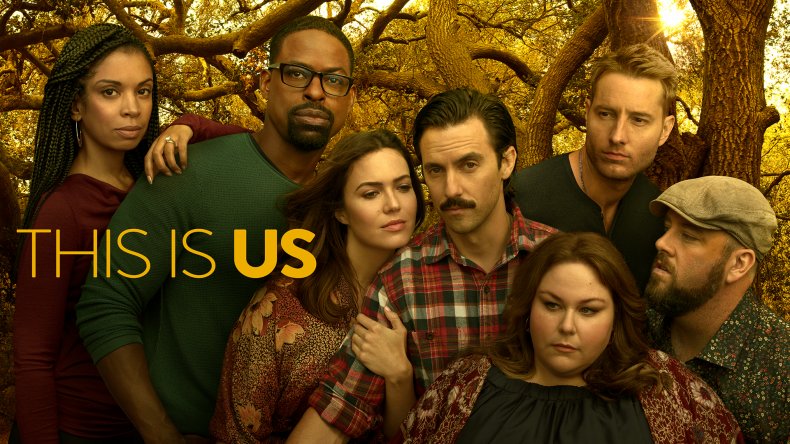 He added in an Entertainment Weekly interview: "I can't tell you the amount of debate that has gone into everything. From our show existing in a world that corona has not happened, like many shows are going to choose to do, to making the entire first nine episodes all happening during a quarantine period in our off-season. We've been all over the map. I think we have a plan that splits the balance."
The coronavirus is not the only topical thing that the Pearsons will live through in the new season. Fogelman told NPR that the show was also set to tackle the summer's Black Lives Matters protests in Season 5, saying: "I felt like, considering everything that's going on in our country, we have an opportunity and almost a responsibility—without getting into the politics of it all—to capture what this is ... a very unusual, landmark moment in time."
Fans will be able to see exactly how This Is Us Season 5 tackles Covid-19 when the show returns soon to NBC. In August, the release date of the show was confirmed as Tuesday, November 10, when the show will air in its usual 9 p.m. ET / 8 p.m. CT time slot. The premiere of Season 5, however, will be a two-hour special.
As well as dealing with the coronavirus and Black Lives Matter, This Is Us Season 5 is also set to continue the plots left open at the end of the last season, which unlike many shows was able to finish exactly as the writers wanted it to. Among the stories left open are Rebecca's (played by Mandy Moore) health problems, Kate (Chrissy Metz) and Toby's (Chris Sullivan) decision to adopt and Kevin's (Justin Hartley) upcoming fatherhood – all of which should be covered when This Is Us returns this fall.
This Is Us Season 5 begins on Tuesday, November 10 at 9 p.m. ET / 8 p.m. CT on NBC.