'This Is Us' Season 5 Release Date: When It's Airing and How to Watch
This Is Us Season 5 is just about to start airing, seven months after the last season of the NBC show ended. In this new season, the tear-jerking drama will explore the coronavirus pandemic and the Black Lives Matter movement as well as seeing Kevin (played by Justin Hartley), Kate (Chrissy Metz) and Randall (Sterling K. Brown) turn 40.
When does This Is Us Season 5 start?
This Is Us Season 5 will begin with a two-hour premiere special, "Forty: Part One" and "Forty: Part Two," both of which will air on the same night. As such, the premiere date for the new season is Tuesday, October 27, when the episodes will air at 9 p.m. EDT / 8 p.m CDT and 10 p.m. EDT / 9 p.m. CDT respectively on NBC.
Like the previous seasons of the NBC show, This Is Us Season 5 will have 18 episodes. After the first two-parter, one episode is expected to air a week. This season is also expected to be the penultimate edition of the drama, with Season 6 expected to be the last for the Pearson family.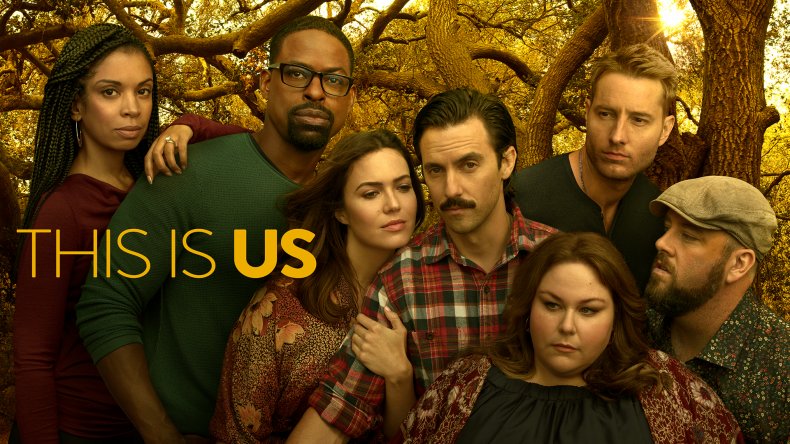 How to watch This Is Us Season 5 online
For Season 5, This Is Us is changing its streaming home. While new episodes traditionally have come to Hulu after airing on NBC, this year they will come to the new NBCUniversal streamer Peacock, where they are expected to be available to be free to watch with ads.
These episodes are expected to arrive on Peacock one week after they air. Until that time, they are available to watch with ads on the NBC website and app. This Is Us Seasons 1 to 4, meanwhile, will stay on Hulu for now.
To watch Peacock (and This Is Us Season 5) online without ads, viewers will have to sign up for Peacock Premium Plus, which costs $9.99 a month or $99.99 a year. Peacock also has another tier of Premium which does have ads but allows viewers to access subscriber-only content like every episode of Yellowstone and originals like Brave New World. This costs $4.99 a month or $49.99 a year.
What will happen in This Is Us Season 5?
Per This Is Us creator Dan Fogelman, the show will tackle COVID-19. However, as he told Entertainment Weekly: "Our show has different characters in different stages of life, older characters battling illness. We have a character who's a local city councilman in a major metropolis. We have characters who have been bathed in privilege as movie stars on the West Coast. Not every character, every storyline is going to be all COVID all the time. It's going to be present in the world as it's present in our lives right now. Our lives haven't stopped, but they've been pretty altered."
Brown, meanwhile, told Parade: "We were one of the few productions that was able to finish before quarantining took place. But it would be irresponsible of us to not address what's transpired in the world since. So, yes, we will talk about COVID-19 and Black Lives Matter."
Images for the Season 5 have been released, meanwhile, and tease a tense reunion for Randall and Kevin after their insult-slinging at the end of the last season.
This Is Us Season 5 airs Tuesdays on NBC.