'This Is Us' Season 4 Spoilers: It's Kevin's Turn for 'A Hell of a Week' Episode in Big Three Trilogy
Things got pretty intense for Randall Pearson on the last episode of This Is Us, and now it's his brother Kevin Pearson who'll be grappling with the woes of life when the show airs on Thursday.
The synopsis for Season 4, Episode 12 titled, "A Week From Hell: Part Two," teased that Kevin will revisit his past while contemplating his future. But from the looks of the episode sneak peek, it seems as though it may just be his past that's determining his future.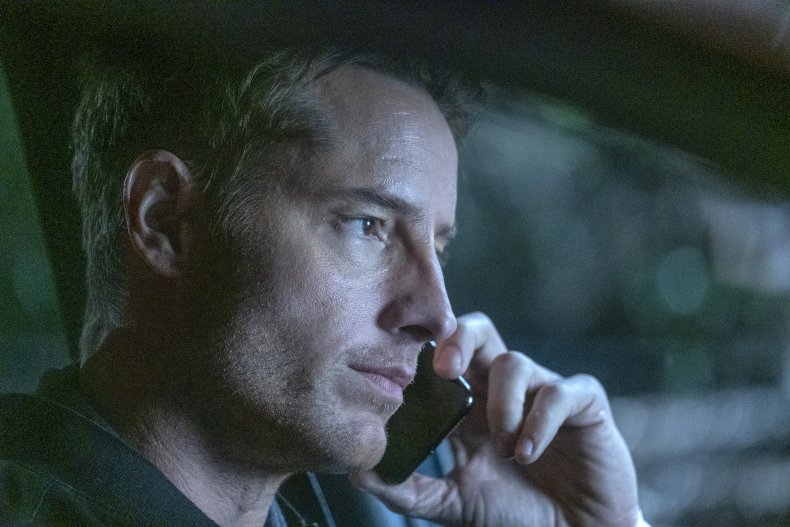 On the most recent episode of the NBC series, Kevin, played by Justin Hartley, revealed he returned to Pittsburgh to attend a funeral for Sophie's (Alexandra Brekenridge) mother. The video clip of the upcoming episode includes a montage of flashbacks featuring the high school sweethearts, which brings us to the present: Kevin, dressed in black, stands in front of Sophie's old home, admitting his decision to attend the funeral of his one true love's mother may have not been the best idea.
When Sophie appears standing in front of him and asks him to help her escape the funeral reception, a glimmer of hope cascades across Kevin's face. "Get me out of here?" she requests, to which Kevin responds with an assuring nod.
It's unclear where the pair will end up, but speculation among This Is Us fans is that this moment will inevitably bring Kevin and Sophie back together and possibly lead Sophie to become Kevin's unidentified fiancée that was teased in a flash-forward in the Season 3 finale. Only fueling the fan theories, during the final moments of Episode 11 Kevin was in bed with a woman, who's face was hidden from the piles of pillows and floral print blankets covering her. However, a glimpse of the woman's blond hair was all that was needed for fans to think the funeral may result in Kevin and Sophie spending the night together.
While Hartley couldn't reveal the identity of his future fiancée—he likely didn't even know for himself at the time—the actor said in an Entertainment Weekly interview that Sophie was someone who would "always be in [Kevin's] life in some capacity."
"One of his ailments is addiction. So one of the things that happens—I've done enough research to feel comfortable about talking about it in a way—is there's this feeling of being alone and not being able to deal with it, so you self-medicate. And one of the things that I think that she will give to him and that she will always be there with him, whether it's physical or not, is this sense of not ever having to be alone, always having someone there with you," Hartley told the publication in June 2019. "I love [Alexandra]. I think she's a wonderful actress. I also love that story line. I love the idea of this playboy, cavalier kind of fly-by-the-seat-of-his-pants guy that we met has this one true love. I think it's so awesome. And [it's] so Jack. I certainly hope that there's more of that story to be told."
This Is Us airs on NBC on Thursday nights at 9 p.m. ET. Viewers can live stream the episode on NBC's website or app, although a cable provider login is required. Those with Hulu + Live TV and YouTube TV can also access the stream through their subscriptions.