'This Is Us': Who is The Woman in the Picture?
Season 5 of This Is Us is exploring the story of Randall Pearson's (played by Sterling K Brown) birth mother after the shock reveal at the start of the season that she had not died shortly after giving birth. Now, the NBC show has given us our first hint of what life was like for Laurel (Jennifer C. Holmes) after giving birth to her son.
In This Is Us Season 5, Episode 3, which will soon be released onto the NBC website and app and Peacock, we kept returning to a Vietnamese man (played by Vien Hong) fishing with his granddaughter (Brandilyn Cheah). In the episodes, titled "Changes," we get three scenes with this pair, as they fish, and then prepare the fish in order to "impress someone very special."
In the third scene, he finally reveals to his curious daughter exactly who the dinner is for. She says that is for "the woman in all the pictures" around his house. Then, the camera pan to reveal the man when he is younger with a woman. That woman was Laurel, the birth mother of Randall.
This gives us a big hint about what Laurel has doing since leaving her partner and young son. It seems that she spent some time in Vietnam with this fishing man. And clearly, they have spent some significant time together, as the man has kept photos of her all this time.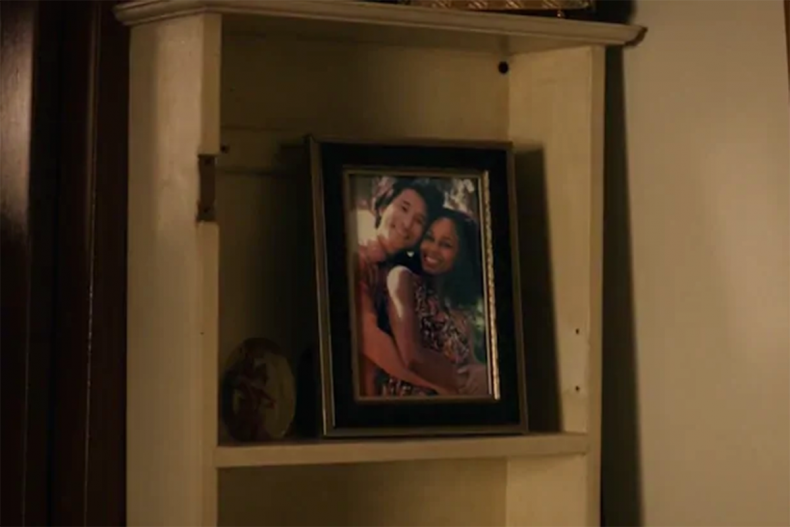 However, there are still two big gaps in our timeline: Exactly what Laurel was between her time with a younger version of this man and coming back for this fish dinner. After all, as this man's granddaughter doesn't know who this woman is, clearly she has been gone from his life for some time.
In later episodes, the show's creator has also teased flashbacks to before Laurel met Randall's birth father Wlliam (Ron Cephas Jones). Before This Is Us Season 5 began, creator Dan Fogelman told journalists the show would uncover who Laurel was, "well before this moment, well before she met William."
Laurel's appearance in Vietnam also suggests we could be seeing a new side to the country after we learned about Jack (Milo Ventimiglia) and Ncky's (Griffin Dunne) experiences in the war there in This Is Us Season 3.
This visit to Vietnam comes after Sterling K. Brown hinted to Entertainment Weekly: "We'll be adding another city to our repertoire. We will be going somewhere else that will have something to do with Randall's past and him finding healing."
This Is Us creator Dan Fogelman, meanwhile, said: "There's definitely answers as to, 'Is she still alive in the present day?' And definitely answers as to kind of what happened after this from before."
This Is Us Season 5 airs Tuesdays at 9 p.m. ET / 8 p.m. CT on NBC.