This Veterans Day, General Electric Must Commit to Keeping Its Military Production in the U.S. | Opinion
Last month, I was encouraged to see hundreds of General Electric workers from across the country take to the streets to demand the company stop offshoring their work and reinvest in U.S. manufacturing. Many of these workers are veterans, proud to have served their country overseas and to continue to support our military here at home, building and repairing the aviation equipment that keeps our troops and our nation safe.
These workers are understandably worried. GE is pushing through with a hedge fund-driven agenda to break itself up into three separate companies, and evading questions about what this split will mean for its workers and manufacturing here in the United States.
But this isn't just about protecting U.S. jobs. These workers are saying what I have been saying for years: When GE sends military production overseas, it puts our nation at risk.
As one of America's biggest military contractors, for years, GE has raked in tens of billions of dollars in U.S. defense funding. Our taxpayer dollars should be spent as they're meant to be spent—for the benefit of our country, through investment in communities across the U.S. that count on good-paying manufacturing jobs.
But GE has repeatedly cut and offshored hundreds of thousands of these jobs, including many vital to the production of essential military aviation equipment our troops rely on.
Defense experts like me have been sounding the alarm for years. In a crisis, we can't rely on other countries to supply the weapons and equipment we need. Offshoring defense production and relying on global supply chains makes us vulnerable and puts our security at risk.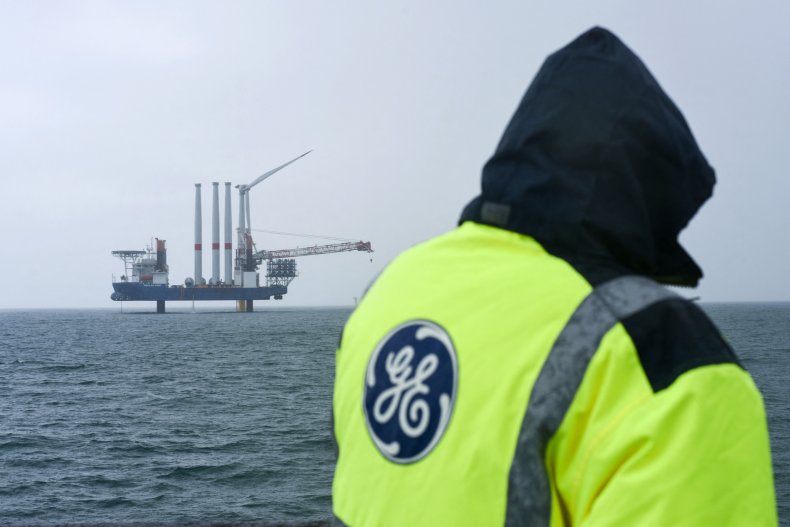 That danger was driven home early in the pandemic when Mexico deemed plants that supply the U.S. defense industry non-essential and shut them down. To safeguard military preparedness, the Pentagon was left having to plead with a foreign government to reopen these facilities.
This is unacceptable and could have been prevented if our military production—and the good jobs that come with it—are kept at home.
The White House, House Armed Services Committee, Department of Defense, and Alliance for American Manufacturing agree: All are calling on companies like GE to re-shore supply chains and rebuild American manufacturing capacity now.
But GE has ignored these calls, turning its back on the American workers who built the company as well as on our troops and national security. GE workers in Lynn, Ma., and Madisonville, Ky., play a key role in the production of T-700 jet engine blades and vanes used in military aircraft, including Blackhawk, Chinook, and Apache. Just over a decade ago, much of that work went to Germany.
A recent Cornell and University of Massachusetts Boston report found that GE has doubled down on the dangerous trajectory of offshoring. Parts for military jet engines assembled in Lynn are now produced in South Korea and Romania, and jet engine rebuilding and maintenance work once performed in Madisonville, Ky. and Arkansas City, Ka. has been offshored to Singapore and Malaysia.
American workers and their families count on the hundreds of thousands of jobs that power our defense industry and are critical to our military readiness and strength. Bringing production back home restores our ability to control production and supply chains. In the case of a national crisis, that's even more important. As an American company that receives billions in taxpayer dollars from military contracts every year, GE must bring this production home by investing these dollars in U.S. jobs and the local economies and communities they support.
As a veteran who proudly served our country in uniform around the world, our national security means everything to me. That's why this Veterans Day, I'm calling on GE to demonstrate its commitment to keeping America strong and safe by announcing an end to offshoring for U.S. military production and bringing that work home.
Let's ensure that equipment for our nation's military is proudly American-made.
Brigadier General John Adams retired from the US Army in September 2007. Currently an independent defense consultant, he is also studying toward a Ph.D. in Political Science at the University of Arizona, with a research focus on European security institutions. His final military assignment was as Deputy United States Military Representative to the North Atlantic Treaty Organization (NATO) Military Committee in Brussels, Belgium, the highest military authority of NATO. He worked closely with military representatives of NATO and Partnership for Peace member nations to develop policy recommendations for the political authorities of the Alliance and helped coordinate the transfer of authority in Afghanistan from the U.S. to NATO control.