'This Way Up' Season 2: What We Know About Aisling Bea's Comedy Series
Season 2 of This Way Up, Aisling Bea's thoughtful comedy about a young single woman in London, is available to watch on Hulu now.
Bea created the show and also stars as the lead character Aine, who attempts to re-enter normal life after suffering a mental breakdown. The first season was well-received and scored Bea awards-recognition from BAFTA.
With season 2 dropping on Hulu today, here's a quick refresher and everything you need to know about This Way Up.
This Way Up Season 1 Recap
Season 1 of This Way Up follows Aine (pronounced Anya), a young Irish woman living the single life in London. It's not as glamorous as it sounds though, as she's recovering from a mental breakdown triggered by a bad break-up.
Constantly looking out for Aine is her older sister Shona. Shona is in a seemingly perfect relationship with boyfriend Vish, whom she becomes engaged to in the final episode of the series before going off to kiss her colleague Charlotte.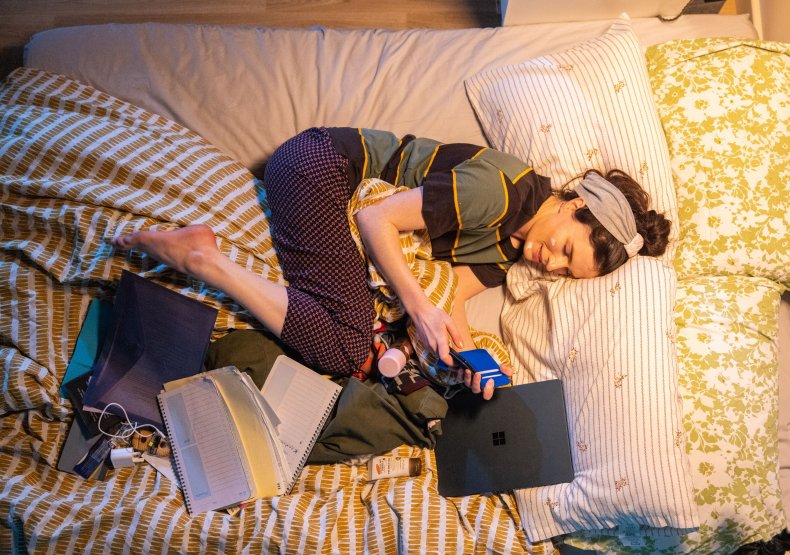 Aine is an English-language teacher and is hired to tutor a young French boy, Etienne, who has had to move in with his English father Richard. Aine develops feelings for Richard and he remains the point of Aine's affections throughout the first season.
In the final episode of Season 1 it's revealed that Aine had tried to kill herself during her breakdown.
Who stars in This Way Up Season 2?
Aisling Bea is backed up by a terrific cast of supporting actors. Irish actress Sharon Horgan (Catastrophe) plays her sister Shona while American comedian Aasif Mandvi (The Daily Show) plays Shona's boyfriend Vish.
Other notable faces include Indira Varma (Game of Thrones) who plays Shona's colleague and potential suitor Charlotte. Tobias Menzies (The Crown) plays Aine's love interest Richard.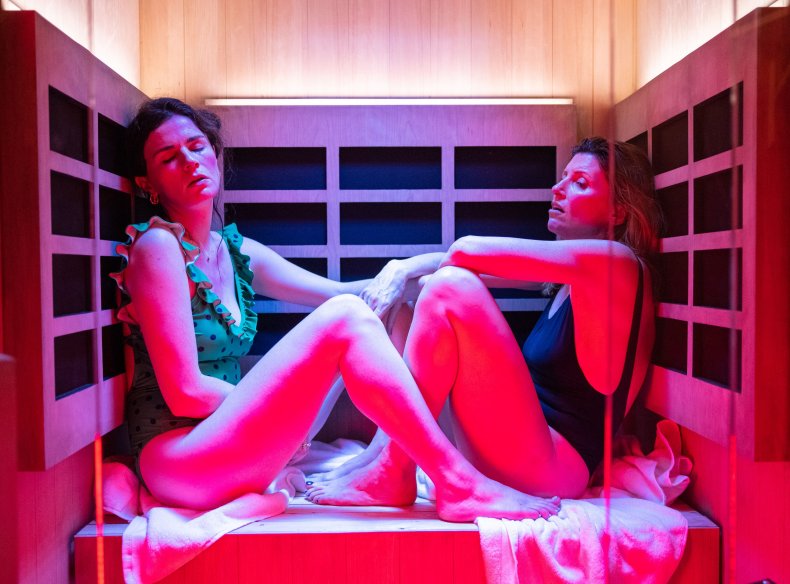 What happens in Season 2 of This Way Up?
We catch up with the characters directly after the events of the Season 1 finale. Aine is now dating Richard and Shona is engaged to Vish despite her secret fling with Charlotte.
Bea says that in season 2 she wanted to show how what we think of as romance can actually be toxic chaos in disguise.
She told the New York Post: "Going into Season 2 I could have a bit more fun with the romantic relationships, but I also didn't want to do the show a gender disservice by having everyone together in the season premiere"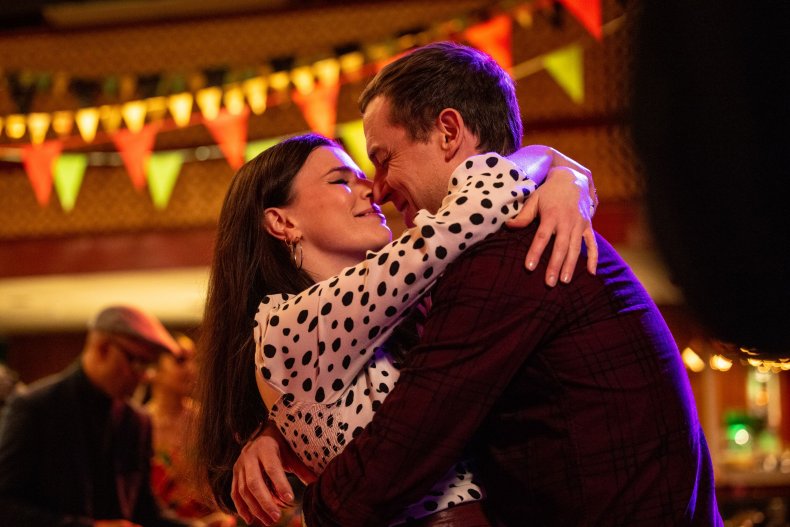 How can I watch This Way Up Season 2?
All six episodes of Season 2 of This Way Up are available to watch on Hulu now.
New subscribers to Hulu can start a month-long free trial and subscriptions cost $5.99 a month afterwards. You can also get a month-long free trial of an ad-free Hulu subscription before paying $11.99 a month for that service.
Newsweek has affiliate partnerships. If you make a purchase using our links, we may earn a share of the sale.