This Wearable Clip Can Detect Below-Infectious COVID Levels
A new clip developed by Yale researchers can detect COVID-19 exposure in wearers, even when the levels of the virus are "well below" the estimated amount needed to cause infection.
The Fresh Air Clip is meant to help prevent further transmission of the virus, "which can occur when people do not have this kind of early detection of exposure," said Krystal Godri Pollitt, the creator of the clip and an assistant professor of epidemiology at the Yale School of Public Health.
"With this clip, we can detect low levels of virus that are well below the estimated SARS-CoV-2 infectious dose," Godri Pollitt said in a news release. "The Fresh Air clip serves to identify exposure events early, alerting people to get tested or quarantine."
Though there isn't a consensus as to an exact infectious dose for COVID-19, Godri Pollitt told Newsweek that the devices were detecting levels as low as four RNA copies per cubic meter, a measure she said was "an incredibly low amount to be present."
The transmission of COVID-19 primarily occurs when people inhale "virus-laden aerosols and respiratory droplets" that others expel when they cough, sneeze, speak or breathe, the release said. While researchers have used devices that actively sample the air in indoor settings, those monitors tend to be large, costly, non-portable and in need of electricity to power them.
"To better understand personal exposures to the virus, Godri Pollitt and her colleagues sought to develop a small, lightweight, inexpensive and wearable device that doesn't require a power source," the release said.
The Fresh Air Clip, a "passive" air sampler, was developed in response. It can capture aerosols with the virus that are deposited on a polydimethylsiloxane (PDMS) surface.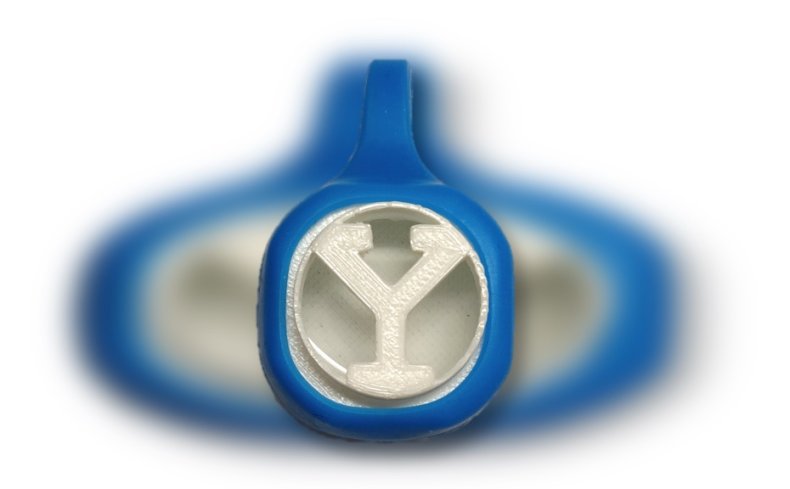 Testing of the clip involved a rotating drum where aerosols with a surrogate virus, "a bacteriophage with similar properties to SARS-CoV-2," were generated.
"They detected virus on the PDMS sampler using the polymerase chain reaction (PCR) protocol, showing that the device could be used to reliably estimate airborne virus concentrations," the release said.
The researchers later gave the clips to 62 volunteers for further testing. They wore them for five days, and a PCR analysis of the clips found SARS-CoV-2 RNA in five of them.
"Four were worn by restaurant servers and one by a homeless shelter staff person. The highest viral loads (more than 100 RNA copies per clip) were detected in two badges from restaurant servers," the release said.
These findings mean that the Fresh Air Clip could be used to help screen and assess when people have been exposed to the virus, the researchers determined. It can also help pinpoint which indoor areas have the highest risk of exposure.
"The Fresh Air Clips are easy-to-use, non-invasive and low-cost," Godri Pollitt said in the release. "These features make it easier to scale-up this kind of exposure monitoring for COVID-19 and other respiratory viruses so that the clips can be made available across larger groups of workers in high-risk jobs, such as restaurant servers, health care workers and teachers."
Godri Pollitt told Newsweek that the clip is currently being used in other research projects, including in health care settings across Connecticut and a variety of hospital and outpatient facilities. She said that they're actively working toward making the clips available to the public in the future but did not provide a specific timeline.
"There's been a lot of interest," she said. "And I've been really, really grateful to see all of the support and enthusiasm for it."