This Year Celebrate Rosh Hashanah at a Mountain Drive-In Theater with the Adventure Rabbi
Holiday plans are changing rapidly throughout 2020, but that doesn't mean they can't be worthwhile. An innovative Rosh Hashanah plan will serve not only Jewish residents of Colorado, but viewers everywhere as they take a trip to a nature-inspired drive-in.
The Adventure Rabbi, Jamie Korngold, is adding the movie theater-style worship to her list of creative religious adventures, ones that seek to instill faith while giving attendees more contact with the world around them.
The idea of the drive-in Rosh Hashanah came after Korngold saw socially-distanced theaters increasing in popularity due to COVID. "I always try to make our service a little bit different each year and with the proliferation of drive-in theatres popping up across the country, I decided to use that format for our program this year," Korngold said in a press release. "This way families will be able to stay socially distant from within the comfort of their cars while they participate in the service."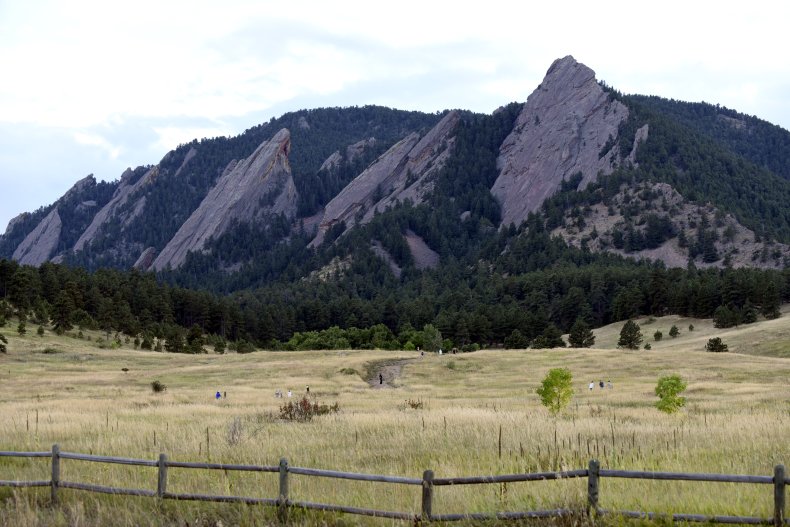 The event will unfold the way you'd expect at a drive-in movie. Attendees can choose to stay in their prospective cars and tune into the messages via their car radio. There will also be a visual presentation on the screen, which they can view from their personal seats. Weather permitting, attendees can also bring lawn chairs to the outdoor event.
For those who can't attend in person due to COVID or distance, the event will also be live-streamed. Anyone with an Internet connection can attend the Adventure Rabbi's service via zoom as it takes place on Saturday at 9:30 p.m. ET. There is a $36 fee for Zoom viewers who are not members of the congregation, according to the website.
Those who attend Rosh Hashanah in person are in for a camping expedition overnight. Along with conversation and hiking, attendees will be able to bond over faith and their love of nature.
Incorporating appreciation for nature into worship isn't new for Korngold. In addition to traditional learning and worship opportunities, Korngold offers a list of unique experiences for all of the faith through her program Adventure Judaism. She lives up to the "adventure" name by hosting "Hike With The Rabbi" and a series of skiing expeditions.
She's become a notable Rabbi for her unique practices, as well as her career as an author. Korngold has written a list of books, most for children, about religion and life lessons. They can all be purchased and viewed on the Adventure Rabbi website.