This Year's Elections Will Cost Nearly $14 Billion, Twice as Much Spent in 2016, Analysis Says
The total cost of this year's federal elections will reach a record high of $14 billion, a number twice as much as the amount spent to influence the election cycle four years ago, according to a new analysis.
A study released on Wednesday by the Center for Responsive Politics, a nonpartisan organization that tracks political spending, found that a surge in last-minute donations has pushed spending to unprecedented levels.
The group previously estimated the total cost of the election would reach nearly $11 billion. However, an influx in money driven by the hotly contested nomination of Judge Amy Coney Barrett to the Supreme Court, and closely polled Senate races, have brought an additional $3 billion into the mix.
Despite the pandemic, the analysis found that people have generally been donating more, with women and Democrats leading in contributions. Additionally, the research center found that Americans are increasingly donating to candidates outside of their own states.
"Donors poured record amounts of money into the 2018 midterms, and 2020 appears to be a continuation of that trend — but magnified," said Sheila Krumholz, executive director of the Center for Responsive Politics.
This year's election spending not only doubles that of 2016, but it even surpasses the amount spent in 2012 and 2016 combined, which fell at $12.6 billion.
The presidential contest alone is expected to see roughly $6.6 billion in spending, up from $2.4 billion in 2016.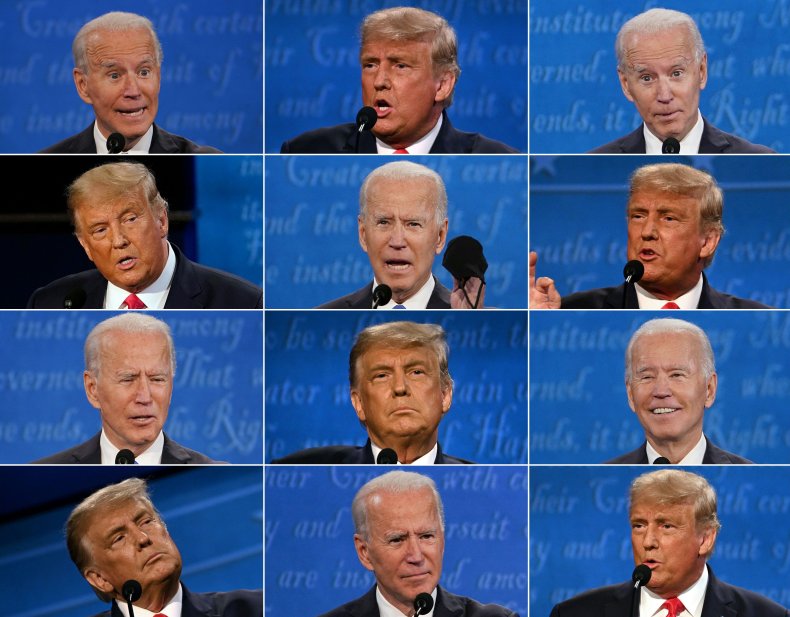 Former Vice President and Democratic presidential candidate Joe Biden is expected to become the first candidate in election history to raise more than $1 billion in donations. As of mid-October, the Biden campaign had already raised $930 million, far exceeding President Trump's $596 million.
Last month alone, Biden had raised $383 million, with $21.5 million raised in a single day. At this point in the race, the Biden campaign has more than doubled the amount that the Clinton campaign raised at this point in the election cycle in 2016.
"I'm really humbled by it," Biden said in a statement, adding that the average contribution in September came from small donors, each contributing less than $50.
Additional findings have showed that Democratic spending has already totaled $6.9 billion, compared to just $3.8 billion from Republicans. In terms of small donors, Democrats took the lead again with $1.7 billion in donations—compared to $1 billion from Republicans.
In terms of congressional races, the North Carolina Senate race has become the most expensive Senate contest of all time—with $245 million spent between political groups and Republican Senator Thom Tillis and his Democratic challenger Cal Cunningham.
By the end of the election cycle, the Center for Responsive Politics estimates that 2020 will see the top four highest-spending Senate races of all time, with a list that includes North Carolina, South Carolina, Iowa and Arizona.
With just six days ahead of the presidential election, over 70 million votes have already been cast. Most national polling shows Biden with a strong lead over Trump.