This 'Yellowstone' Theory Suggests a Major Character Dies in the Season 4 Finale
Paramount's Yellowstone is nearing the end of its fourth season and fans are waiting for something big to shake things up. The Dutton family has made a lot of enemies over the years. Could the impending finale kill off a main character?
Warning: Spoilers for Yellowstone Season 4, Episode 9 below
The December 26 penultimate episode drove home imagery of a lone wolf that continues showing up near Kayce Dutton (Luke Grimes). After a visit with Rainwater (Gil Birmingham) and Mo (Moses Brings Plenty), Kayce set off on a personal journey to "cry for a vision." The event is said to last four days without food or water, but will likely lead him to the answers he seeks.
With the looming threat on all of their lives that came to a breaking point in season 3, some fans think a major death is imminent — especially since Monica (Kelsey Asbille) recently announced a new pregnancy.
"With the news that Monica is pregnant with her second child, I have a feeling that Monica will die in the season finale," u/adiman93 wrote in the show's Reddit forum."
They continued: "Maybe Garrett Randall or Market Equities order a hit on Kayce however Kayce was not at home, the hitmen kill Monica instead. Monica dies saving Tate. Monica's death will bring Rainwater and Dutton closer together and will drive Kayce towards revenge against Monica's killers Monica and Tate are clearly the worst parts of the show, they will kill Monica off and send Tate out of town."
u/Apart-Internal-340 agreed saying, "The minute she said she was pregnant, I said she'd end up getting killed. Especially with the introduction of a new woman who's into Kayce."
"I'm not convinced she's going to die, but I do think there's a reason Avery was reintroduced a few episodes ago and now Monica is announcing she's pregnant. I hope I'm wrong, because I hate these plot lines, but I think Kayce's going to be tempted by Avery late in Monica's pregnancy and it's either going to end in their official split or something does happen to Monica and Kayce can't bear the regret of cheating on her before her death," u/Spinnak3r added.
Yellowstone is one of TV's most-watched shows with 66 percent more viewers in the live+same day ratings than previous seasons, according to TV Series Finale. Creator Taylor Sheridan previously told Deadline he didn't know how to make a TV show when it all began.
"I don't have any idea and don't really care to learn," he said. "I don't do pattern budgeting, or write act breaks into things. I write 10-hour movies, and go shoot them. I don't have a writers room, I've written them all myself. It's not for lack of effort, I've tried three times."
He later added that he doesn't "do" outlines. "I've just sat down and written all the episodes before we started filming," he said. "That way everybody knows what we're doing, all the way through."
His five-year $200 million deal with ViacomCBS and MTV Entertainment Studios will produce upwards of six series for Paramount+, including Yellowstone and two spinoffs, 1883 and 6666.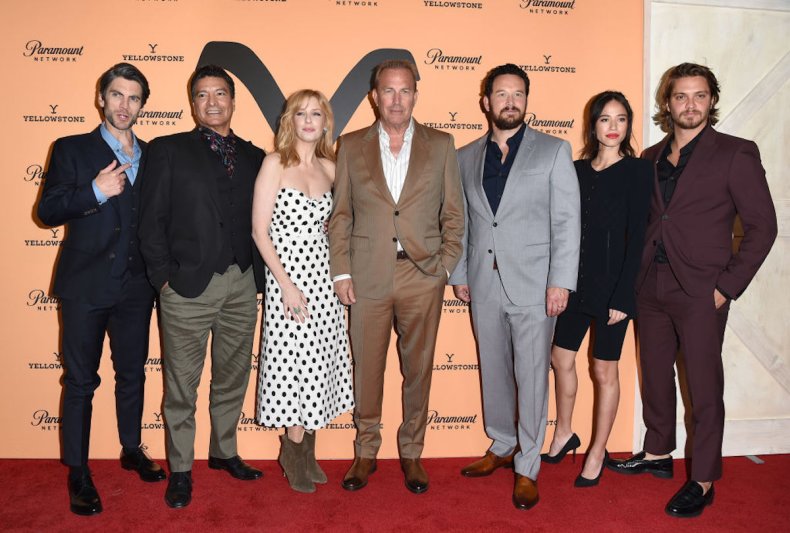 The Yellowstone finale, "Grass on the Streets and Weeds on the Rooftops," airs Sunday January 2, 2022 at 8 p.m. ET on Paramount Network.