Radiohead's Burn The Witch: Has Thom Yorke Made Up With Spotify?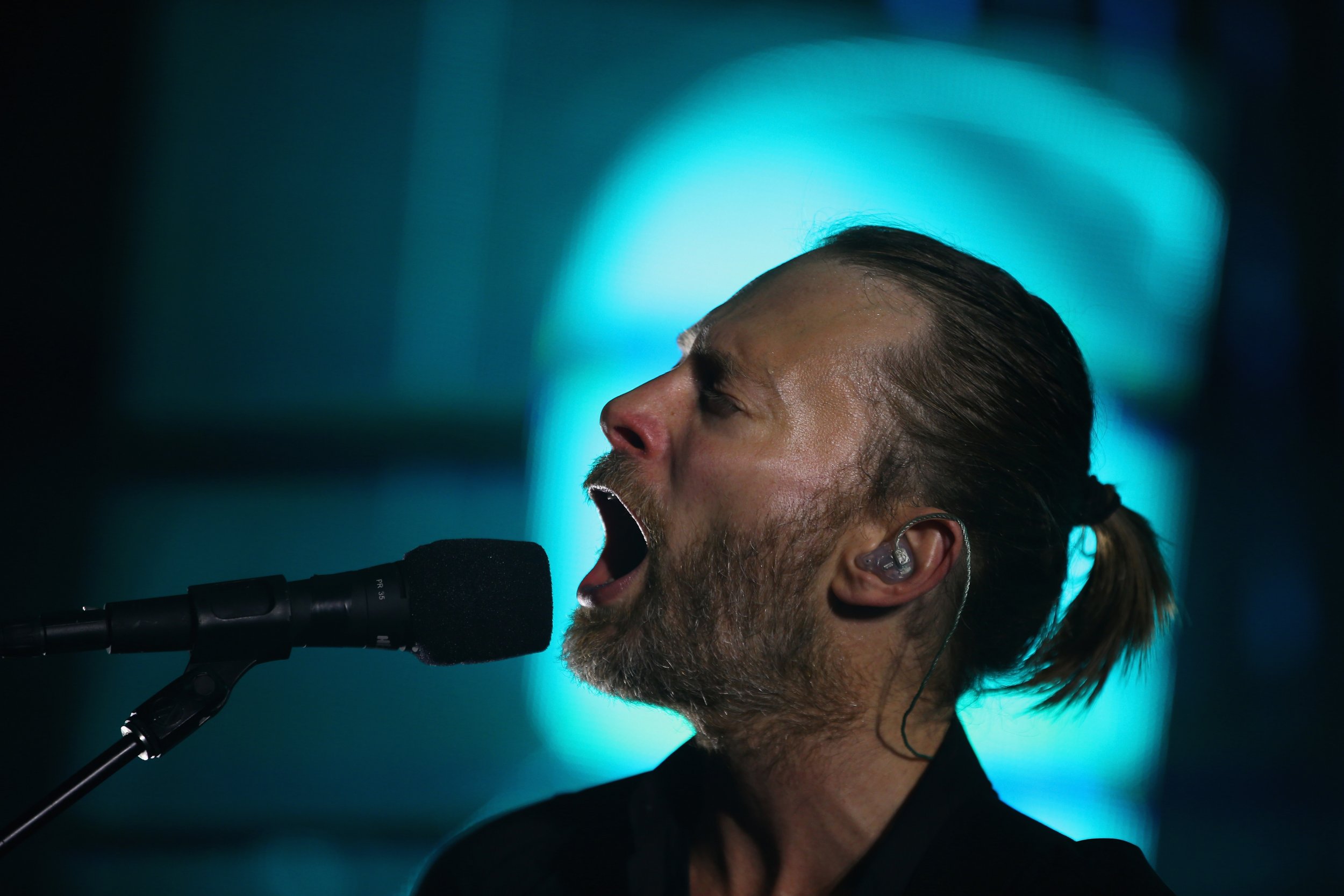 Radiohead has released their new single "Burn The Witch" on Spotify and Apple Music despite frontman Thom Yorke's previous criticism of the music streaming platforms.
Yorke made headlines in 2013 by calling Spotify "the last desperate fart of a dying corpse."
But on Tuesday, the band premiered their new track with a video posted to YouTube. The song later becoming available on streaming platforms like Apple Music, Spotify and Tidal. It is also available to download via iTunes.
In 2013, Yorke and Radiohead producer Nigel Godrich removed their music from Spotify.
Yorke previously said of Spotify: "I feel like as musicians we need to fight the Spotify thing. I feel that in some ways what's happening in the mainstream is the last gasp of the old industry.
"But it's all about how we change the way we listen to music, it's all about what happens next in terms of technology, in terms of how people talk to each other about music, and a lot of it could be really fucking bad. I don't subscribe to the whole thing that a lot of people do within the music industry that's 'well this is all we've got left. we'll just have to do this.'"
But his 180 degree decision to launch the group's new single on Spotify and its competitors seems to have paid off, with the "Burn The Witch" receiving excellent reviews for both the song and it's accompanying stop motion Wicker Man and Trumpton referencing video.
"It's certainly the kind of return—bold and expansive, as well as dark and claustrophobic—that the world might have hoped for," says the Guardian.
"It's not since Kid A standout "How to Disappear Completely" that Radiohead have created a song this simultaneously unsettling and gorgeous," reads Pitchfork 's review.
The NME calls it "a disturbingly joyful return" and The Atlantic says "it is the sound of Radiohead returning to do what it exists to do."
Radiohead have also posted two new pictures to Facebook, which could be artwork for their new album, teasing their worldwide army of fans further