Ohio Police Officer Shot Dead, Found Without Gun or Cruiser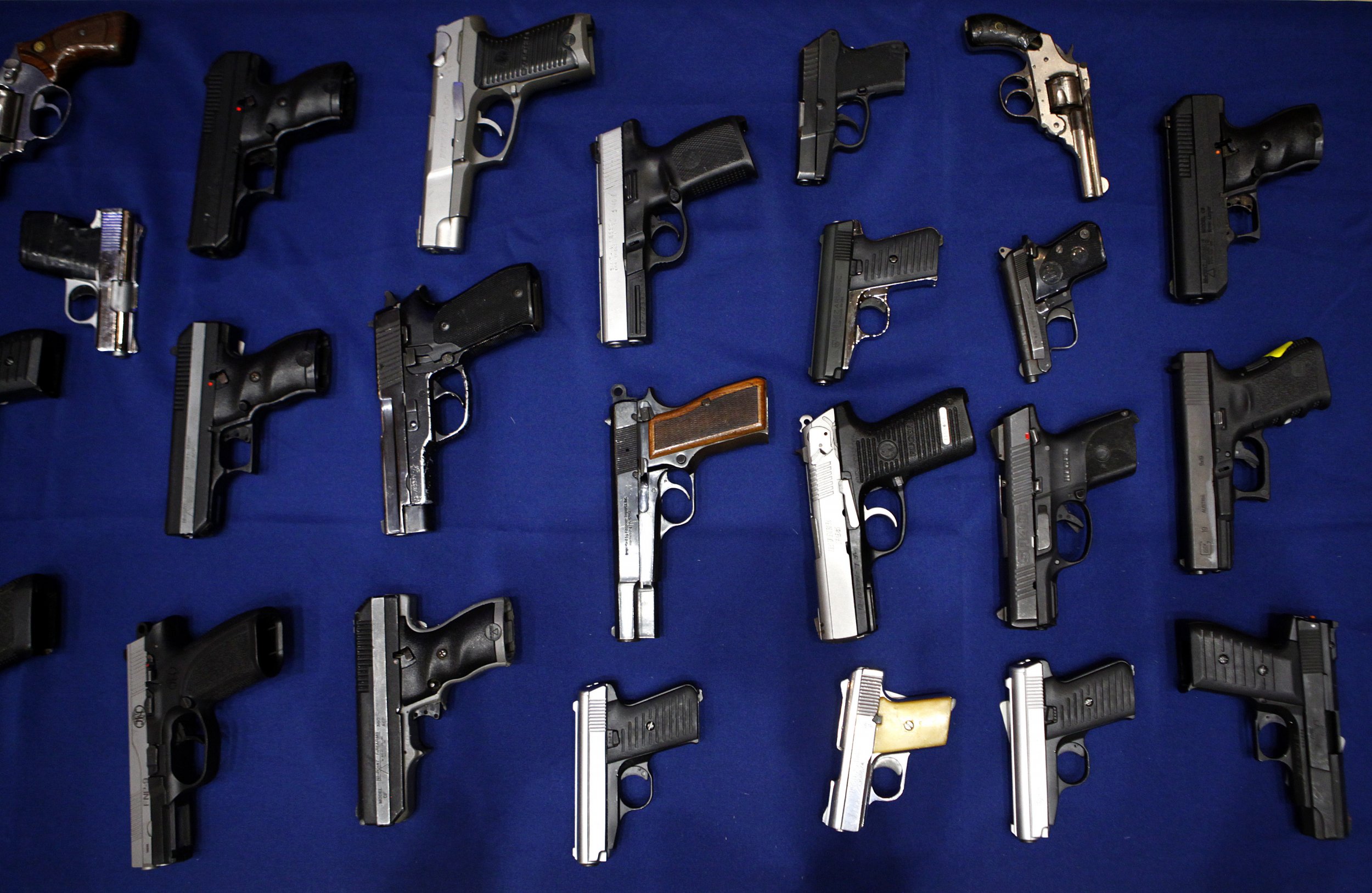 An Ohio police officer shot to death behind a municipal building on Sunday was found with his gun and cruiser missing after an anonymous call that cops in the area "were in danger."
Thomas Cottrell of the Danville Police Department was found dead just before midnight, according to the Knox County Sheriff's department in central Ohio. Cottrell, one of six officers with the Danville Police Department, was reported missing and possibly wounded late Sunday, prompting the Ohio State Highway Patrol to deploy additional ground and aviation units.
It is not yet clear if Cottrell's weapon and cruiser have yet been recovered.
According to the sheriff's office, a tip-off came from a woman who warned that Danville police "were in danger" because of her disgruntled ex-boyfriend. The man, identified as Herschel Jones, "left with weapons and was looking to kill an officer," according to the sheriff's office. Less than 30 minutes after the call, Danville police deputies found Cottrell's body.
After he was seen "running from a residence" and a "foot chase" ensued, Jones was taken into custody at around 1:36 a.m., according to the sheriff's office. It is still unclear if Jones has been charged with a crime.
Jim Gilbert, chief deputy at the Franklin County Sheriff's Department in Columbus, tweeted "Prayers for Ohio's first fallen officer for 2016 a Danville PD Officer was shot/killed this evening in Knox County" on Monday morning.
Danville is located around 60 miles northeast of Columbus. Cottrell was one of six officers with the town's police department.