Dallas Hospital Reports First U.S. Ebola Patient Has Died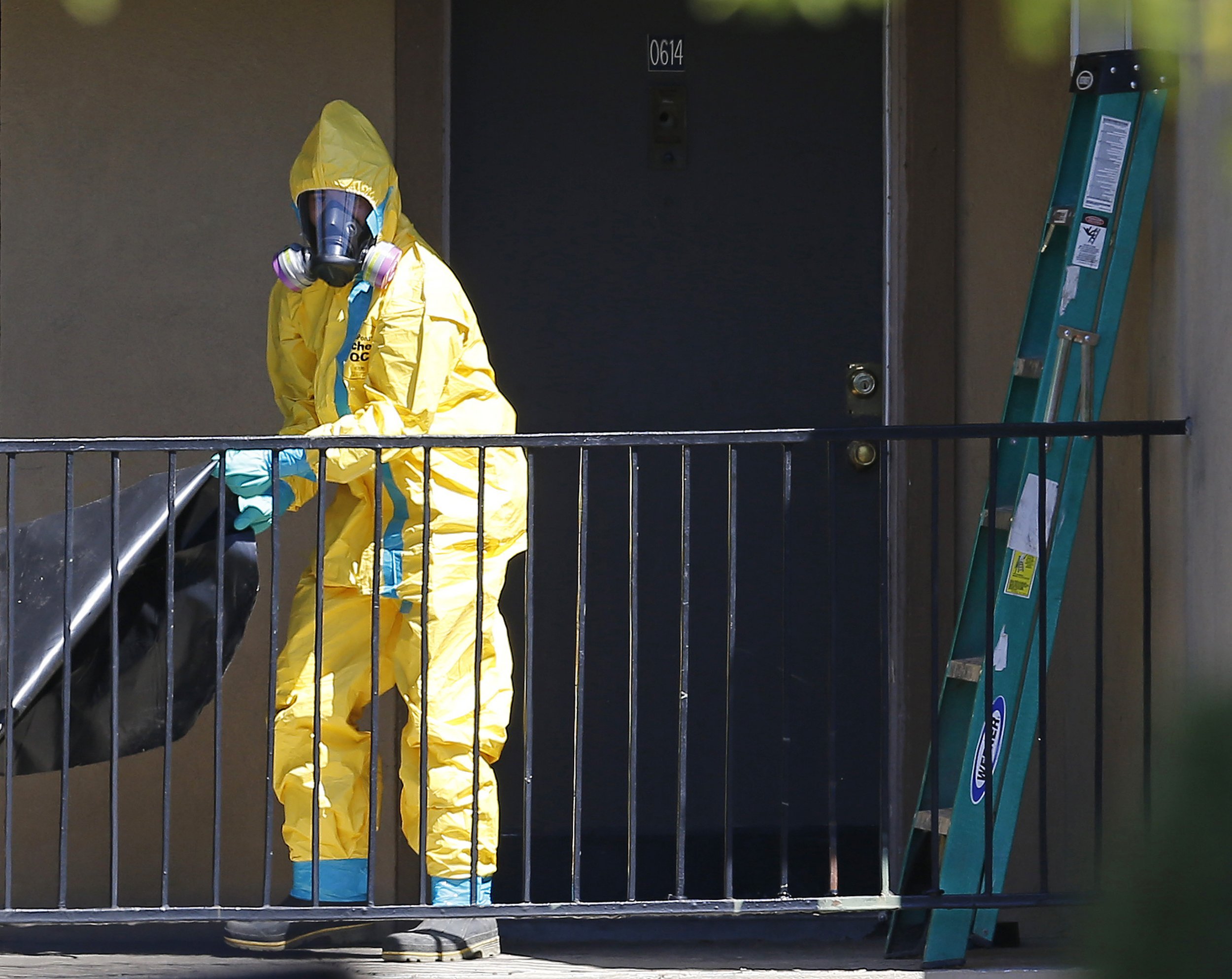 Updated | Thomas Eric Duncan, the first person to be diagnosed with the Ebola virus in the United States, has died, according to the Dallas hospital where he was being treated.
Texas Health Presbyterian Hospital Dallas posted a statement on their website Wednesday morning that Duncan died at 7.51 a.m.
"Mr. Duncan succumbed to an insidious disease, Ebola. He fought courageously in this battle," the statement read. "Our professionals, the doctors and nurses in the unit, as well as the entire Texas Health Presbyterian Hospital Dallas community, are also grieving his passing. We have offered the family our support and condolences at this difficult time."
Yesterday it was reported that Duncan was on a ventilator and receiving kidney dialysis. Dr. Thomas Frieden, director of the Centers for Disease Control and Prevention (CDC) said Duncan was receiving the experimental drug brincidofovir, which was initially developed to fight other viruses.
Duncan, 42, was Liberian and had travelled from Liberia's capital, Monrovia, to Dallas in mid-September before being admitted to hospital and diagnosed with the virus early last week. It was his first trip to the U.S. to visit family members, including his mother, siblings, his girlfriend and their son, according to the Fort Worth Star-Telegram.
The BBC reported that Duncan's son, Kasiah Duncan, had not seen his father since he was three. The Fort Worth Star-Telegram reports Duncan had plans to marry his girlfriend, Louise Troh, who remains in quarantine.
Troh released a statement on Wednesday in which she thanked the Dallas community and expressed her "sorrow and anger" that her son was not able to see his father before he died.
"This moning we received word that Eric passed away. His suffering is over. My family is in deep sadness and grief, but we leave him in the hands of God," Troh said in her statement. "Our deepest sympathies go out to his father and family in Liberia and here in America. Eric was a wonderful man who showed compassion towards all."