Slave House Unearthed at Site of Thomas Jefferson's Plantation Estate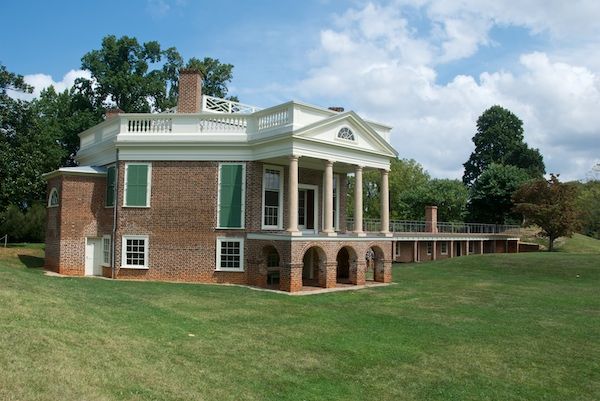 Excavations at an estate once owned by Thomas Jefferson have unearthed an array of archaeological finds, from 8,000-year-old spear heads to evidence of slave accommodation.
Archeologists working at Poplar Forest, where Jefferson had a house and plantation, have been carrying out work to prepare for a new road that will run through the site.
Among the finds was a substance called daub, used in the construction of log cabins. At least one site where this was found was likely populated by slaves, who in Jefferson's time would have lived in such structures.
The site dates from the 1830s to 1850s, Jack Gary, director of archaeology and landscapes at Poplar Forest, tells Newsweek, meaning it was likely inhabited after Jefferson's death in 1826.
In Jefferson's time, almost 100 slaves were working on the property, falling to around 50 or 60 following his death.
Gary says the route of the road has been changed in order to preserve the slave accommodation site and allow more work. One purpose of this is to recover more artifacts connected with the former slaves, he adds: "When we're talking about enslaved people, these artifacts are kind of their primary documents—this is the archive of their lives."
Jefferson's relationship to the slave trade remains a hot topic for historians. As Smithsonian magazine put it in a 2012: "In his original draft of the Declaration [of Independence], in soaring, damning, fiery prose, Jefferson denounced the slave trade." Yet he owned more than 600 slaves in his lifetime.
"During the 53 years that Jefferson owned Poplar Forest, many slaves were born and died on the property. Their burial sites are now unknown," according to the Poplar Forest website. "Jefferson recognized the evils of slavery, but he remained tied to the system and freed only seven of his bondsmen."
The works, first reported in The Roanoke Times, also revealed artifacts from a time long before Jefferson, who inherited the property in 1773 and began regular visits there in 1809.
Some spear heads located on the site date back as far as the early archaic period, about 8,000 years ago. Others unearthed date from 5,000 or 500 years ago, building up a picture of different nomadic Native American societies that passed across the site.
And an intact, burned log dated to the year 1640, could hold important information about the landscape and ecology of the property as a whole.
"Taking soil samples from above and below this burned layer," says Gray, "we were able extract pollen grains from those layers and identify the types of plants represented by the pollen in those layers give us an idea: OK, what did the environment look like prior to 1640? What did the environment look like after 1640?"