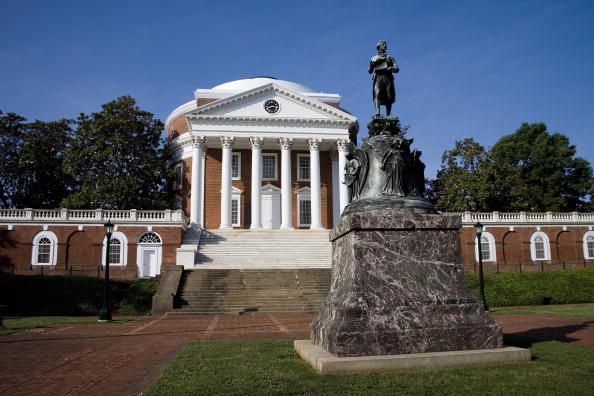 A statue of Thomas Jefferson on the University of Virginia campus was vandalized a day before Founder's Day.
The words "Racist + Rapist" were spray-painted in red on the statue of the third president of the U.S. on the University of Virginia's lawn on Friday, NBC29 reported. The words were later cleaned off that morning.
The university said it was "disappointed" someone would spray the hateful words the day of Thomas Jefferson's birthday.
"The university recognizes the complexities of Thomas Jefferson's legacy and continues to explore them fully and honestly. UVA welcomes open and civil discourse on such important issues. However, acts of vandalism do not contribute to meaningful discussion," the statement read.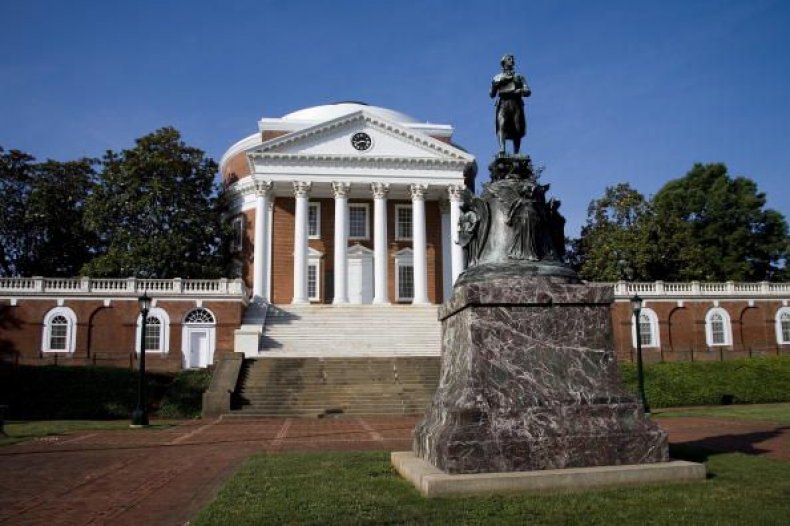 The Black Lives Matter Charlottesville chapter wrote a statement on Facebook after the incident, saying that "we all have good parts and bad parts intermingled" but "the problem with the way our founding fathers are viewed is that they are not allowed to be human."
"He was a politician, an architect, a slave owner, a rapist. All of these things must exist together. To separate them is to tell a lie, that not only diminishes us as a society, but him as a human being. It should not be lost on anyone that this is exactly the same thing that he did to every slave he owned on a daily basis," the statement read.
Jefferson's statue on the UVA campus has been a point of controversy in the past few months. In September, protesters covered the statue with a black shroud while holding signs that said Jefferson was a rapist and a racist.
Other statues have caused a problem in the community too. During the white nationalist rally in August, far rights groups rallied around a statue of Confederate Robert E. Lee in the state after it was announced it was going to be removed.