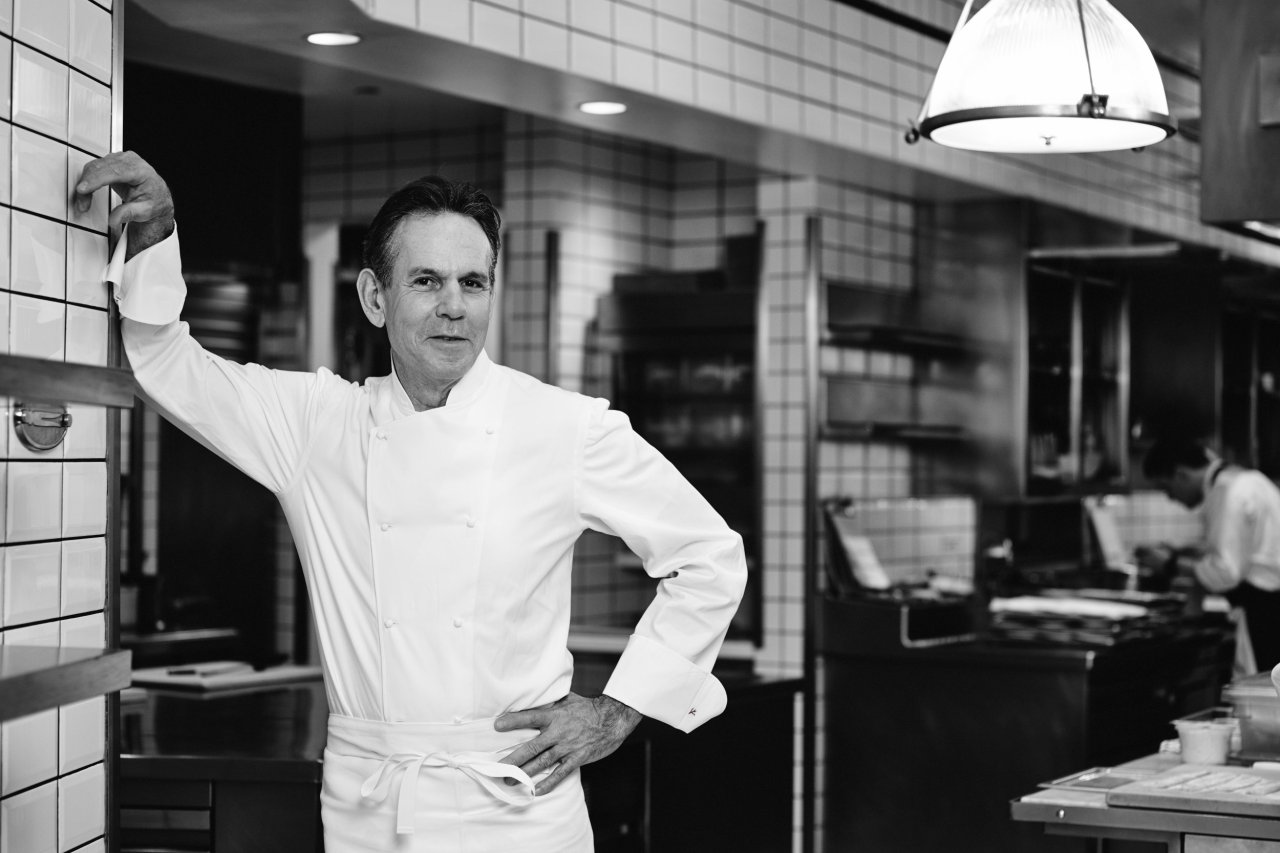 Famed chef Thomas Keller had been thinking about his latest endeavor, TAK Room at Hudson Yards, in New York, since 1996. But it was in 2008 when developer Stephen Ross, who installed Keller's Per Se at the city's Time Warner Center, in Columbus Circle, mentioned he was exploring opportunities in the Hudson Yards area. At the time, the neighborhood was an undeveloped wasteland above the Long Island Railroad train yards. But Ross' ambitious plans for what would become the largest private real estate development in America got Keller thinking. Not only about his restaurant, but about opening another restaurant in a mall, usually the province of Chili's, Applebee's and other low-brow eateries.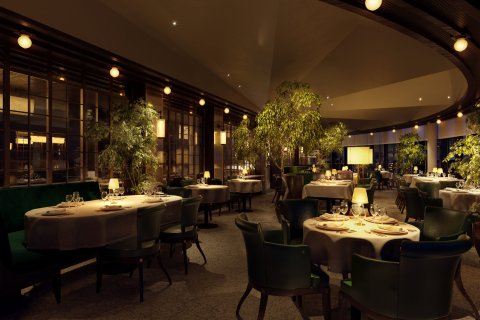 And why not? Per Se was a huge success—garnering three Michelin stars and helping Ross to establish what most people had thought impossible: a successful mall in Manhattan.
Even more exciting was the idea that, unlike Columbus Circle, this mall would be the anchor of a brand-new neighborhood. Ross's Related Companies would literally build everything from the ground up, and Keller would curate the food that residents, workers, and tourists consumed.
It seemed like a pipe dream, though, until Ross approached Keller in earnest again in 2013.
"He came back, and we [along with Kenneth Himmel, the CEO and president of Related] started to really start to put down the ideas and curation, the types of restaurants that we wanted, what we thought the formats would be, the philosophy behind it," Keller, 63, told Newsweek. Keller started hunting for other restaurateurs to install in the one-million-square-foot retail mecca.
"I was the curator of the restaurants at Time Warner Center. So they thought that was very successful, and we wanted to kind of repeat that here. I remember sitting on a stoop in Chicago and asking Jose [Andres] if he would be interested in coming to New York and doing a restaurant here." Andres said yes—as did David Chang—and the project was a go.
"These restaurants are where people have the opportunity to really come in and relax, spend time with their friends, with their families, with their business associates, and kind of revive themselves," Keller says. "Restaurants shouldn't be about politics. It really should be about a place of refuge, where we can actually find that solace and comfort, and nourish ourselves.
As for the TAK Room—the name is lifted from the initials of his full name, Thomas Aloysius Keller—he says he's trying to invoke a feeling for the post-war years, when America wasn't so divided. The era of his youth, when restaurants serving continental cuisine were the norm.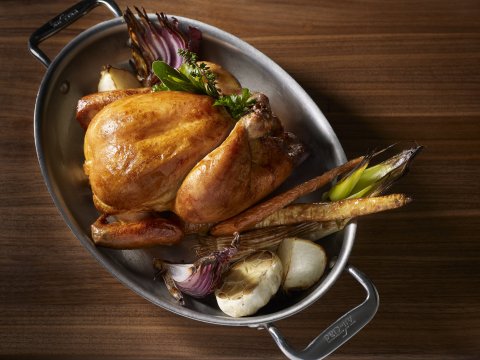 "My mother ran this kind of restaurant," he explains. "This was a period in American history where we were the most respected, the most glamorous, the most progressive, the wealthiest, the most sharing nation on Earth."
On the menu is Dover sole, beef Wellington, lobster thermidor—dishes with "a sense of comfort with them," he explains, "because we have reference points to them, we've had them before."
TAK Room doesn't tout exotic ingredients or lengthy formal courses, says Keller. Rather, the focus is on the quality of the food and the exceptional service.
"This should be a restaurant where people can come anytime during the day or evening and really enjoy themselves without feeling that they're in a fine dining environment."
After a celebrity-studded launch in March, TAK Room has now opened to the public. And while much of Hudson Yards has become fodder for Instagram, Keller says he's doesn't put much stock in social media.
"These days, you come to a restaurant, you take a picture, you post it. There are all these opinions—of anybody and everybody," he says wistfully. "I have too many important things to do than follow what the bloggers and social media are saying…. Once you start getting into that world, it's not good. It either reinforces what you're doing or criticizes what you're doing."
He'd rather wait for the old-school reviews from The New York Times and San Francisco Chronicle to decide if he's on the right track with TAK Room.
A proper review isn't a personal hot take, Keller insists. "It should really be about what the restaurant represents in a genuine, thoughtful way. And I think that's what we need more in our society: People who are more thoughtful about what they're saying."
Meanwhile, some are wondering if Keller will have time for TAK Room—or even be in the kitchen: Along with Per Se, he also owns and operates The French Laundry and ad hoc in Napa Valley, Bouchon and Bouchon Bakery in Napa and Las Vegas, and The Surf Club Restaurant in Miami. He's also previously launched a line of Raynaud dinnerware and a collection of silverware by Christofle, while his current partnerships include Cangshan Cutlery and Regiis Ova Caviar.
"Do I really need to be in the kitchen?" Keller says coyly. "When I expanded to New York the first time with Per Se, there was a lot of this chatter about, 'Well, Thomas Keller is stretching himself too thin.' And that's been a common complaint or criticism of chefs. But when you think about it, there were a hundred people working at The French Laundry at the time I decided to expand it to Per Se. Now we had 125 people at Per Se. So I became twice as strong. Right? I had now two groups, two teams of individuals working with the same philosophical approach, the same cultural upbringing."
Viewing that growth as a weakness, he says, "is really kind of ignorant."
"When we do our jobs correctly, and we give an opportunity to those below us, it's extraordinary what happens."