Thomas Markle Thinks He Should Meet Queen Elizabeth Before 'Arrogant and Insensitive' Trump: 'I'm Nowhere Near As Bad'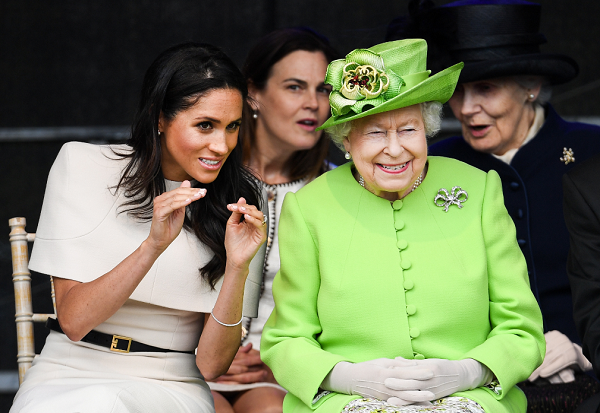 Thomas Markle claimed he was put in the royal "penalty box" following his tell-all interview with Piers Morgan on Good Morning Britain nearly a week ago. Since he discussed the fallout from missing Meghan Markle's May wedding to Prince Harry—and his staged paparazzi photos—Thomas Markle said he was essentially blacklisted by the royal family, and now he's insulted President Donald Trump will meet the queen before he does.
"If the queen is willing to meet our arrogant and insensitive president she has no excuse not to meet me. I'm nowhere near as bad," he told TMZ. Trump is expected to appear before the queen on July 13 during his travels to Britain.
Thomas Markle had open heart surgery days before Meghan Markle walked down the aisle, preventing him from attending her wedding. Coincidentally, his surgery occurred days after he made headlines for posing in a number of staged paparazzi photos, in where he gazed at online news stories about Meghan Markle.
Although unable to attend, Thomas Markle watched the wedding of the year on television. "She was beautiful. I cried a little watching her," he told TMZ at the time. "I was very proud and I couldn't see a better moment in my life. The whole world was watching my daughter.