Thomas Markle Trashes Rumors of Meghan Markle Presidency
Meghan Markle does not have "any ambition" to be president and "Oprah would push her out of the way anyway," her father Thomas Markle says.
The Duchess of Sussex has long been the subject of speculation over a possible run for the White House with bookmakers in March offering odds ranging from SkyBet's 66-1 to Betfred's 200-1.
However, Meghan has never indicated any intention to run for office, despite working with Michelle Obama's When We All Vote initiative ahead of November's Presidential election.
Thomas Markle told GB News of the rumors: "I think that's a joke, from beginning to end, I think it's a complete joke.
"I don't think she has any ambition to be a mayor I don't think she has any ambition to be a governor or president. I don't think that's in her mind at all. If someone's saying that, it might be cute.
"Oprah would push her out of the way anyway!"
California Governor Gavin Newsom had a meeting with Meghan at a time when he was under pressure to pick a woman of color to replace Kamala Harris as the Democratic candidate for senator.
His office told Newsweek: "The Governor had an introductory meeting welcoming the Duchess to California on October 19."
The spokesperson added: "We aren't able to comment further on the content of meetings between the Governor and private parties."
No confirmation has ever emerged of an offer for Meghan to fill the vacant slot of Democratic candidate for the Senate.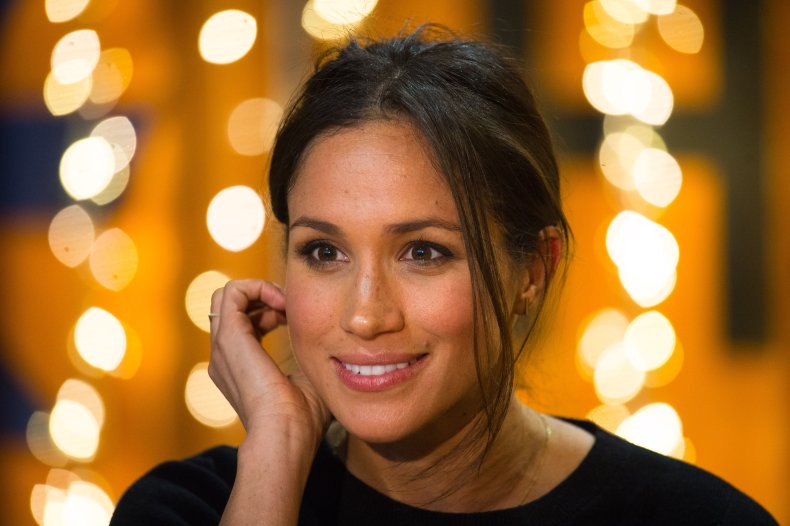 Ultimately, Newsom picked Alex Padilla who became the junior U.S. senator from California when he won his seat in November.
Markle Snr. also dismissed past suggestions she dreamed of royalty and wanted to be the next Princess Diana before meeting Harry.
He told GB News: "She probably knew a little bit about them. I don't think she was enthralled with the royals at any time."
He added: "She was mostly at that age wanting to be an actor or dancer, that was her real dream."
His comments are interesting in part because they contradict what his other daughter Samantha Markle said about Meghan within hours of her royal romance being made public in November 2016.
Samantha, who was then using the surname Grant, told The Sun: "Hollywood has changed her. I think her ambition is to become a princess.
"It was something she dreamed of as a girl when we watched the royals on TV.
"She always preferred Harry—she has a soft spot for gingers."
Thomas Markle also accused daughter Meghan of lying in the couple's interview with Oprah Winfrey and blamed Prince Harry for what he perceived to be a change in his daughter.
He told GB News: "Her lies are so obvious I don't know why she says them."
He added: "This is new, this is since Harry. Harry's the influence here.
"I don't know if he or she is the one behind it, but I really think Harry and probably the 'soho friends' have changed her in a bad way, not a good way."
Markle Snr. said he was embarrassed by Harry and Meghan's treatment of Queen Elizabeth II pointing out she is 95 years old.
He said: "Both Meghan and Harry are attacking the royal family.
"What they're doing to The Queen is unforgivable. It's embarrassing that they're doing this."