Is Thomas Ravenel Still With Ashley Jacobs? 'Southern Charm' Personalities' Romance Uncertain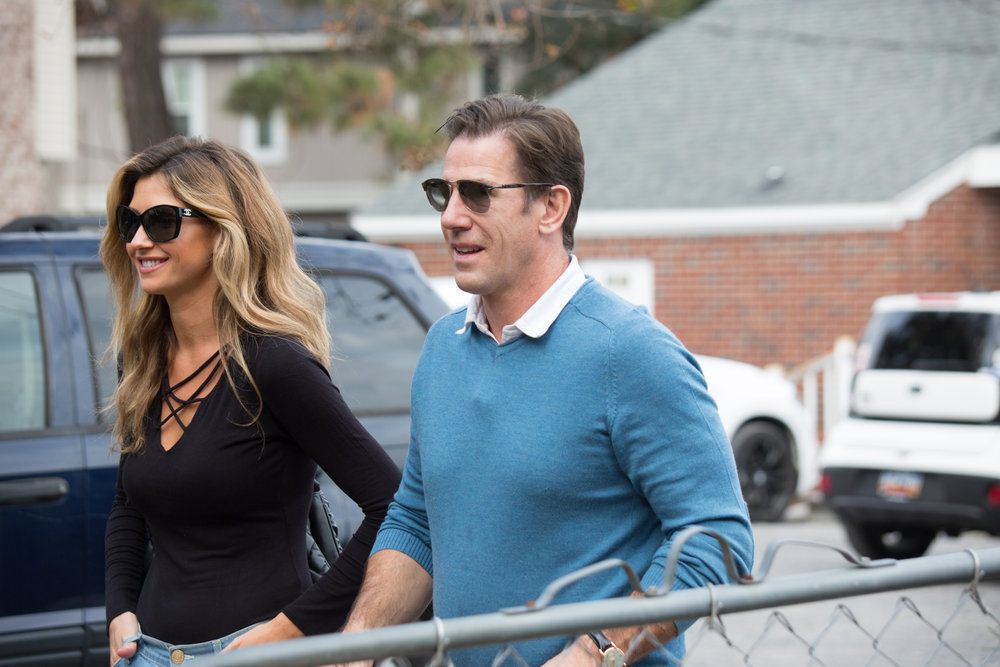 Bravo's newest season of Southern Charm is set to premiere on Wednesday and there was one question on a lot of fans' minds, "Is Thomas Ravenel still with Ashley Jacobs?"
In its sixth season, the reality show chronicles the movements of various people as they live (and learn) in Charleston, South Carolina. Ravenel, an original main character of the show, is facing sexual misconduct allegations and assault and battery charges, which he denied, and will not be returning for the new season. However, according to a trailer released by Bravo, his season five girlfriend, Jacobs, will make at least a few appearances.
During the Season Five reunion, which Ravenel did not attend, Jacobs defended her relationship with Ravenel, calling him her "best friend," and adding that she was "really happy" and not going anywhere. However, the two split ways in August, according to People, and in November, Jacobs posted on Instagram that the "good really does outweigh the bad."
"We might not be creating new memories anymore, but I still treasure the ones we have, and I'd do it all again knowing how things turned out in the end," Jacobs wrote. "Thank you for the memories, the good and the bad, and I'll forever cherish them till the day I leave this world."
The two were together on New Years, though, sparking rumors that their love fern may be wilted, but not entirely dead. However, it's unclear if Ravenel and Jacobs are currently on-again or off-again.
Kathryn Dennis, a fellow cast member and mother of her and Ravenel's two children, requested in court filings that Jacobs be prohibited from spending time with the kids. Ravenel and Dennis are in a tense custody battle, with Dennis vying for sole custody in light of Ravenel's current legal battles.
Dennis told Entertainment Tonight that she wasn't sure if Jacobs and Ravenel were together, noting that they might even know their status.
Ahead of the Season Six premiere, original cast member Cameran Eubanks told The Daily Dish podcast that she was "shocked" to see Jacobs at a party.
"I figured the mature and the smart thing for her to have done after last year would have been to get on a plane and go back home to California, so when I saw her roll up at that party, my mouth was hanging wide open," Eubanks said.
Eubanks, who refused to give away too many details, said Jacobs tried to make amends but called it "kinda sad" that she wants in the group, still.