'Southern Charm' Star Thomas Ravenel Quits Bravo Reality Show Amid Sexual Assault Allegations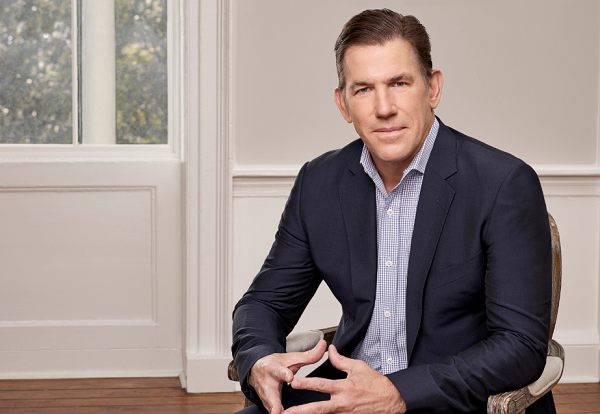 When Southern Charm returns to Bravo with Season 6, the reality series will be down a member. Thomas Ravenel announced his departure from the show on Tuesday, People magazine reported.
"I'm not doing the show anymore," the 56-year-old tweeted. "In the contract, they have the right to fictionalize your story. They took advantage of me. I decided I've got too much to lose and informed them I'm not coming back."
Ravenel has since deleted the tweet and has made his Twitter account private.
The son of former South Carolina Congressman Arthur Ravenel Jr. was a member of the show since its premiere in 2014. He was considered to be friends with a number of the cast members, and his storyline particularly surrounded his heated custody battle with castmate Kathryn Dennis, with whom he shares two children, 4-year-old daughter Kensie and son Saint, 2.
He was not at the Season 5 reunion, which aired in late July.
Ravenel is currently facing sexual assault allegations brought by two women over the summer. One of the women's reports to Charleston police cited "forcible rape" and "sex offense" on the investigation report regarding an incident that occurred in January 2015. Ashley Perkins, the daughter of the other woman accusing Ravenel, Debbie Holloway Perkins, said the reality star assaulted her mother after they met on a Tinder date in October 2015.
Ravenel denied all the accusations against him.
His last season on the show saw him engaging with girlfriend Ashley Jacobs, who was a constant supporter despite Ravenel's aggressive and drunken behavior on the show. The California nurse seems to have since broken up with Ravenel, hinting at their split in an Instagram post about moving forward. She also wiped her social media clean of all photos of Ravenel around the same time he shared his decision to quit.
"Basically a new account with a clean slate," Jacobs wrote in the bio section of her Instagram page.
Southern Charm was greenlit for a Season 6; however, it's unclear when exactly the show will return.