'Thor Love and Thunder': The Grueling Training Regime for MCU Stars Revealed
The Marvel Cinematic Universe (MCU) is an action-packed, stunt-filled franchise, meaning its actors need to be in top physical condition. Stars regularly share their intensive workout regimes on the set of their movies, including those involved in the upcoming film Thor: Love and Thunder.
For Natalie Portman, this is not her first time in the MCU as she previously played Jane Foster in the first two Thor movies.
However, she did not return to the franchise for Thor: Ragnarok, the third movie in the hero's individual story.
Her return has been widely publicized as she will be playing Mighty Thor as well as reprising her previous role, which meant she had to be in as good condition as her co-star Chris Hemsworth, who plays Thor.
For Portman, she said this movie made her feel strong for the first time in her life, and changed the way she felt and even walked.
Speaking to Vanity Fair, she said: "It was really fun. I worked with a trainer... for... four months before shooting, and then obviously all the way through filming.
"We did a lot of weight training and a lot of protein shakes—heavyweight training that I haven't ever done before. Of course, I've never really aimed to get bulky. It was very physical, so it was a lot of both agility work and also strength work."
Strength and agility are key to playing Mighty Thor, who wields all of the strength of Thor, including his precious hammer.
But Hemsworth was certainly no slouch either when it came to training, as his trainer Luke Zocchi recently revealed.
Speaking to Insider, Zocchi's method does not involve protein shakes as much, but instead requires Hemsworth to eat 4,500 calories a day and take part in a regular exercise routine to bulk ahead of his role.
"Eating good food and having a calorie surplus are more important... people think things like protein shakes and creatine make a big difference, but that's only about 5 percent of the equation... it's dialing in the basics and sticking to the program to get results."
What MCU Stars Have Said About Training For Their Roles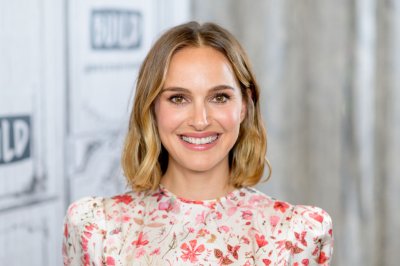 While Thor: Love and Thunder has just wrapped, these stars are not the first and likely will not be the last to discuss their training regimens.
Scarlett Johansson, who played Black Widow in a great many of the MCU films, admitted in 2019 she had never been to the gym before the role required her to be a tough former assassin.
She told The Hollywood Reporter: "I am stronger and more capable now than I was 10 years ago, which is so awesome to be able to say."
Her regime included her doing early morning workouts, a diet which saw her fasting overnight for a minimum of 12 hours before cutting out carbs before filming days.
Tom Hiddleston, a fellow Thor actor, has also opened up on the pain of working out for movies, though not for his role in the MCU.
When he worked on Kong: Skull Island, Hiddleston was working out at 4 a.m. every morning to get into peak physical condition.
He told the Evening Standard in 2017: "I was trained by a U.S. navy seal and I worked with two British royal marines and it basically involved getting up at four o'clock in the morning and do all manner of running, jumping, lifting, pulling, pushing and then going and doing a day's work filming."
Other workout methods include Robert Downey Jr. using Wing Chun, which he had been practicing for years, while Chris Pratt would spend four or five hours in the gym every day, according to Men's Journal.