'Thor: Ragnarok' Leaked When Mark Ruffalo Butt-Dials the Whole World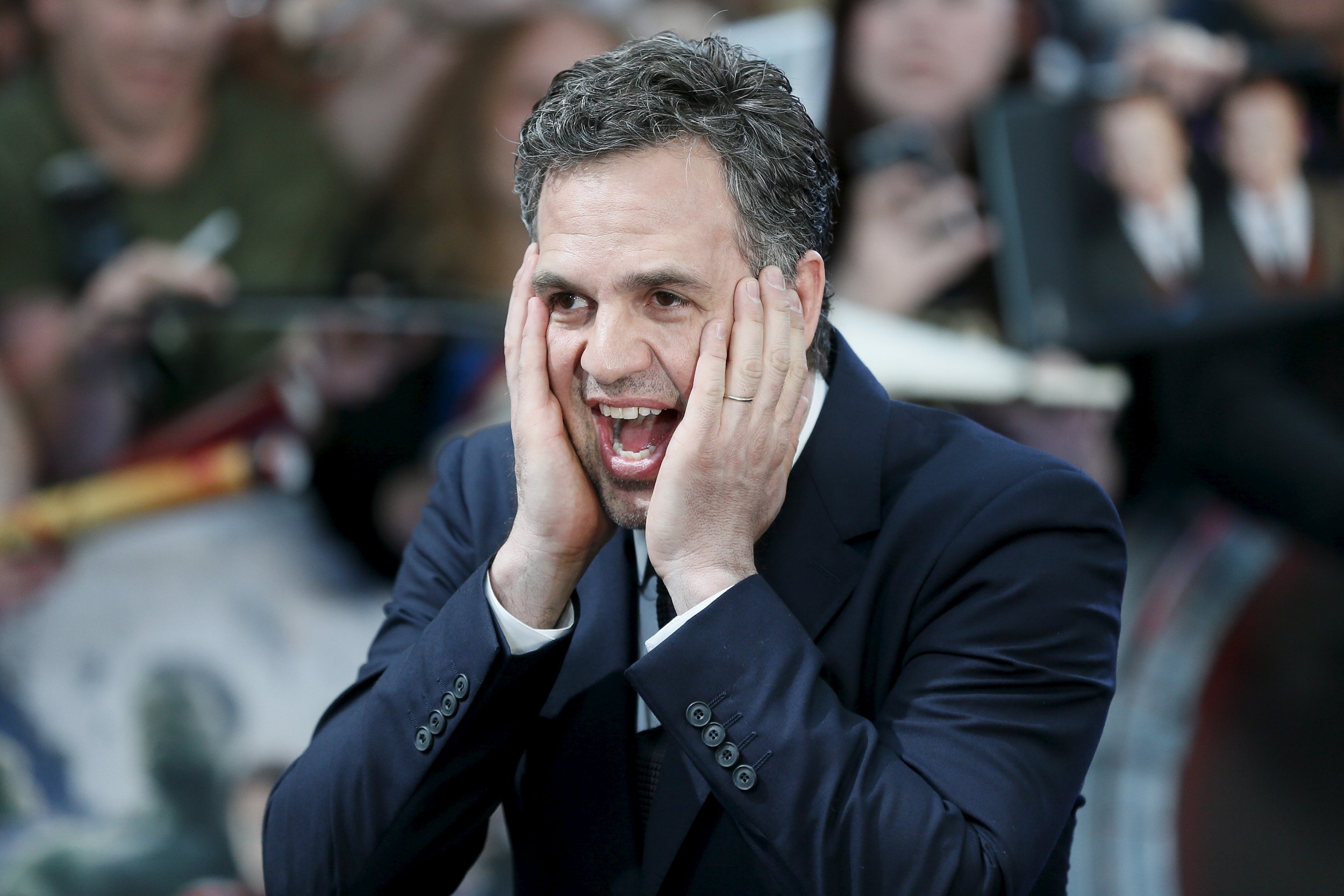 Mark Ruffalo accidentally left his phone streaming to Instagram Live for an audience of 2,500 people Tuesday night. That wouldn't have been so bad if Ruffalo hadn't been sitting in the audience at the Los Angeles premiere of Thor: Ragnarok, Marvel's next big superhero movie.
Before the film began, Ruffalo joined Jeff Goldblum, his Ragnarok co-star, on stage to greet fans. Ruffalo used Instagram Live to show viewers at home how many Marvel enthusiasts had shown up for a first look at Taika Watiti's neon, action-packed film, but he simply stuck his phone in his pocket instead of cutting the stream.
Ironically, because Marvel's security is infamously tight, the premiere staff required the audience to seal their phones in special bags, but Ruffalo's slipped by security. The 10 minutes of audio has since been removed from Ruffalo's Instagram story, though many, many fans recorded and reposted the audio on social media. Fans seemed to adore the film, tweeting after it ended about Watiti's unique vision, an abundance of humor and Tessa Thompson's new superhero character, Valkyrie.
The film loosely adapts several storylines, including the bonkers-but-beloved Planet Hulk arc published in 2008, in which Hulk (Ruffalo) is banished from earth to a gladiator-style planet and fights his way up the food chain. Hulk is joined by Thor (Chris Hemsworth), Thor's half-brother Loki (Tom Hiddleston), and Valkyrie as they all combat the Grandmaster (Jeff Goldblum) and Hela (Cate Blanchett).
Thor: Ragnarok hits theaters November 2.