Thor's Mjolnir Hammer Replica Used by Surgeons to Fix Broken Bones
Australian doctors are now using a miniature version of Thor's hammer Mjolnir to perform surgery.
A hospital in Wagga Wagga, a city in the same state as Sydney, managed to get their hands on a three-pound hammer crafted in honor of the Mighty Thor that was built by a local biomedical engineering firm. The medical Mjolnir is made of medical-grade surgical steel, so it checks out.
For anyone wondering why a surgeon would need a hammer, they are often used to reshape bones and set implants. Surgical Mjolnir was first used last month to perform a knee replacement. The mythical weapon-turned medical tool was revealed on courses.com.au.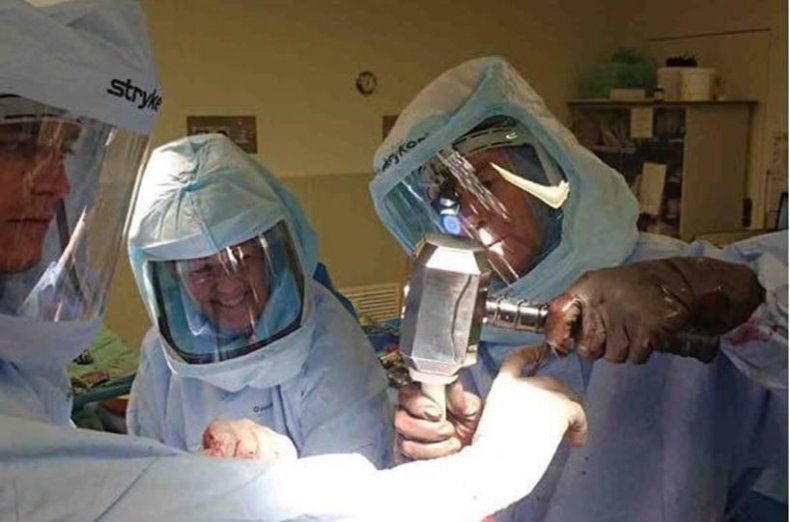 Biomedical engineer James Keevy said it was a great experience to build the hammer for his "friends in Wagga Wagga. It's not every day you get to combine your favorite comic books with your day job and we're thrilled with how these hammers turned out.
"The surgeons had requested we design and manufacture a medical grade hammer of increased weight as this increases the surgeons' dexterity within the operation. We came to the idea of crafting our own surgical Mjolnirs as a way of demonstrating the unique ability to develop purpose-built surgical instrument."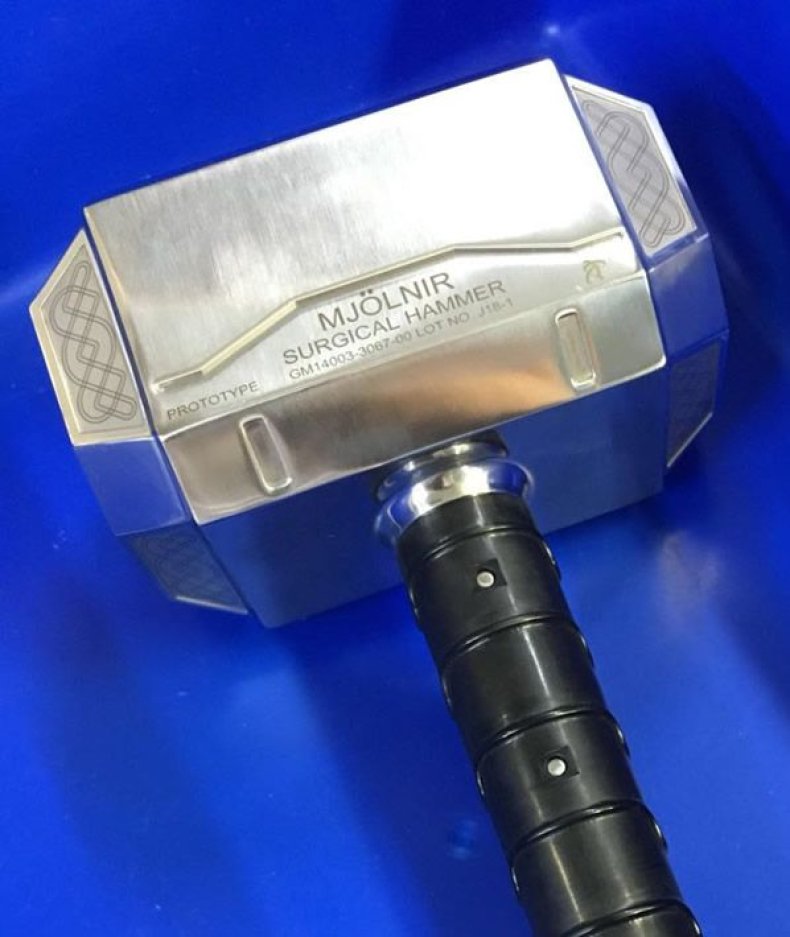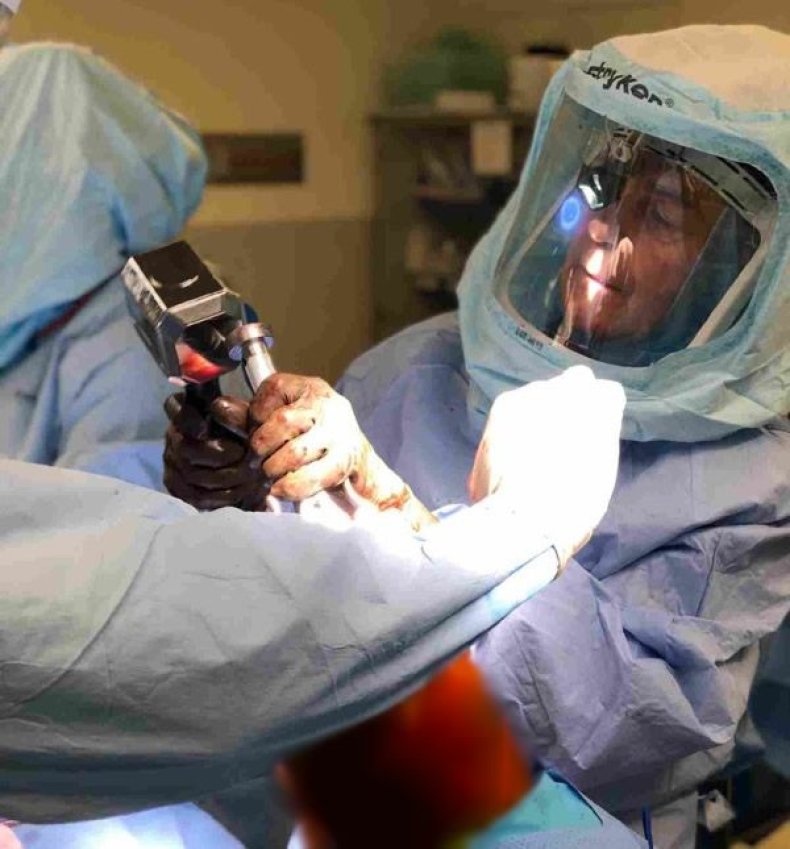 With the added weight, the hammer takes strain away from the surgeon. It is visibly larger than a standard surgical hammer.
But the question remains as to whether the surgeons are worthy of wielding Thor's hammer. Another engineer who worked on medical Mjolnir, Dean Luke Pinchen, said the team in Wagga Wagga was "definitely worthy to wield these incredible instruments."
There are no plans to sell the hammers to the public.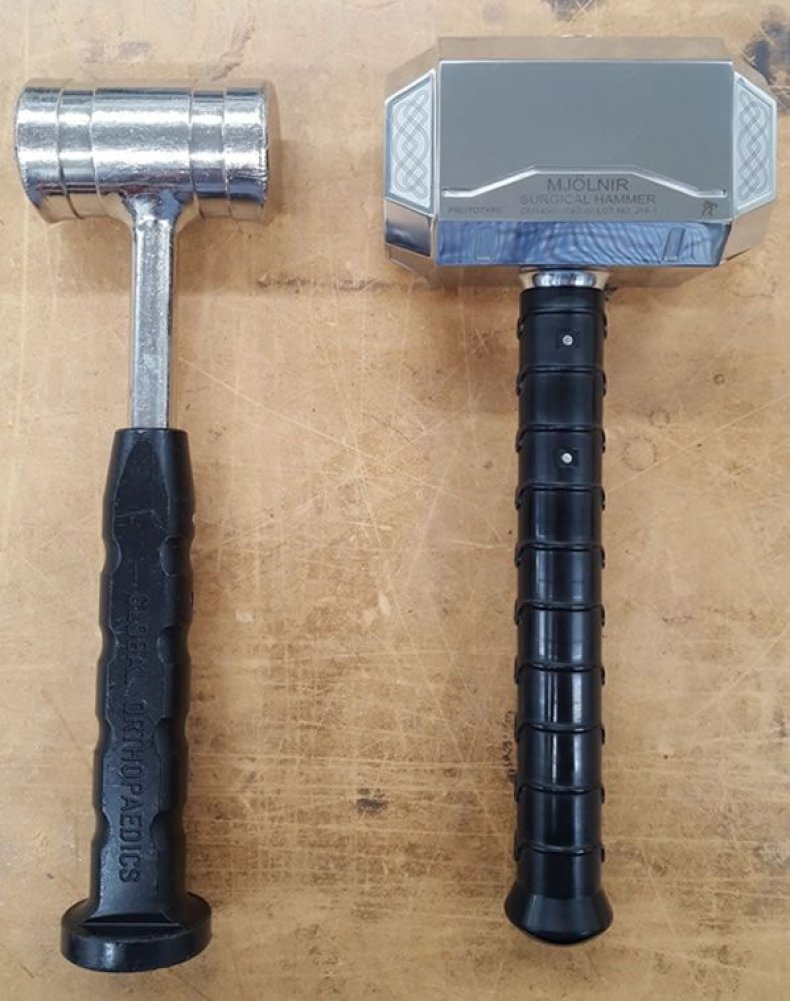 The news comes as Disney's Marvel prepares to release the highly anticipated Avengers: Infinity War film at the end of April. Thor, played by Australian Chris Hemsworth, will be a lead role in the movie. Unfortunately for the real Mjolnir, it was destroyed in Thor Ragnarok, which was released in theatres last year.