Although civil rights leaders recently called for President-elect Joe Biden to consider a Black nominee for Attorney General, the president-elect is considering a list of four white Democrats for the position, according to a new report.
New York Governor Andrew Cuomo, former Deputy Attorney General Sally Yates, Sen. Doug Jones of Alabama and U.S. Circuit Judge Merrick Garland constitute the list of those under final consideration, according to a Friday report from The Associated Press, citing an anonymous person with knowledge of the matter who was not authorized to discuss the search process.
"My preference is to have a Black attorney general," Reverend Al Sharpton said on Tuesday after he and other civil rights leaders attended a virtual meeting with Biden and Vice President-elect Kamala Harris. Sharpton said that being Black was not a requirement for any Attorney General pick he would approve of but stressed that "the least we can have is someone with a proven civil rights background."
Biden was urged to consider a Black nominee due to racial disparities in the criminal justice system and voting rights issues, which have been highlighted by the current political climate and mass protesting against police brutality and racial injustice. Extended Black Lives Matter protests broke out across the nation and beyond following the May 25 death of George Floyd, along with several other incidents of Black individuals being killed or injured by police officers.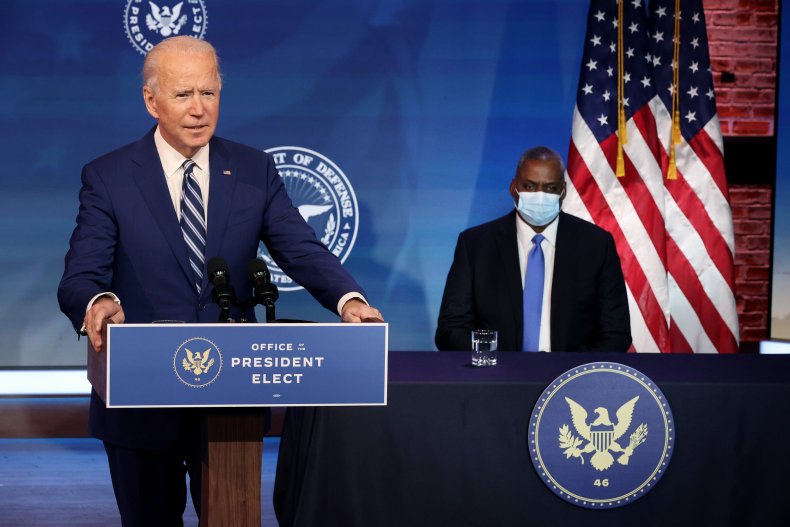 Although none of the choices on Biden's reported list are Black, they do all appear to be qualified to serve as Attorney General. Yates served as the deputy Attorney General to both the first Black man and Black woman to serve as Attorney General, Eric Holder and Loretta Lynch, during the administration of former President Barack Obama.
Jones, who is leaving the Senate in January after losing his bid for reelection, has a legal background in issues related to civil rights and race. While serving as U.S. Attorney for the Northern District of Alabama in the 1990s, he successfully prosecuted two members of the Ku Klux Klan who took part in a 1963 bombing of a Black church in Birmingham that killed four children.
While Cuomo has more recently been known his icy relationship with President Donald Trump, he has solid qualifications as an attorney, having served as New York Attorney General before becoming the state's governor. However, Cuomo made a comment about Obama in early 2008, complaining that he believed the then-candidate should not "shuck and jive at press conference," which could raise particular concern among civil rights advocates.
Garland is best known for being Obama's choice to fill the U.S. Supreme Court vacancy following the death of Justice Antonin Scalia in 2016, which was blocked in the Senate by Republicans. He has extensive legal qualifications and has served as a judge on the U.S. Court of Appeals for the District of Columbia Circuit since 1997.
Although they may no longer be under consideration if the report is accurate, previous names floated for the position did include two potential Black nominees, former Homeland Security Secretary Jeh Johnson and former Massachusetts Governor Deval Patrick.
Biden's Cabinet picks have so far been relatively diverse, with half of the 14 choices already announced being women and a majority of nine being people of color. Five of the choices are Black, including retired Army General Lloyd Austin, who would be the first Black person to serve as Secretary of Defense if confirmed by the Senate.
Newsweek reached out to the Biden presidential transition team for comment.