Thought Catalog's Reckoning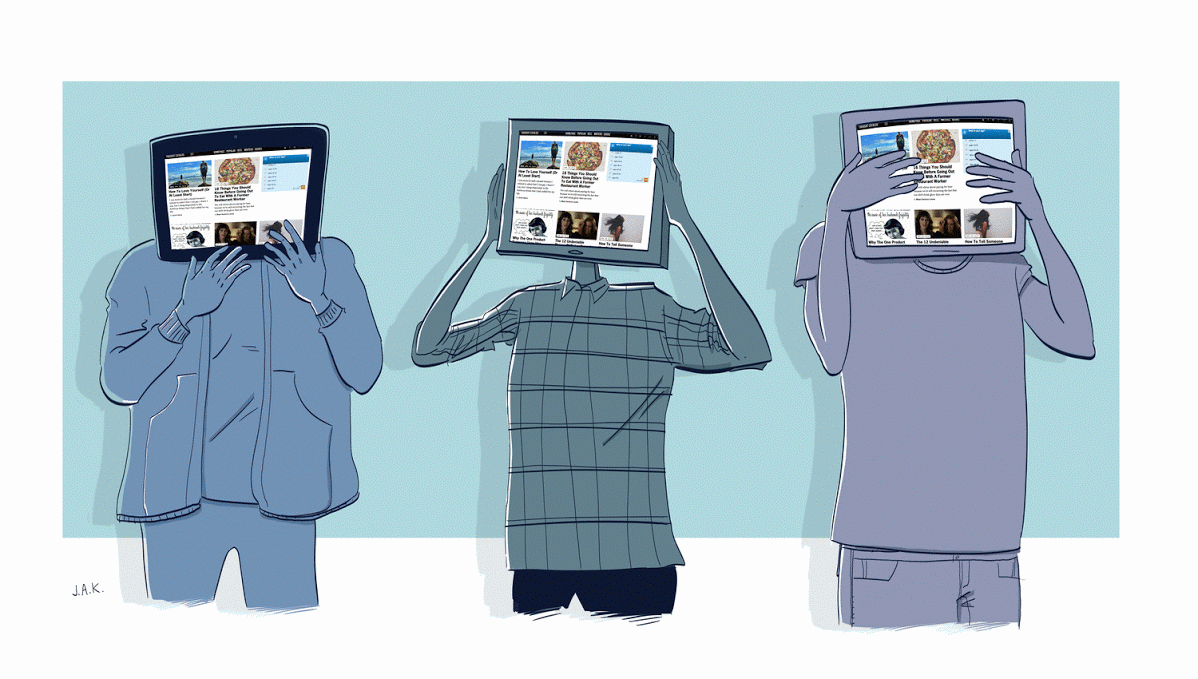 On the last night of January 2015, the words "THOUGHT CATALOG" appeared in projected form on the side of a building in Williamsburg, Brooklyn. To younger passersby, the words were immediately recognizable as the logo of the popular millennial-themed website, whose staff, past and present contributors and friends were celebrating the site's fifth anniversary across the street. There, at The W Loft on Kent Avenue, the scene was uncharacteristically lavish. Waiters carted around hors d'oeuvres as bloggers and online media elite gawked at potted plants, decorative typewriters and what looked to be a real taxidermied bear. And around 10 p.m., a musician and longtime contributor to the site named Mat Devine took the microphone for a celebratory toast.
"This is an insanely special occasion," Devine gushed. "On February 1 of 2010, Thought Catalog had 200 visitors. On February 1, 2015, Thought Catalog had 1 million visitors." He introduced "the man of the hour," Thought Catalog founder Chris Lavergne, who gave a brief speech thanking everyone who'd contributed to the company over the years, and then introduced the musical duo ASTR, which performed as partygoers stood around munching cotton candy.
Whether Devine was citing traffic figures from other continents (on local time, February had not yet arrived) or peering into the future was unclear, but no matter. For the writers and managers of Thought Catalog, there was much to celebrate. Five years had brought unimaginable growth. The previous year, 2014, had been its biggest in terms of Web traffic, which sometimes exceeded 30 million unique monthly visitors. (According to the audience measurement firm Quantcast, that's enough to place Thought Catalog among the 75 most popular websites in the country.) And there were new developments on the horizon. In late March, Thought Catalog would launch a version of its new shopping-themed site called Shop Catalog. In a lengthy memo to staffers titled "2015 Will Be the Year of Passion," Lavergne described it as "a simple, noninvasive way to find products or just read gossip about new products." Every day features a new item (a dress "for the modern Betty Draper," a liver capsule that promises to ward off hangovers), accompanied by a clicky headline and paragraph that Lavergne says "is not your typical PR copy." Meanwhile, Thought Catalog's books division has flourished, publishing eBooks by respected authors like Prozac Nation writer Elizabeth Wurtzel and, next month, philosopher Simon Critchley.
Never mind the scandals that threatened to soil Thought Catalog's reputation in mid-2014. At The W Loft, no mention was made of the massively controversial August post declaring transphobia "perfectly natural," nor of the several dozen writers who asked Thought Catalog to remove their work in protest. Nor did I hear any grumbling about the lengthy Washington Post piece chronicling strife at what it labeled "one of the Internet's most reviled sites." These not-so-distant stumbles cost Thought Catalog substantial credibility and writer-world goodwill in 2014. At worst they confirmed the taunts of the site's deepest skeptics, who regard it not as the voice but the troll of a generation whose basest rants are better left unpublished. But the mood was too jubilant for such talk. At its half-decade mark, Thought Catalog is peering forward, not back. And for those few revelers who could recall Thought Catalog's earliest days—when it was not much more than a budgetless blog project headquartered in Chris Lavergne's apartment—the extravagance of the party was a bit surreal.
"It's kind of bizarre for me because I don't know a lot of the people here," said Steph Georgopulos over blaring techno mixes. After getting some Thought Catalog pieces published, Georgopulos quit her day job at a hair product company in 2011 to become a full-time writer and editor for the site, which she left several years later for Gawker Media. "It was so small when I was working there. It's incredible and it's bizarre."
For most of Georgopulos's tenure, Ryan O'Connell was the burgeoning star writer. Armed with a thousand-plus Thought Catalog bylines, O'Connell has become a recognized chronicler of the 20-something experience. Now 28, the writer flew in from Los Angeles for the occasion.
"The party made my heart swell with happiness," O'Connell said in an email the next day. "To see this company, which started in Chris's apartment, turn into something that can afford a fucking oyster tent is so amazing."
Heads Down
Ten blocks north, near the Bedford Avenue L Train, is Thought Catalog's small but spacious office suite. The minimalist decor mimics the site's homepage design; there are dark wooden floors, black couches, plenty of plants and not much else taking up space. Half a dozen employees are scattered around a few tables full of iMacs. It's the Monday after the party, and there is still a celebratory mood in the air. Or in the staff "HipChat" (an intraoffice chat room not unlike Slack or Campfire), where staffers are sharing photos and stories from Saturday's party.
Oyster tent or not, this sort of celebration is out of character. Thought Catalog has long been press-shy, staffers readily admit, even as the site has shot up in readership. That presents an amusing contrast with the site content's share-every-heartbreak ethos. There's no New Yorker profile for the hugely popular outlet, whose Web traffic far surpasses that of many mainstream news sites. It doesn't even have a Wikipedia entry. As viral powerhouses Upworthy and BuzzFeed have sailed into the public eye in recent years with venture capital backing and—in the latter case—an ambitious investigative journalism unit, Thought Catalog has kept its staff small and its profile low.
"I didn't want our early business partners judging us by my age," Lavergne admits in an interview. (He thinks for a moment when asked how old he is. "It just changed. So... 27 now.") Thought Catalog can get away with some degree of secrecy: The site is independently owned and runs on ad sales, without investor money. Though I spent time talking to employees in the company's office while reporting this piece, Newsweek's repeated requests to send a photographer there were declined or simply ignored. I wanted to know what makes The Thought & Expression Co. tick, how it became the monster media presence it is. How do so many bedroom-confessional blog posts wind up in one dizzyingly clicky place? How are staffers dealing with last summer's strife? And why has it all seemed so shadowy?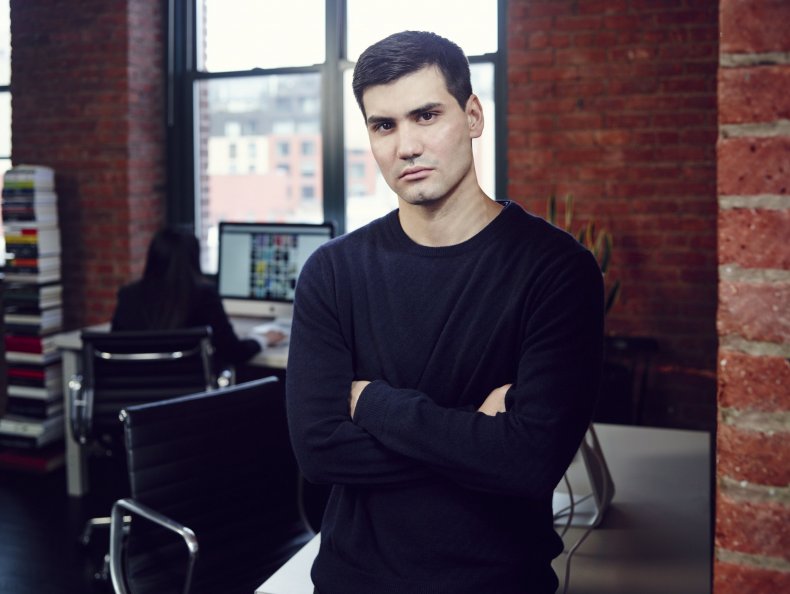 Thought Catalog's origin story starts like so many other startups of its day: with a college dropout. Well, it goes back even a little further. Chris Lavergne was still in school, at the famously unstructured Hampshire College in Massachusetts, when he first conceived of the site: It was to be his senior thesis, a multidisciplinary convergence of literature and computer science. (The name went back further still—he would later find the phrase "Thought Catalog" scrawled in a chapbook he'd made in 2004.) "[I wanted] to study the interaction between publishing, literature, audience and the business of writing," Lavergne says. But it was too interdisciplinary, and potential advisers balked at the idea. So he dropped out and decided to go it alone.
A suburban Virginia native, Lavergne had been messing around with Web design since the age of 12; in high school he earned extra cash by building websites for bands. But in college he fell in love with the liberal arts. "I wanted to find a way to merge the two ideas, my love for literature and my love for technology." He registered the Thought Catalog domain in 2008 and, after moving into his grandfather's New Jersey basement and interning at Atlantic Records, launched the site in 2010. By then he'd landed a marketing job on Wall Street. But his real focus was Thought Catalog. He used his own savings plus a stipend from his parents to pay writers he admired (unsolicited submissions went unpaid). And by 2011 he'd quit his job, landed an advertising sponsorship through Vice Media and hired Thought Catalog's first employees: Brandon Gorrell and Ryan O'Connell.
"It was pretty highbrow," Lavergne says of the early site, though the word is hardly associated with the Thought Catalog of today. Nor is Lavergne a typical publishing mogul. Casually dressed and soft-spoken, he typifies his company's low-key media presence in person and online, where his Twitter avatar is solid blue-black nothingness. (He has tweeted 77 times in six years.) "I'm a heads-down kind of person," he admits. "I didn't want ego to enter the equation." Thought Catalog is known for confessional writing—but Chris Lavergne won't be the one confessing.
We're Trying To Do Something Good
Half a decade after launch, Thought Catalog doesn't operate like most media outlets. That's expressed in its motto: "All thinking is relevant." The quality that often makes it a target for mockery and scorn is also that which makes its employees most proud: Thought Catalog doesn't have editorial standards. At least not typical ones. The site prides itself on publishing first-time writers. Staffers don't sift exhaustively through the submissions pile in search of deep insight and exemplary prose. They grab submissions nearly at random. "A lot of times you choose based on the headline," says team leader Jamie Varon. "Or, like, the first paragraph. Whatever is interesting at that point to you."
Now, a disclosure: I first came across the site in college, and soon after sent in a jokey quiz asking readers to differentiate between Thought Catalog headlines and Bon Iver lyrics. Which I expected to be ignored. If not quite mocking the site, the submission poked knowing fun at its achingly earnest disposition. But then came an email from Steph Georgopulos. "Hi Zach, Thanks for your submission, we'd like to publish it! It'll go live in the next 72 hours." Boom—a byline. I contributed twice more in early 2013 before growing bored with the lack of pay. But the egalitarian site design was intriguing. On the Thought Catalog homepage, everything gets equal real estate. There's no way to differentiate between the work of a professional freelancer and that of a college freshman who's never been published. The differences occur behind the scenes: The former might email an editor directly, while the college kid goes through the generic submissions form. The experienced writer gets paid (rates vary widely—novelist Tao Lin said he's been offered as much as $500 per post), while the college kid is probably writing for free. And you get what you pay for; some of the writing is unbearably callow and amateurish. Posts are not always self-aware, and can veer in the direction of racist or offensive.
But the archetypal Thought Catalog content is nothing if not earnest. Recent headlines include: "How It Feels To Be the One Who Cares More." "I Accidentally Took Someone's Virginity." "How Losing Him Helped Me Find My Sense of Direction." Sometimes it's contrarian. A rich-kid manifesto, "I'm Not Going to Pretend That I'm Poor To Be Accepted by You," made its author a Manhattan tabloid queen in 2013. In general, Thought Catalog goes heavy on diaristic romance, heavy on listicles ("5 Stages Every Shy Person Experiences When They're Asked to Speak") and heavy on advice rendered in the second person ("Why You Should Never Fall In Love With a Writer"). Minimal editing, maximal relatability—it's a simple formula that routinely racks up thousands of Facebook shares.
The publishing style is agreeable to advertisers, who covet Thought Catalog's demographic (most readers are between 13 and 34) and comfort with sponsored content. Staff writers are paired with advertisers directly to produce branded posts. "A brand can commission a series on a theme that's important to them," says Alex Magnin, Thought Catalog's chief revenue officer. "For instance, General Mills Nature Valley bars might want something about health and inspiration."
And it has predicted a remarkable rise in juicy, first-person writing on the Internet. Consider the success of xoJane, which launched in 2011, or of The Washington Post's "PostEverything" blog. On Medium.com and Jezebel, memoirish personal essays win big. CNN ramped up its "First Person" project in 2013. And Vox.com just recently followed suit. As of press time, the Ezra Klein-run explainer site is hiring a deputy editor for "Vox First Person."
But Thought Catalog takes the self-expression emphasis a step further. Tellingly, staffers like senior writer/producer Kovie Biakolo don't take the title Editor because, as she puts it, "I don't actually perform edits to people's work." Biakolo says that the lack of editing can encourage writers to improve on their own. "My kind of attitude to that, especially because of how I allow my contributors to publish and how I deal with them, is that it's going to make you a better writer if you are embarrassed by what you see," Biakolo says. "Because you always want your name to be attached to good things. And you don't want people to be humiliated. So I will edit for them after the fact, but I always tell them, 'I'm not going to edit your work because I want you to do work.' Like after it's published, when they're like, 'Oh, could you please change this sentence, it's really bad.'" She adds, "I think that writers should get in the habit of [editing their own work] again. I think the pen is being spoiled by the Internet."
Like most of Thought Catalog's full-time staff, Biakolo wasn't poached from another media outlet. She came to the site on her own, first as a freelance contributor. So did Varon, who now manages four staff writers from her home in Seattle. "I just really liked how they included all sorts of submissions," Varon tells me. "Our philosophy is that quality is a very subjective thing. Especially with writing. To me, I feel like if a piece moves you, no matter what—even if it has a typo—is that not of value? So it's very hard to really distinguish what is quality. There's a different quality control for The New York Times vs. what we do, where we're like, 'This is your thought, so it's quality to us.'"
Thought Catalog receives between 100 and 500 pieces a day via the submission form alone. By Varon's estimate, roughly 10 or 15 percent of them wind up on the site. Lavergne wants to streamline that process. "What we're trying to build out is something where people can automatically publish stuff," he says. Staffers would still have veto power, but "then our producers are no longer formatting it and putting it in the system—they're just clicking yes. Or they're clicking yes, but putting like a block on it first, identifying that it's possibly offensive content."
That "offensive content" would still wind up on the site, just with a warning label. "That's the thing," Lavergne says. "We don't censor the way other publications [do]—or we don't judge the way other things do. Things just float through, and what happens happens." Is there anything Thought Catalog won't publish? "Illegal content, we definitely won't publish," he says. An easy solution would be "to have a very select submissions process. I just don't think that's as interesting as allowing everyone to have a voice. Differently tiered voices, but yeah—I'm still figuring it out."
This unusual publishing ethos can be empowering. Former staff writer Gaby Dunn was glad to be able to write freely about meds, mental health and bisexual visibility. It can also be frightening. When sex writer Ella Dawson contributed to the site earlier this year, with a piece about being catcalled at a McDonald's, she noticed the comments section was as unmoderated as the content. "I barely slept that night, I was so terrified," Dawson remembers. "It was my first experience facing the sexist backlash of the Internet, and my sense is that TC's mission to catalog every thought has created a particularly vicious comment culture."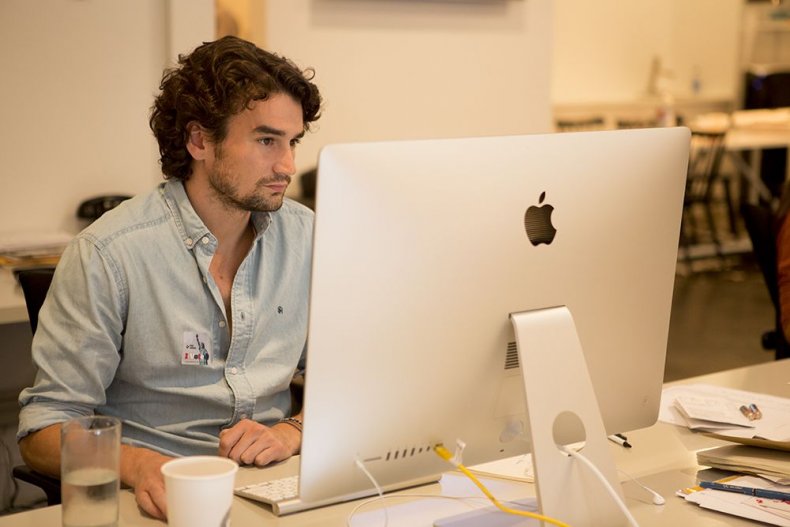 At brief glance, the submissions folder looks like any unkempt Gmail inbox (unread messages: 1,371). But those aren't drab email subjects—they're headlines. Juicy, salaciously clicky ones. When Lavergne pulls back the curtain and lets me peek inside, what's striking is how any of the random sampling of submissions looks like it could be on the front page. (To wit: "So This Is Love." "When I Didn't Have Him I Was Different." "The Day My Dad Asked Me If I Was Bulimic." "An Open Letter to Taylor Swift.") That's a testament to the site's indiscriminate, anything-goes criteria, sure. But it also speaks to how well would-be Thought Catalogers grasp its defining style.
"The message is to allow people the opportunity to have their thought," Varon says. "To have what they want to say and have a place to say it. And I think with that comes questionable content. At the same time, there's many things that have been productive from that. So I just think that we get a little bit of a bad rap sometimes, but we're all really trying to do something good.
"We're trying to do something good," Varon repeats. "I think that that's an important thing to remember."
It's Like Playing a Board Game
What happens happens, in Lavergne's words, but what happens when "all thinking" is deemed worthy is not always pleasant.
Take Gavin McInnes. McInnes, a former Thought Catalog writer and Fox News regular, was absent from January's anniversary party. In fact, the Canadian Vice Magazine co-founder says he is banned from Thought Catalog altogether, perhaps for life. McInnes had been a paid freelance contributor to the site for more than a year, penning headlines like "When Is It OK to Hit a Woman?" and "Having Kids Turns You Into a Complete Fag," when he wrote Thought Catalog's most infamous article to date.
One wouldn't need expertise in gender and sexuality issues to grasp why "Transphobia Is Perfectly Natural" proved contentious. In fewer than 800 purposefully crass words, McInnes described transgender people as "mentally ill gays," claimed they die "of drug overdoses and suicide" before the age of 40 and characterized sex reassignment surgery in unprintably lewd language. McInnes wrote it, he says via email, because he's "always attracted to 'Emperor's New Clothes'-type stories where everyone is accepting something absurd as fact without questioning it." The writer claims he was told he could make any argument, provided it was presented with "some degree of rigor." "Thought Catalog set out to be a site where all thoughts are valid," McInnes adds, "but we're dealing with coddled millennials here, and they simply aren't capable of diversity of opinion."
The piece prompted more bad press than any in Thought Catalog's history. Salon.com labeled it "vitriolic" and "disgusting." In a blog post on The Advocate's website, Parker Molloy wondered if it was "the most transphobic article ever." By the following week, more than 50 writers were lobbying Thought Catalog to remove their pieces from the site in light of hateful content. Outrage also centered around a strange, rambling post by Anthony Rogers about racial unrest in Ferguson, Missouri. Writing for Salon.com, Matt Saccaro publicly asked the site to remove more than 100 pieces carrying his byline. Parker Molloy made a similar request. "I didn't want my work to be in any way associated with what the site had begun to resemble," explains Molloy, a writer and transgender rights activist who previously called out bigoted Thought Catalog content in a piece published—where else?—on Thought Catalog.
But Molloy's pieces remain accessible, and Thought Catalog's response to the firestorm was pretty measured in general. Lavergne told Molloy he wasn't legally obligated to remove her work in an email response she describes as "slimy." The site placed the transphobia and Ferguson pieces behind a warning banner and stopped publishing their authors, but otherwise carried on as usual. The scandal contributed to a view of Thought Catalog as standardless and ridiculous, but it somehow doesn't seem to have hurt the bottom line. One ad client asked about the issue, according to Alex Magnin, but no one threatened to pull ads. (That's thanks in part to a system ensuring that direct clients' ads don't appear on "not ad-friendly" posts.) Magnin acknowledges now that McInnes' piece was hurtful. He says McInnes was brought on years ago, when "we just thought it was cool to have a Vice person associated with [Thought Catalog]," but became "more wackadoo" in his recent submissions. That reached a climax with the transphobia piece, which Magnin says sparked "some genuine feedback that's made us think hard about what's important to us."
But Varon insists there's value in publishing objectionable views. "I think that it's easy to view that in kind of a vacuum, like, 'Why would you publish something so hateful?'" Varon says. But "it opened something up. It's not like we provided this breeding ground for transphobic people. We provided this incredible space to see, This is how someone actually thinks." And if it does serve as a breeding ground for those views? "I think that those people would find it regardless," Varon argues. "The idea isn't to offend people just for sport. The idea is to really bring to light some of the ways that people think and—I don't know, it's a tough thing to swallow sometimes. But in our philosophy, that's really necessary to do."
The party line is that Thought Catalog is a platform, that what people choose to express on it is theirs to defend. "We have this idea of inclusion," Lavergne says, "that there's staff writers and some kid in Nebraska that can also articulate his opinion on a similar playing field." Lavergne is fond of likening his site to "platishers" (publisher–platform hybrids) like Kinja and Medium, where anyone can register an account and self-publish at will.
But that's not quite how Thought Catalog works. Yes, the publication is free of overarching ideological bent. But as Tim Herrera noted in a Washington Post account of August's drama, every outside contribution "must go through an in-house producer who crafts and posts the stories online." Herrera characterized the site's plan as "one that attempts to remove the accountability of publishing while still reaping the traffic such stories bring in." (Which is not inconsequential—that transphobia piece racked up four thousand comments, and nearly twice as many Facebook likes.) Thought Catalog fired back with a letter claiming Herrera wasn't an objective chronicler of the site's sins—he'd previously started a Tumblr called "Thought Catalog Haters" and sent out at least 20 tweets expressing "animosity" towards the site. (Herrera declined to comment for this piece.) And then Thought Catalog published a bizarre response titled "Actually, It's the Washington Post That's Bad," which by some tortured twist of logic blamed Woodward and Bernstein for Gamergate and seemed to be satire and—you see how tough it is to parse out the values of a site that prides itself on publishing anything from anybody?
And yet ideological open-endedness is frequently touted as Thought Catalog's finest virtue. "One of the nice things about Thought Catalog is if you hate someone's writing on the site, you can say 'I hate this' or 'This is fucked up' and they'll publish that, too," says author Rachel Kramer Bussel, who writes regularly about sex and dating for the site. Bussel gets paid $150 an article. Her essay collection, Sex and Cupcakes, was published with Thought Catalog Books in 2014. She likes that Thought Catalog is thriving. "Seems like they'll be around for a long time, and I don't always feel that way. I've written for a lot of sites that have closed within maybe a year or two."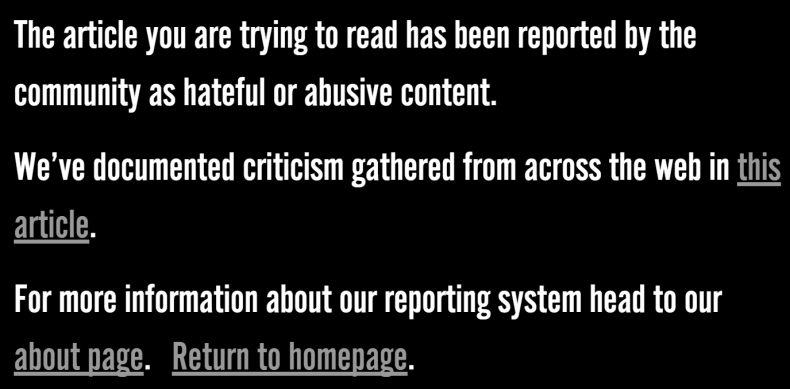 As for Gavin McInnes, who sparked the meltdown, consequences went beyond losing the freelance gig with Thought Catalog. He also lost his day job following a loosely organized "boycott" of Rooster, the ad company he'd co-founded in 2010. That's not to mention temporary bans from Fox News, comedy clubs, even Facebook. He'd been considered for a Bud Light ad campaign, plus a few other lucrative deals. All came to a halt. "It cost about a million dollars in lost revenue," he says, "but I'm rich."
McInnes is a tangle of contradictions when I contact him six months after the blow-up. He describes his own article as "remarkably crass" but claims to have no regrets. He curses me out when I ask him to reply to some questions over the weekend, then takes the time to write a lengthy paragraph describing his ordeal in the third person ("Here's how I would write it up if I were you"). "Sometimes I get mad at Chris [Lavergne], because he didn't man up," McInnes quotes himself telling an imaginary reporter visiting his new office in Brooklyn. "But we are living in strange times. These Social Justice Warriors harass employers and advertisers until it's cheaper just to make the problem go away. For all I know, he was looking at hundreds of thousands in lost ad revenue. It's very expensive to question the liberal orthodoxy these days." (Liberal orthodoxy or not, Parker Molloy points out that McInnes' claims are rejected by the American Medical Association, the World Health Organization and various other medical associations.)
McInnes is now writing a book about the experience called Hate Facts: Political Correctness and the War on Fun. He compares his ordeal to artist Spencer Sweeney being hit by a car. "All this did was set me back six months," McInnes writes. "It's like playing a board game. You land on a square that makes you go back four steps. Doesn't mean you're not still going to win."
The Grandfather of Thought Catalog
Some hours before the anniversary party, I meet up with Ryan O'Connell at a dimly lit bar on Elizabeth Street in Manhattan. In person O'Connell is animated and hilarious, punctuating his speech with bits and pieces of Internet slang ("lol," pronounced like "lawl," and "I was just JK-ing!"), as though he were transplanted straight from the digital page. "Why did you want to talk to me?" he asks as we sit down, though he was for years Thought Catalog's most prolific writer and has funnelled that success into a book deal, thousands of Twitter followers and a gig writing for the MTV series Awkward in Los Angeles, where he now lives.
When he first started submitting Thought Catalog posts in the fall of 2010, O'Connell was not so different from the site's typical contributor: a recent graduate disillusioned with dwindling professional opportunities but desperate for an audience and exposure. The nascent Thought Catalog provided both of those things, and it became O'Connell's digital home for musings like "How to Appear Cooler on Facebook Than You Really Are" and "How To Fall In Love With A Boy For The Very First Time." He'd been cycling through a string of unpaid media internships since graduating from The New School in the spring. "I was like an intern queen. You name it, I interned it," O'Connell laughs. The day before his 24th birthday, he landed what would have been his fifth internship—with the sex and dating website Nerve.com. "I went to orientation. And I was like, 'Oh my god. If I do this I'm going to fucking kill myself. I can't do another internship.'"
So he didn't. He tried out freelancing instead, sending his writing to sites like Jezebel and The Awl. Nothing was a particular fit for the free-verse, unabashedly confessional writing O'Connell wanted to do—except Thought Catalog, then less than a year old. "I had no idea that I could get paid to just write about my life," he tells me. "Hel-loo, who actually thinks that? Who's like, 'Anyways, when I graduate, I'm just going to do personal essays!'?" He adds, "I mean, now they might," but 2010 was before the First-Person Essays Industrial Complex made its mark on the viral web.
"When I started writing for them, this sounds so stupid, but there wasn't much conversation around millennials," O'Connell says. "This was before Girls. 2010. Millennials were just kind of happening. Literally! They'd just graduated college and were like, 'What the fuck is going on?'" In December of that year, he wrote what became a sort of sacred text for the burgeoning site and its developing focus: "How to be a 20-Something." The piece resonated. "It felt kind of like uncharted territory. There wasn't really a dialogue happening around this new generation of kids that were trying to make it. So I started writing about that stuff because it was what was interesting, like, 'God, all my friends and I are in such fucked-up places now, we all have intimacy issues, we all are having a hard time transitioning from college to the real world, quote-unquote. I just would love a space for us to commiserate and share stories so we feel less insane.' And that's kind of what Thought Catalog became for me."
O'Connell became one of the site's first full-time staffers in January of 2011, working out of his East Village apartment and spilling his guts daily for Thought Catalog's growing audience. What was the business model, I ask. Who was doing all the writing? "There was no model! I was doing all the writing." Nothing was off-limits. "I was writing things like 'What It Feels Like To Get F***ed in the Ass,' and no one had written about that," he recalls. "I was like, 'Babe, why's no one talking about how weird it feels to have anal sex?' And I'd Google and be like, 'Has anyone covered this? What a fucking missed opportunity!' That, to me, is interesting. And honey, I would have loved to have read that article when I was 17 and fucking my boyfriend ... Instead of being like, Aaahh! Scared shitless—literally.
"[Thought Catalog] was so fun because like I said, no one was talking about these kinds of mundane, everyday thoughts and observations," he goes on. That's mostly true: BuzzFeed was then still a relatively obscure "viral laboratory." Fast-emerging content farms like ViralNova and Elite Daily were no more than traffic-rich twinkles in their founders' eyes. "It was slim pickings, honey. It was like Sunset Strip in the 1940s, know what I mean?" O'Connell says. "It was a very exciting time to be 24 years old and doing what you love to do and being able to write pieces that people could kind of relate to. And also, Thought Catalog hadn't gotten a bad reputation because no one knew what to make of us yet."
That changed quickly. Today O'Connell refers to his time at the site with a strange mix of fondness and revulsion. Well, the fondness is mostly reserved for the close bonds between the early employees. Steph Georgopulos is "a fucking queen." She and Brandon Gorrell, the site's co-publisher, became "my best friends," along with Lavergne. "I went to Provincetown a few times with Chris. We'd go on vacation together. It felt like a fucked-up family." The bile is for the blogging world more broadly: the outrage, the think pieces, the drama. "It's so cyclical," he says. "The outrage cycle, the harvesting of someone, the crucifying, and then everyone eats their limbs and leaves them for dead and moves on to the next thing. It's fucked-up! Homie, don't play that game. That's not my journey.
"For someone who worked for the Internet," O'Connell continues, "I never really understood Internet culture and thought everything there was really ugly and weird and thought everyone there was a fucking psycho. And you know, the New York media culture of going to Gawker parties and having to meet people who talk shit about you and having people be, like, arbiters of taste—people whose whole brand is to tear everyone down. That's so fucking bleak to me."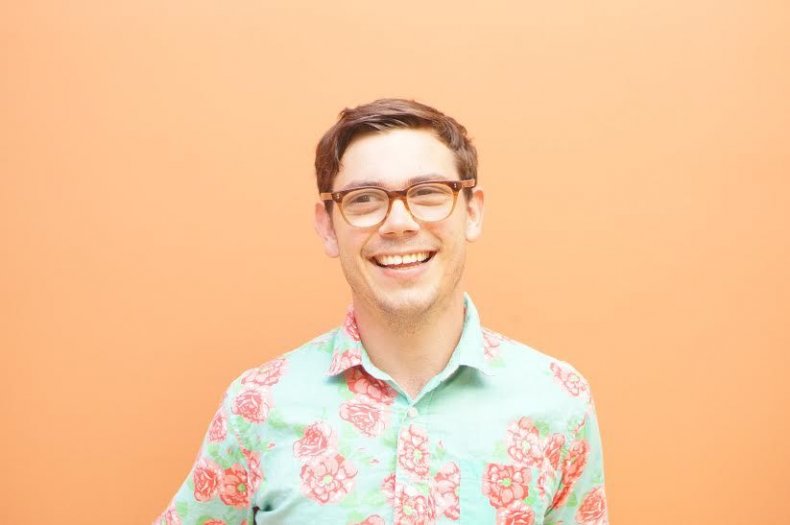 But oversharing on the Internet can yield strange rewards. Ask any YouTuber with half a million followers and a book deal. By early 2013, Thought Catalog had made O'Connell's career. But it wasn't going to be his career. The work was exhausting. He'd been baring his soul under Thought Catalog's banner for two straight years. "I just felt like I had nothing left to say. I felt like I was prostituting my personal life for hits, which made me feel like shit. I felt like I was always selling myself out—which is fine to do when you're 24, 25, whatever. But then you just start to value your private life. And, spoiler: You become less interested in yourself. I didn't give a shit about myself anymore." He adds, "The difference between 24 and 28 is fucking huge. It's nuts! You just kind of get it together. You have boundaries, honey."
Which, naturally, meant less grist for the blog mill. O'Connell stopped working for Thought Catalog full-time and spent some months freelancing. He'd always wanted to try writing for television. When MTV offered him a job writing for the teen show Awkward, he snatched it up and moved to the west coast that July. TV money is good, he says—Thought Catalog paid "pretty bare-bones"—but the lifestyle's better. His personal life has settled down. He recently completed a memoir, titled I'm Special, and eventually plans to buy a house in Los Angeles. These days the erstwhile blogger refers to "the Internet" like it's a cancer from his past, a thing he has escaped. "The Internet is such a dark place, you could not pay me to go back there. I'm literally like, honey, I am gone, baby, gone."
But he hasn't abandoned Thought Catalog altogether. He still writes on the rare occasion. A recent contribution, published at the beginning of April, is like a blissed-out follow-up to his earliest pieces. It's called "The Twenties We All Deserve."
For O'Connell, one Internet year feels like a decade in normal years. "It feels like I was an Internet celeb like five thousand years ago," he says. "So to the new Thought Catalog writers who are 24, I'm like: 'God bless! Have fun.' I feel like their grandfather. I feel like the grandfather of Thought Catalog. I feel like I'm literally watching these 24-year-olds who are like, 'Mom!' Being like, 'Oh, kids. Oh, you kids. I was you once, four years ago.'"
The Most Fascinating Unraveling
So: Is Thought Catalog really, as The Washington Post labeled it, "one of the Internet's most reviled sites"?
Maybe so in the high school hallways of the New York media world. "We've provided Gawker with a lot of content," jokes Varon about the Manhattan gossip blog, which has published more than a dozen items on Thought Catalog (sample headline: "Insufferable Article Written"). "I think Thought Catalog is maybe confusing to people. Why would we publish this thing? It sometimes doesn't make sense, I think. I feel like a lot of times on the Internet when something doesn't make sense, people just tend to hate it."
O'Connell is more blunt. "People totally fucking hate us. It's insane. New York media never wanted anything to do with me."
Add to that a roster of former staffers who make no secret of their disillusionment with the site. Like Parker Molloy, who waited until this spring before receiving income she was promised for a Thought Catalog eBook published in early 2014. Or former staffer Gaby Dunn, who left the site in 2013 both because she wanted a job that offered health insurance and because of Thought Catalog's direction. ("I was getting nervous about the content being published," she says in an email. "I felt a lot of it was anti-feminist and transphobic.") Tao Lin, who still contributes every six months or so, says he too has noticed a change in editorial focus. More listicles, for instance. "The main thing I notice is there's a lot more titles with numbers in it," he says. "It's always a weird number. It's not 10 or 20—it's like 23 or something."
Last summer's controversies do little to assuage concerns about Thought Catalog's content. "It's become harder to defend," says Dunn, now a comedian and writer/actor for BuzzFeed Motion Pictures. "I think the negativity used to be more centered on how earnest the site was, which I was totally behind. I love sincerity. But then it shifted to be more about the degrading content, which is a bummer." O'Connell, who's careful not to trash-talk anyone at the site, describes Gavin McInnes as "literally some guy desperate to be relevant and just screaming from a soapbox like, 'Ma ma ma.' He's disgusting." Dunn adds, "There's some misguided leadership over there, and eventually as a writer you grow out of it. I don't think TC knows what it wants to be, even now."
But outside of the bubble, these blow-ups go unnoticed. Or unnoticed enough not to interfere with the flow of submissions—young writers still jump at the chance to have their byline appear on the site. For Ella Dawson, who'd been reading Thought Catalog since sophomore year of college, seeing her work on the homepage was "the craziest high"; she was at work when her first piece went live, and her face turned so red her boss asked what was up. Others describe similar experiences. "I think it's very enticing for college students to see it all over Facebook and Twitter and say, 'Oh wow, maybe my article could be that popular,'" says Hannah Orenstein, an NYU student who contributed more than a dozen Thought Catalog posts in 2014. The transphobia piece was "hateful," Orenstein says, but no reason to condemn the site as a whole. "Every publication makes missteps."
In this way, Thought Catalog is a little like Lavergne's favored platishers: It depends not on a stable of recognized editors to keep it going but on the lifeblood of thousands of semi-anonymous contributors who keep tapping the "Submit" button. Lavergne isn't sure what the future of Thought Catalog looks like. But maybe that's the point. He sees it as a blank canvass that reflects the thoughts and views of whoever writes for it. "The goal," he says, "is empowering people on their own terms."
He has side projects, like Shop Catalog and a developing quote archive called Quote Catalog. In recent months he's been especially focused on the books division. But that's not the moneymaker— "we're lucky if we even break even in the books program"—and Thought Catalog will probably always be the flagship site. Lavergne's long-term idea is to make the process so open that you can see pieces as they're submitted. He compares it to Wikipedia, "because everything can happen there, but they still have figured out a way to moderate and record everything that happens," he says. "You can go back there and it's the most fascinating unraveling of a dialogue you'll ever see. That's the hope here. I just don't know how to budget for it and how to technically pull it off."
Lavergne's plan to boost the "openness" of the platform, as he's fond of calling it, could also mean more hateful content slipping through the cracks. I asked the entrepreneur twice during our interview if he regrets publishing "Transphobia Is Perfectly Natural." First he dodged the question, launching into a lengthy explanation of new media and "the reasons why we do what we do in the first place." But then I asked again. And this time he gave an answer.
He said, "Then I'd have to regret the whole publication."