Thoughts and Prayers Will Stop Mass Shooting 'Evil,' Says Florida State Senator
A Florida state senator said that "thoughts and prayers" are the only thing that will stop mass shootings, before the legislature voted down part of a bill to ban assault weapons in the wake of last month's mass shooting at a Florida high school.
Florida instead voted for a measure to arm teachers as part of Saturday's vote on the Marjory Stoneman Douglas High School Public Safety Act, named after the school where 17 people were killed in a massacre February 14.
"When we say 'thoughts and prayers,' it's frowned upon," said Republican state Senator Kelli Stargel during the vote debate Saturday. "And I take real offense at that because thoughts and prayers are really the only thing that's gonna stop the evil from within the individual who is taking up their arms to do this kind of a massacre."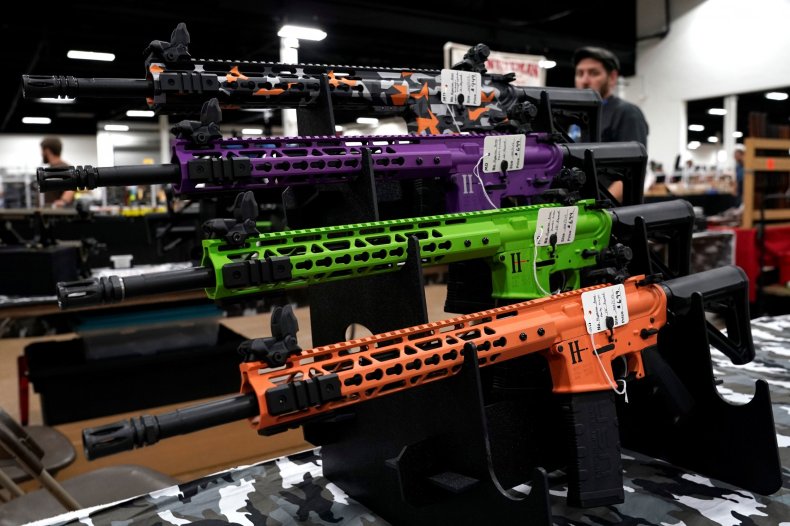 Florida was one of several states mulling a ban on selling assault weapons like the AR-15 used in the shooting.
"It's not the weapon, it's the evil from within," said Stargel. "If I thought for one moment that if we banned assault weapons then all of these tragedies would end, you would have me, I would be with you."
She likened banning assault weapons to banning "fertilizer, which is what they used in the Oklahoma bombing" or pressure cookers like those used in the 2013 Boston Marathon bombing.
Read more: Where do AK-47s come from? Florida, thanks to Russia sanctions
Florida lawmakers voted 20-17 against the amendment to the bill that would ban assault weapons. The bill is on track to pass the state's Senate Monday and will then face a vote in Florida's House.
A moment of "silence and reflection" for the Parkland victims was held after the vote by proclamation of Florida's Republican Governor Rick Scott.
During the debate, however, Stargel also indicated that thoughts and prayers may not be enough to stop mass shootings and said that she supports raising the age to buy assault weapons from 18 to 21 so that the purchasers have "a little more maturity in their life." She also supports mental health programs that could catch mass shooters early and "try to change the trajectory of their life."
The National Rifle Association opposes provisions in the bill raising the age for assault weapon purchases and a three-day waiting period after purchases on all guns.
Many students from Marjory Stoneman Douglas have argued that thoughts and prayers from politicians are not enough in the wake of the shooting and have been pushing for an assault weapons ban. The students are organizing a "March for Our Lives" event in Washington, D.C. on March 24.
The high school's junior class president Jaclyn Corin responded to the Florida vote and moment of silence on Twitter.
"A MOMENT OF SILENCE WILL NOT SAVE THE LIVES OF INNOCENT AMERICANS," she wrote. The vote, she said, "breaks my heart, but we will NOT let this ruin our movement."