The Thousand And One Nights at Paris's Institut du Monde Arabe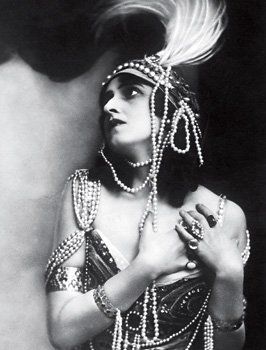 All lush whimsy, the fabulous tales of The Thousand and One Nights count among our most universal delights. Flying carpets and secret caves, plush palaces and rosewater sweets, sea monsters and surly genies, the heroine narrator Scheherazade has cast her spell on caliphs and ciphers, grownups and children, over more than a thousand years. And yet the story of how the tales came to be—and be loved, the world over—is nearly as wild and mysterious as the adventures themselves. Just imagine, some of its most famous legends—plucky Aladdin, seafaring Sindbad—are glorified interlopers, recruited to sate Western demand for more stories, more nights. Les Mille et Une Nuits, a dreamy new exposition in Paris at the Institut du Monde Arabe, tells the tale of the tales, through April 28.
On its 25th anniversary, the Left Bank's emblematic Arab culture hub—a modern marvel with views across the Seine to Notre Dame—is a fitting venue for a tribute to this unique classic, a bridge between East and West for centuries. The exhibit teases out that enduring conversation in 350 sundry pieces, an Ali Baba's cave of artifacts from 62 museums in 16 countries, including many rare manuscripts. Relics spanning the millennial stories' full breadth bring them to life: chain-mail armor from 15th-century Egypt, a kingfisher-feather tiara from Qing Dynasty China, ancient oil lamps (genie not included). Modern Western odes highlight their impact in art, song, film, literature, and dance, from Belgian surrealist René Magritte to Popeye the Sailor. A dim, starry story lounge features (French and Arabic) listening posts.
The show is a valiant effort to capture a masterpiece that belongs to all and none. The Nights were penned by many hands, and the first remain anonymous. In the time-honored frame story, the spiteful Shahryar, a Sassanid Persian king who lived in the lands of India and China, jilted by his queen, vows to take a virgin bride every night only to kill her in the morning. But the clever storyteller Scheherazade delays her fate with "astonishing and surprising" cliffhangers, keeping her captor rapt with outlandish, funny, lascivious, or tender epics, night after night until, finally, he capitulates.
Over centuries, storytellers and scribes reworked Scheherazade's repertoire, adding tales, tweaking for new audiences. The Nights originate in Indian and Persian folktales, but the first known manuscripts were disseminated in Arabic. The oldest fragment ever found dates to ninth-century Baghdad, a tawny four-page excerpt on loan here from the University of Chicago's Oriental Institute. The expo notes it already gleans from its adoptive Iraq.
Scholars know the Nights thrived in the ensuing centuries. But remnants are scarce, likely due to their poor standing in Arab intellectual circles at the time—too trashy and popular to be taken seriously. The next known trace is a 15th-century Syrian manuscript, preserved in Paris, with 35 tales—the tomes French orientalist Antoine Galland used in 1701 to bring the Nights to the West.
Galland had learned Turkish, Persian, and Arabic as an ambassador's aide in Istanbul. His translated stories won instant acclaim and were translated in turn across Europe, captivating an elite who devoured them in their parlors, as families had for centuries in Arabic. Galland's Syrian manuscript soon ran dry, but he added Sindbad's thrilling voyages and sought out more stories. He even had a young Syrian he met in Paris—a Christian from Aleppo named Hanna Diyab—recount tales he knew. From those, Galland himself penned Aladdin and Ali Baba and the Forty Thieves. His 12 volumes between 1704 and 1717 comprised 70 tales broken into 281 nights.
That disparity with the title tantalized others to seek more nights. Some cheated, crafting persuasive Arabic forgeries, some of which insinuated fables into the canon (for good) before being exposed. While Galland tempered his manuscripts' naughty bits, some later translators played them up. Sir Richard Francis Burton titillated the Victorians; J.C. Mardrus revamped the Nights in 1899 to Belle Èpoque tastes, with hetero- and homo-erotic scenes, firing imaginations in Paris and beyond.
Children's adaptations date to the mid-19th century, kindling youthful dreams about Baghdad, Damascus, and Cairo, major settings for what are largely urban fairy tales. Meanwhile, Western fervor kindled new Eastern interest, as Calcutta and Cairo produced essential 19th-century Arabic editions.
Les Mille et Une Nuits features odes like Russian composer Nikolai Rimsky-Korsakov's Scheherazade (1888), later claimed by ballet, and her portraits by René Magritte and Pablo Picasso. It projects Georges Méliès's magical silent-film tales (1905), Hollywood flying carpets in The Thief of Baghdad (1924), and Pier Paolo Pasolini's carnal 1974 take. "All of the arts ... have given in to the passion of the [Nights]," writes the Institut du Monde Arabe's Mona Khazindar. "From theater to fashion, music to cinema, painting to opera, photography to literature, eliciting more images, we're tempted to think, than any other oeuvre of the mind." And there's always plenty more to dream about. Scheherazade had it covered.