Thousands Flee Wildfires As California Clashes With Federal Government Over Firefighting Debt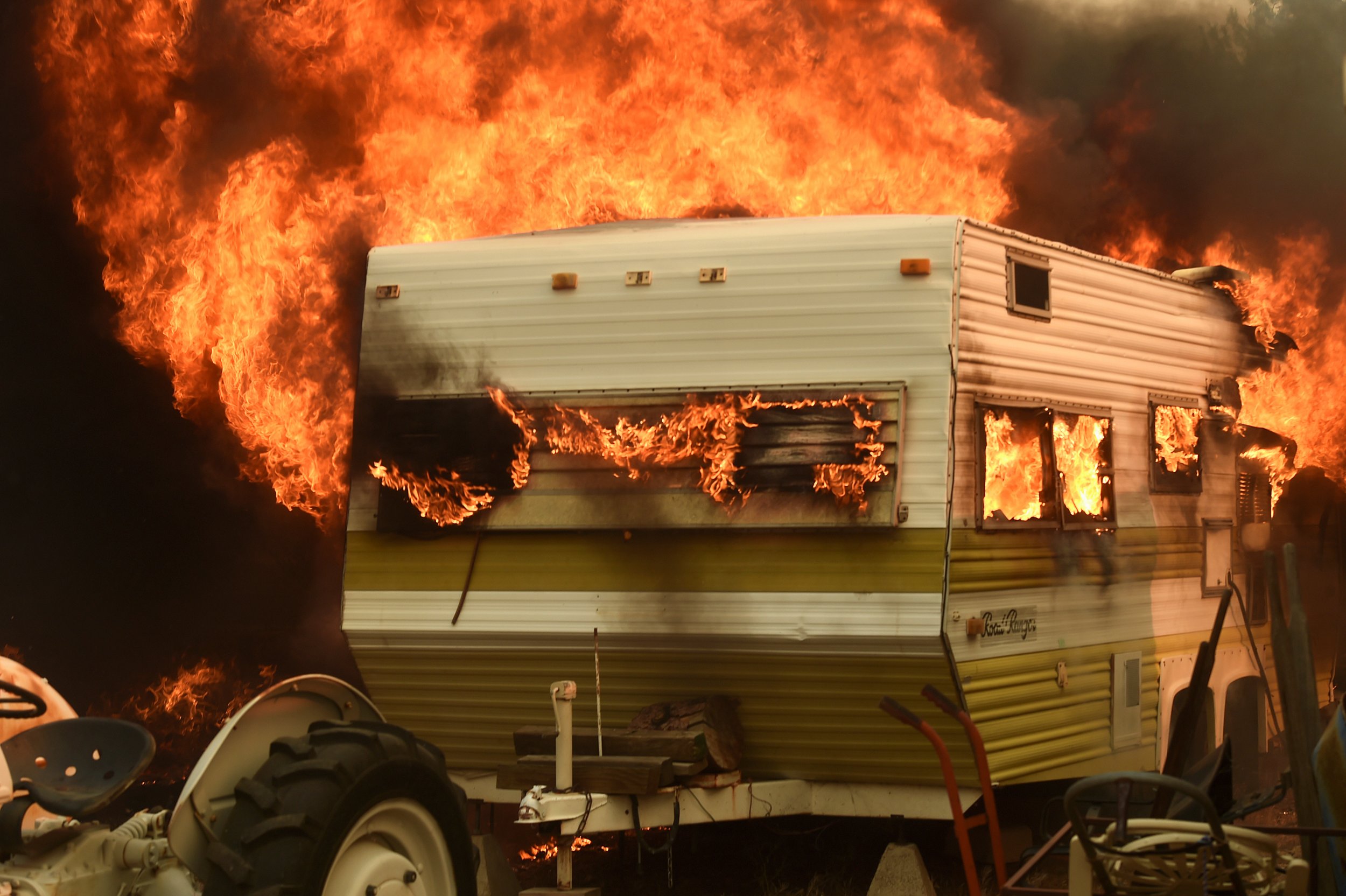 "Aggressive" wildfires in the foothills of Yosemite National Park have forced thousands to flee their homes; the inferno coming as the state alleges the federal government has not settled an $18 million firefighting bill from 2016.
The fires have prompted California governor Jerry Brown to issue a state of emergency in Mariposa County, with NPR reporting at least 4,000 people had been evacuated because of the blaze.
On its website, the California Department of Forestry and Fire Protection wrote: "Today, firefighters experienced extreme and aggressive fire behavior… The fire encroaches on culturally and historically sensitive areas."
"Firefighters on the ground as well as aircraft are actively working to contain and suppress the fire. We ask for the public to heed all evacuation orders and warnings," the statement added.
Just weeks ago, the director of the California Office of Emergency Services sent a letter to the head of the U.S. Forest Service requesting the federal government pay the $18 million bill.
"The USFS has blatantly ignored its financial responsibility to the men and women of California who have risked their lives fighting fires to protect federal land... This is appalling and absurd," the letter, seen by ABC7 on July 10, states.
The letter also suggests that unless the federal government settles the bill, there is no guarantee California state firefighters will be able to tackle blazes on federal property in the future.
But the Forest Service claims it has paid $14 million of the $18 million bill, and is negotiating with the California Office of Emergency Services over the outstanding $4 million, ABC7 reported.
This year, almost twice the amount of land has been burned by wildfires as during the same period in 2016, with drought followed by heavy rains reportedly contributing to the issue in California.