Thousand Oaks, California, Shooting Latest Update: Everything We Know About Borderline Bar & Grill Tragedy
A man with a firearm went into the Borderline Bar & Grill in Thousand Oaks, California, on Wednesday night and began to open fire, killing at least 12 people.
While an investigation is still being conducted and there are questions that can't be answered yet, Ventura County Sheriff Geoff Dean has conducted multiple press conferences since the shooting. Updates included the number of victims, the firearm that was used and the suspect found at the scene.
What Happened at Thousand Oaks?
At around 11:20 p.m. PST, emergency dispatchers received multiple calls reporting that shots were fired at the Borderline Bar & Grill, a Western-style bar. Officers arrived on the scene three minutes after the calls were placed, Dean said at a press conference.
A California highway patrol officer and Sergeant Ron Helus, 54, a sergeant in the Ventura County Sheriff's Office, entered the bar after they heard shots being fired. Additional officers arrived and also went inside, where they found 11 victims who'd been fatally shot. The suspect was found dead inside an office. Multiple victims were transported to a hospital to be treated for injuries.
Between 10 and 12 additional victims fled the scene and went to a hospital, according to Dean. Some of the injuries people suffered came from jumping out of broken windows to get out of the building.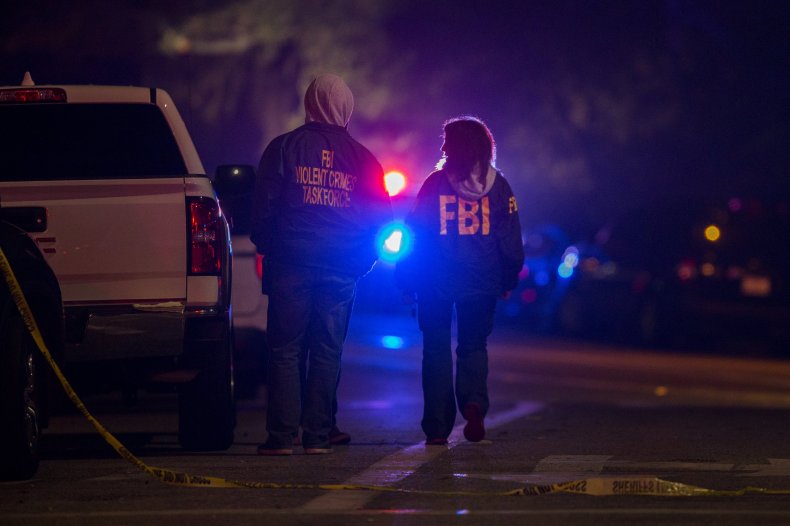 "Unfortunately, our young people or people at nightclubs have learned that this may happen and they think about that," Dean said. "Fortunately, it probably saved a lot of lives that they fled the scene so rapidly."
Dean said it appears the suspect approached the bar, shot the security guard who was standing outside, shot employees and then continued firing. After the shooting, parents told Dean that off-duty officers, who were inside the bar at the time the shots were fired, stood in front of their children to shield them from the gunfire.
Who Are the Thousand Oaks Victims?
Dean has not disclosed the names of the victims because, he said during a press conference, officers are still working to identify the deceased and notify family members. However, he did confirm that Helus, who was shot multiple times after he walked in the door, died from his wounds.
Helus was employed at the Ventura County Sheriff's Office for 29 years and leaves behind a wife and a son. His body will be transported via motorcade from the hospital to the Ventura County Medical Examiner's Office. At 10 a.m. PST, a procession will take place in honor of the sergeant.
"He went in there to save people and made the ultimate sacrifice," Dean said.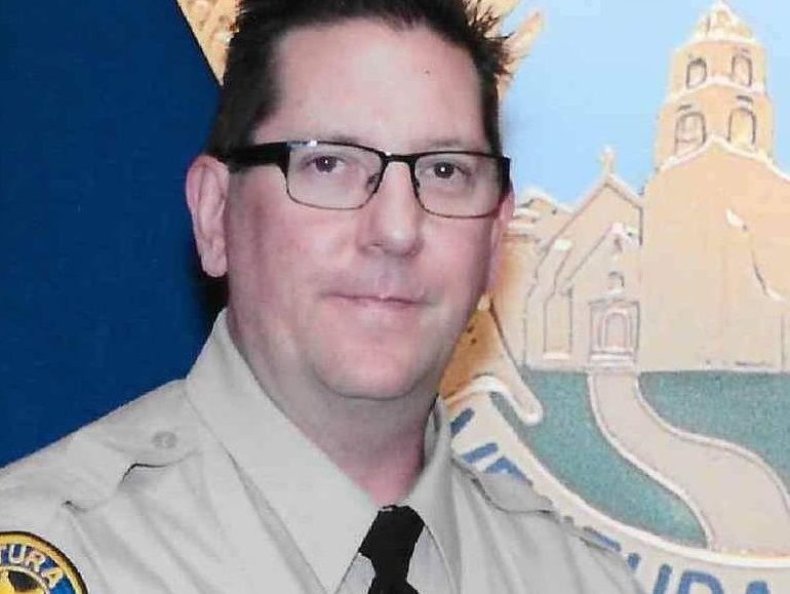 Before entering the building, Helus was on the phone with his wife and told her, "Hey, I gotta go handle a call. I love you. I'll talk to you later."
In respect for the victims, President Donald Trump issued a proclamation saying that flags would be flown at half-staff on Thursday until sunset on November 10.
"They're all young. This shouldn't have happened. It was just some lowlife taking lives that shouldn't have been taken," witness Tim Hedge told KABC. "They were just young people, 18, 19, 20, having a great time. This maniac just came in and started shooting people for no reason at all. They're kids, just kids, I'm so sorry."
Who Is the Thousand Oaks Shooting Suspect?
Dean identified the suspect as 28-year-old Ian David Long, a Marine Corps veteran. Dean said the sheriff's department had multiple encounters with Long, including minor traffic violations, battery at a local bar and a disturbance at his home. Deputies are going to seek a search warrant for Long's home, according to Dean.
"We have no idea what the motive was at this point," Dean told reporters.
The Marine Corps extended its condolences to the families of the victims. It said Long had attained the rank of corporal and served from August 4, 2008, until March 2, 2013.
What Firearm Was Used in the Thousand Oaks Shooting?
Dean told reporters that officers believe only one handgun, a .45-caliber Glock 21, was used in the shooting. In California, the gun can legally have 10 rounds in the magazine and one additional round in the chamber. However, Dean said the firearm had an extended magazine, which extends the number of rounds to over 20.
Dean said that Long purchased the firearm legally and that the Bureau of Alcohol, Tobacco, Firearms and Explosives is investigating where and how he purchased the firearm.
Thousand Oaks, California, Shooting Latest Update: Everything We Know About Borderline Bar & Grill Tragedy | U.S.