Thousand Oaks Shooting Update: What We Know About Suspect Ian Long, New Video From Inside Bar, Facebook Posts
Thirteen people, including the gunman, were dead after the shooter opened fire at the Borderline Bar & Grill in Thousand Oaks, California, on Wednesday night. The crowded bar had more than 100 patrons at the time, as it was hosting its weekly "college night."
Here is everything we know about the mass shooting: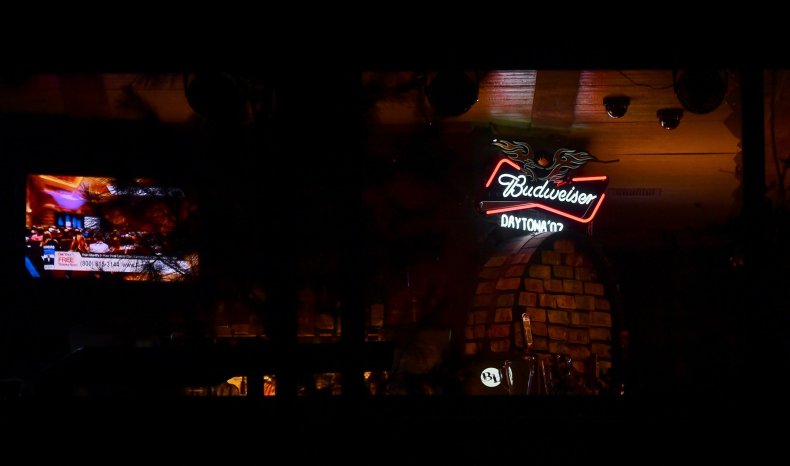 Who Was the Shooter at Thousand Oaks? Former Marine Accused of Sexual Assault by Former Coach
Police identified the gunman as 28-year-old Ian David Long, who killed 12 people, including a sheriff's sergeant. Authorities said the Marine veteran fired a Glock .45-caliber handgun without speaking as bar patrons line-danced around 11 p.m. PT on Wednesday.
The gunman was also accused of sexually assaulting his high school track coach. In an interview with KCAL, Dominique Colell claimed Long assaulted her during his senior year of high school. Colell said she did not report the groping after being encouraged by other coaches to accept his apology so as to not ruin his career with the Marines.
"There are hundreds of thousands of people with PTSD," said Colell. "They don't go around shooting people. This kid was mentally disturbed in high school. There were signs and the administration knew it."
Long reportedly made Facebook posts around the time of the shooting, CNN reported.
"I hope people call me insane… [laughing emojis]...wouldn't that just be a big ball of irony? Yeah I'm insane, but the only thing you people do after these shootings is 'hopes and prayers'... or 'keep you in my thoughts'… every time… and wonder why these keep happening…" the post, which was believed to have been written by Long, said.
Long shot a security guard and a woman working at the counter when he first entered the bar, CNN reported. He was later found dead inside the bar, possibly from a self-inflicted wound. No motive has been found for the shooting.
Defense Department records revealed that Long had served in the Marines for close to five years as a military machine gunner. He was deployed to Afghanistan from November 2010 to June 2011.
In a statement Thursday, the Marine Corps extended its "deepest condolences to the families of the victims in this senseless tragedy."
In April, police responded to a disturbance at his home in Thousand Oaks. A mental health specialist determined Long might have been suffering from post-traumatic stress disorder but did not to detain him on a psychiatric hold.
Thousand Oaks Shooting Video From Inside Bar
Eerie video from inside the bar during the shooting was shared on Instagram on Thursday. The Thousand Oaks bar shooting video showed an empty dance floor as shoots rang out in the background. The person holding the phone capturing the video ran out of the bar during a lull in the shooting.
Thousand Oaks Bar Shooting Victims Identified
Not all the victims have been identified. A number of survivors from the Las Vegas shooting were at the Borderline Bar & Grill at the time of the shooting. Among those killed was Ventura County Sheriff's Sergeant Ron Helus, who was among the first to respond to the shooting.
Other victims were identified as Noel Sparks, Dan Manrique, Justin Meek, Cody Coffman, Alaina Housley and Vegas shooting survivor Telemachus Orfanos.