Thousands of Afghan Refugees Who Fled the Taliban Are Being Forcibly Deported From Turkey, Human Rights Group Says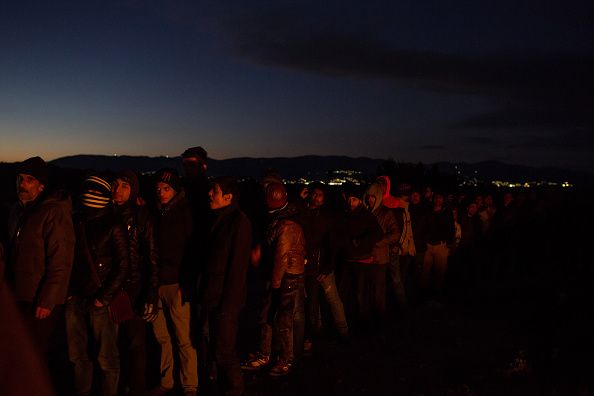 Thousands of Afghan refugees who fled the Taliban's brutality for the safety of Turkey have been repatriated since the beginning of the month, and thousands more are at risk of being forcibly deported, according to human rights group Amnesty International.
Since Afghanistan and Turkey signed a repatriation agreement at the beginning of April, an estimated 7,100 Afghans have been rounded up in Turkey and deported home, Amnesty says. This estimate is based on numbers reported by Turkish officials and the Turkish media. Now Amnesty says thousands more are at risk of being sent back to an exceptionally dangerous situation.
"Asylum seekers who are forcibly returned to Afghanistan face grave danger. This isn't conjecture, it's well-documented fact," Daniel Balson, Amnesty International's advocacy director for Europe and Central Asia, told Newsweek.
"Afghanistan is in the grip of a widespread and volatile conflict and lacks the capacity to provide safety and security for returnees," he continued. "Amnesty clearly documented cases of individuals who were forcibly returned to Afghanistan and subsequently tortured and killed by armed groups. We believe returnees from Turkey risk the same fate."
Turkish officials told Amnesty International that the deportations are voluntary, but the rights group says it's likely the refugees are being coerced into signing documents they don't understand that authorize their repatriation.
"In telephone interviews with detainees in the Düziçi container camp in southern Turkey, where at least 2,000 Afghans are believed to be held, Amnesty International heard how detainees have been pressured to sign documents written in Turkish, which they are unable to understand," the organization said in a statement.
"These could be 'voluntary repatriation forms,' which the Turkish authorities have previously used in coercive circumstances with Syrian and other refugees. While some families have reportedly been allowed to seek asylum and then released, potentially thousands of people—mainly men—are at imminent risk of being forced back to Afghanistan," the statement said.
The organization says it believes that around 2,000 Afghans are being held in Düziçi and hundreds more are likely being held in a detention center in the Erzurum province in eastern Turkey.
"The legal basis for these detentions is unclear. Given the fact that thousands of people appear to have been apprehended and detained in a short amount of time, there is a high risk that the detention of these Afghans is arbitrary and unlawful," Amnesty's statement continues.
Turkey has taken in the highest number of refugees of any country in the world, the World Economic Forum reports. Much attention has been given to the over 3 million Syrian refugees who have arrived in Turkey since 2011, but almost 150,000 Afghans have also sought refuge in the country, the country's Ministry of Interior said.
According to a European Union report, a lack of opportunities in Turkey has led many Afghan refugees to flee the country for European Union member states in recent years. Nevertheless, the Turkish government claims that many Afghans have been living illegally in the country.
Thousands of Afghan Refugees Who Fled the Taliban Are Being Forcibly Deported From Turkey, Human Rights Group Says | World