Thousands of Americans are Crossing the Border Into Mexico Every Year to Get Affordable Medical Treatment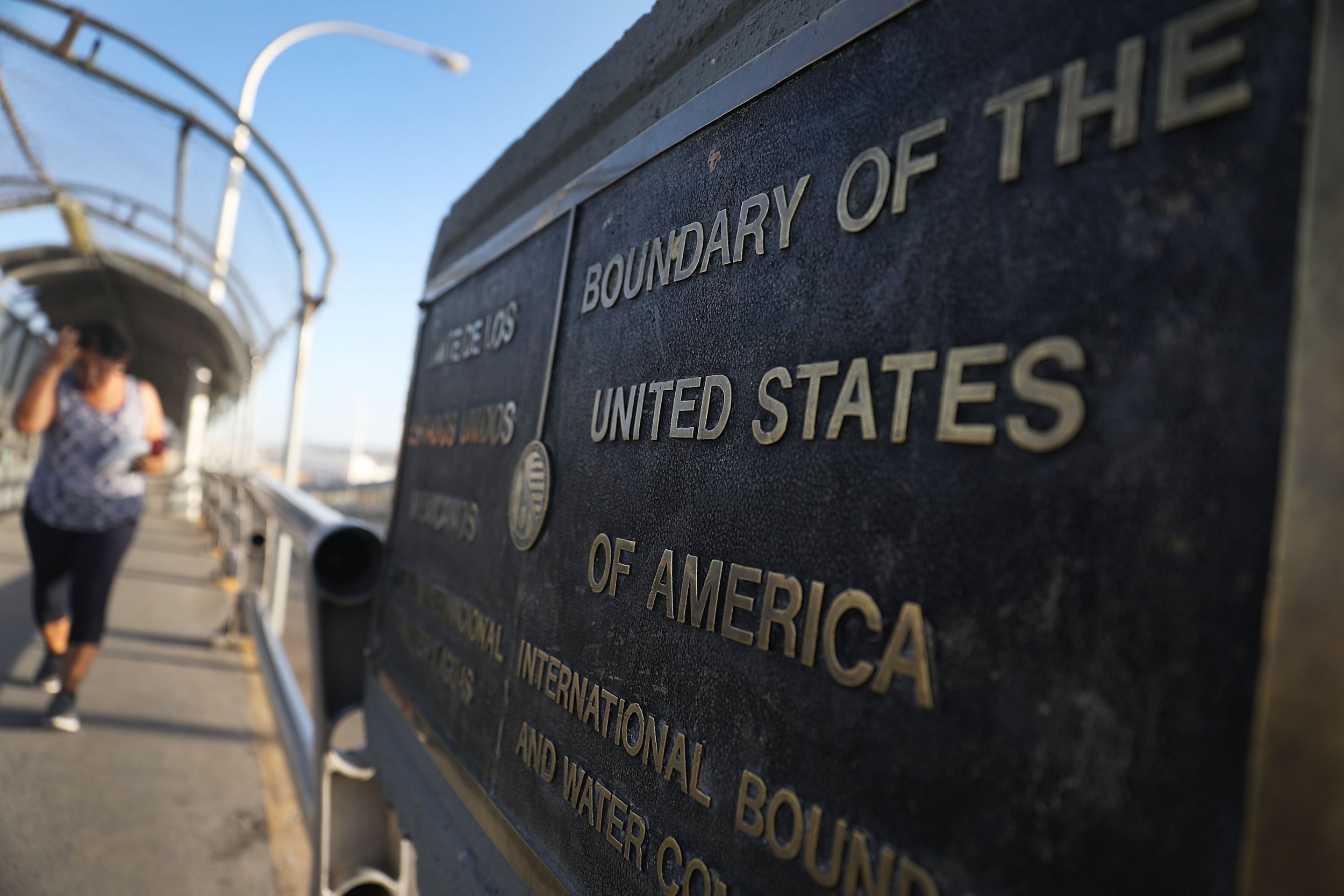 Hundreds of thousands of Americans are crossing the border into Mexico each year to receive a wide range of treatments, including medical services, dental care and cosmetic surgery, experts in what has become known as "medical tourism" say.
According to Josef Woodman, the CEO of Patients Beyond Borders, an organization advocating for medical travel, as many as 800,000 to 1 million American citizens make the trip from the U.S. to Mexico for affordable treatment each year.
That number, Woodman said, is a "conservative estimate" and excludes non-citizens and undocumented immigrants, of which he claims there are thousands who also make the trip to Mexico each year for treatment. The true number of Americans who travel south for treatment is difficult to estimate, he said, as medical travel is typically a private affair.
Woodman said he himself chooses to receive care south of the border to save costs, with the CEO recently traveling to Cancun to get dental care that he had "long since neglected."
A treatment plan he estimated would cost $15,900 in the U.S. ended up costing Woodman $4,010 in Mexico.
"So, I saved about $10,000," he said. "And that is not unusual. You can save a lot of money."
According to Patients Beyond Borders' estimates, The savings can be as high as 40 to 70 percent.
"Typically it's closer to 70 percent," Woodman explained. "Especially when you're going for complex treatment."
"That's why so many Americans go down there, even after the Affordable Care Act, Obamacare," he said. "Insurance companies have just figured out all these workarounds where, yes you're insured, but you're actually under-insured and you don't realize it until something bad happens."
According to Woodman, roughly 75 percent of those traveling to Mexico for treatment are making the journey across the border for dental or cosmetic care, with around 60 percent receiving dental care, while another 15 percent travel for cosmetic surgery.
The remainder, he says, mainly travel for orthopedics, bariatrics (weight loss procedures), optometry, IVF and other services.
Addressing potential safty concerns, Woodman said that while there are potential risks with receiving treatment outisde of the U.S., Mexico is increasingly gaining international recognition for improving its medical facilities, many of which are "world class".
In 2006, Mexico had no Joint Commission International-accredited facilities, his organization states on its website. By 2018, the country had amassed eight such facilities, according to the organization, referring to the JCI's "gold standard" approval system for global healthcare.
"Many hospitals in Mexico enjoy affiliation with major educational institutions," Patients Beyond Borders states on its website. "Hospital San Jose Tec de Monterrey, for example, is sponsored by the internationally recognized Tecnológico de Monterrey, a premiere educational institution that boasts more than 18,000 full-time students and operates 32 campuses across Mexico."
Still, Woodman said it is important for Americans traveling for treatment to "do their homework" before receiving any kind of care outside of the U.S.
"There's always potential risk," he said. "If you don't do your homework, your risks of traveling for care are probably higher. In many countries the oversight isn't as high and you don't have the same referral network."
Medical experts have also warned about the potential risks of receiving care outside the U.S., with the World Medical Association asserting in a statement on medical tourism that a "medical tourist is in a more fragile and vulnerable situation than that of a patient in his or her home country."
The WMA also said that patients should be aware of any "potential risks of combining surgical procedures with long flights and vacation activities" before receiving treatment abroad.
Ultimately, Woodman said, the "primary keys to success are, one, patients doing rigorous research," including looking into whether clinics are accredited and looking up patient reviews, as well as "pursuing quality over price."
"Too many patients 'price-shop' and wind up in sketchy, predatory facilities," he said. "It's better to save 5-10 percent less, get quality work done and still come out way ahead."
However, Woodman maintained that "more and more clinics are becoming available and becoming better and more sophisticated and there's less and less risk."
It is also important to note that Americans traveling to Mexico for medical treatment use private hospitals and private clinics and therefore are not having a taxing impact on national healthcare systems.
According to the Medical Tourism Corporation, a Dallas-based company that helps hundreds of people in the U.S. and Canada travel to Mexico for low-cost treatment each year, private hospitals and clinics in Mexico have been "growing by double-digit after years of stunted growth" in part due to a "big increase in demand from medical tourists who travel south for affordable treatment."
However, "an increasing number of Mexican middle class opting for private healthcare and a growing health-insured population" have also been driving factors behind the boom.
"The development of medical tourism in Mexico has reinforced patient confidence in Mexican hospitals, and many of them get large numbers of foreign patients," the Medical Tourism Corporation states on its website. "Some new hospitals are state-of-the-art and can be compared to the best in the world."