NYPD Officer Brian Moore Mourned by Thousands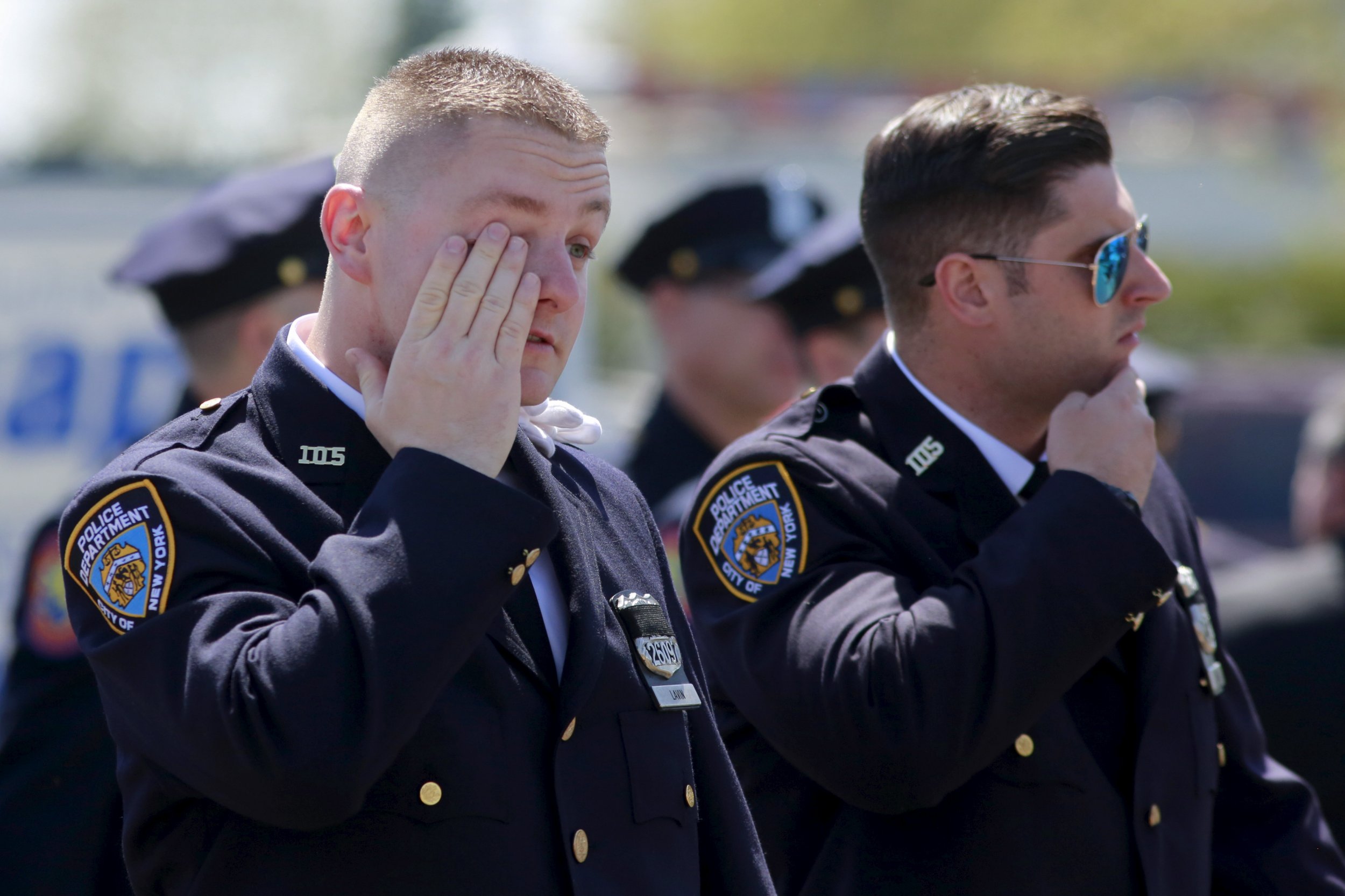 Thousands of mourners gathered Thursday afternoon to pay their respects to New York Police Department Officer Brian Moore, who died Monday from a gunshot wound to the head.
NYPD members, most of whom wore dress blues, formed a line that eventually extended more than 1,000 feet outside of Chapey and Sons Funeral Home in Bethpage. A total of 30,000 people were expected to attend the afternoon and evening wakes on Long Island.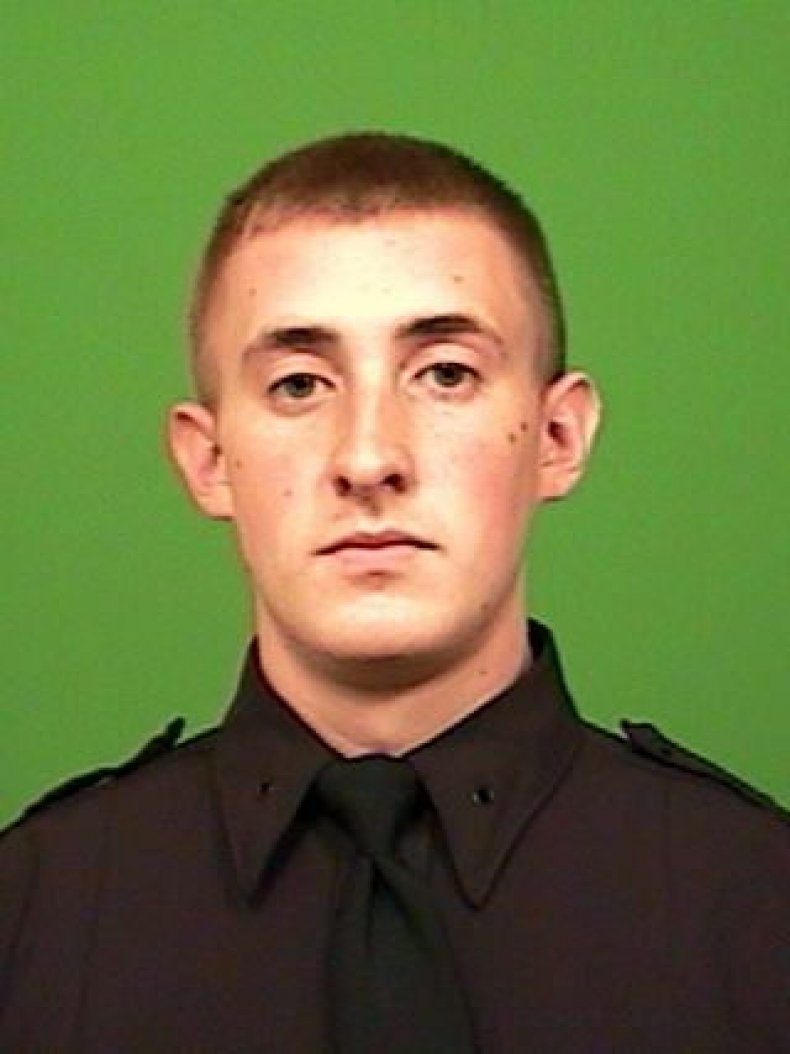 Moore, 25, joined the NYPD in 2010. NYPD Commissioner William Bratton said Moore "comes from a police family," telling reporters that both his father and uncle are retired police sergeants and that he has a cousin "on the job."
Deputy Inspector Michael Coyle, commanding officer of the 105th Precinct, said of Moore: "He was every commanding officer's dream. If I had an army of Brian Moores, there'd be no crime in the city."
Police officers in attendance said that Moore's death, which they feel comes amid increased anti-police sentiment, will not keep them from doing their jobs--or make them wary of proposed community policing initiatives.
At approximately 6:15 p.m. Saturday, Moore and his partner Erik Jansen were patrolling in an unmarked vehicle near the intersection of 212th Street and 104th Avenue, in Queens Village. The officers, in plainclothes, spotted 35-year-old Demetrius Blackwell "walking and adjusting an object in his waistband," Bratton told reporters several hours after the shooting.
Moore then "positioned the vehicle behind the suspect and inquired about the suspect's actions." He "immediately removed a firearm from his waistband and turned in the direction of the officers and deliberately fired several times into the vehicle, striking Officer Moore in the head," Bratton said. At the time of the shooting, both officers "were still seated in the vehicle and did not have an opportunity to get out or return fire," he said.
Suspected gunman Demetrius Blackwell, who will face a first-degree murder charge, according to Queens District Attorney Richard A. Brown, pleaded guilty to second-degree attempted murder in 2001. He was sentenced to five years in prison. Blackwell, who has a lengthy history of arrests, so far has been charged with attempted murder in the first degree, assault in the first degree, aggravated assault upon a peace officer and two counts of criminal possession of a weapon in the second degree.
New York City Council Speaker Melissa Mark-Viverito wants to add 1,000 more police officers to the force, arguing it could improve police-comunity relations.
A lieutenant who works in the South Bronx and who requested anonymity praised the proposals "especially now," explaining that precincts are presently short on manpower, and that more interaction with the community could foster more trust.
Another officer who asked not to be identified, who was born in New York, said he was inspired to join the NYPD from growing up in a rough neighborhood. Moore's death hasn't hurt his idealism, but reinforced the possibility of line-of-duty dangers, he said.
"You want to come on to help your city that you grew up in," he said. "You come to realize it's a different world--that you're not superman."
Moore's funeral is scheduled for 11 a.m. Friday, at St. James R.C. Church in Seaford, New York.