Thousands of Chicago Students' COVID Tests Deemed 'Invalid' After Backlog in Shipments
Thousands of COVID tests taken by students and staff in Chicago Public Schools (CPS) were deemed "invalid" after the boxes were not shipped to labs in a sufficient amount of time.
The district reported that 35,945 COVID tests were completed during the period between December 26 and January 1, but 25,027 tests were "invalid" and couldn't be processed, according to data on CPS' website. The number of invalid tests increased compared to the period between December 19 and December 25.
In-mail COVID tests kits for CPS students were piled up at FedEx dropboxes last week, CBS Chicago reported, as parents feared many tests wouldn't reach the labs on time to be processed. Tests must be processed within 48 hours.
The school district had called for students to get tested for COVID during the winter break and distributed around 150,000 at-home tests on December 17 to 309 schools in areas with high COVID risk.
Parents and students were required to return those test kits by December 28, but that deadline was extended to December 30 due to the over-piled dropboxes, according to Chicago Teachers Union (CTU).
The CTU said in a statement on Sunday that school parents were notified that those COVID test results would be "unsatisfactory" after being delayed in the process of transferring them to the lab. Weather conditions and the holiday break were cited as reasons for the delays, according to CBS Chicago.
"In Short, that delays between sampling and actually processing those samples ended up spoiling test results," CTU said in the statement.
COVID testing is only required for unvaccinated students who recently traveled outside of Illinois or were in close contact with confirmed cases.
A CPS spokesperson said this week that the school district is looking into solutions for the thousands of invalid tests.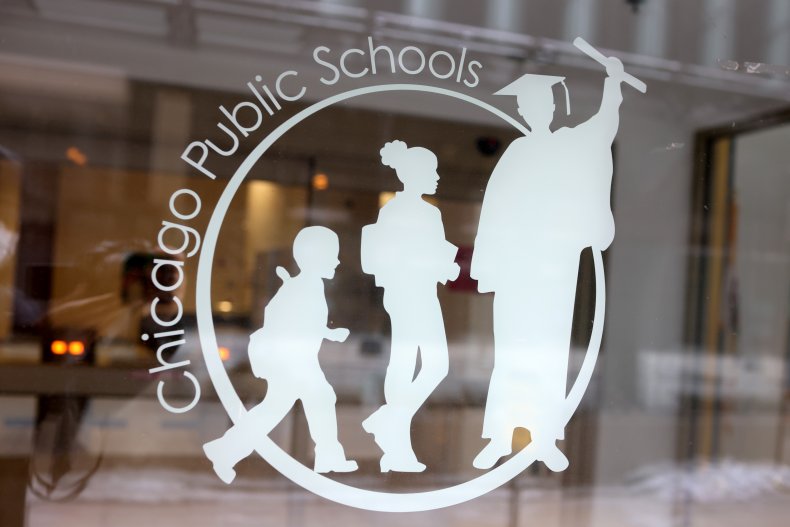 "While we continue to seek answers, we are focused on increasing on-site testing opportunities for the impacted students and schools this week as part of our ongoing weekly testing," CPS said in the statement.
"That weekly in-school testing resumes at all our schools this week, starting with 120 schools today, as well as all other safety measures that have been in place since schools were safely re-opened to in-person learning in spring of 2021," the school district added.
As the Omicron variant continued to fuel the current COVID surge, classes were canceled for the second day in a row in Chicago after CTU and Mayor Lori Lightfoot's administration failed to agree on how to keep schools open. The teachers union voted to return to remote learning.
"We are willing to work with CTU as we have been for the last 6 months. My challenge to them is come to the bargaining table every day for 8, 10, 12 hours, whatever it takes every single day—because that's what is required," Lightfoot tweeted Wednesday as the battle with the union continues.
Newsweek contacted Chicago Public Schools and CTU for comments.