Three prominent universities are experiencing pushback from some students as a result of COVID-19 vaccine booster mandates.
Students at Stanford University, George Mason University and Cornell University have begun petitioning against the mandate. All three universities are requiring that students receive a booster shot before returning to campus. Despite the majority of the student populations already being vaccinated, the petitions and letters claim that it should be up to the students to determine what is best for their health.
"It is unethical and immoral to exploit the vulnerability of students, who would lose so much by exercising their right of refusal, to take a medical treatment without their voluntary, informed consent," George Mason law student Robert Fellner wrote on his Change.org petition.
"If Stanford's foremost goal is reducing the spread of Omicron, it would be far more effective if students never returned to campus at all," Stanford petition organizer and Ph.D. candidate Monte Fischer argued.
"The fact that the University is working to return to in-person instruction suggests that it believes a balance must be struck between minimizing the spread of COVID-19 and creating an educational environment that promotes learning and growth for the future leaders of a free and democratic society."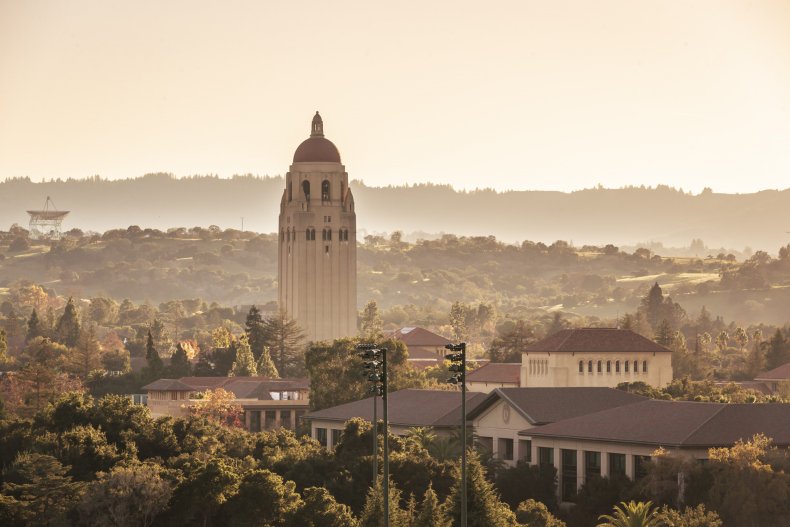 "We appreciate that the booster mandate and new procedures for the spring term stem from the good intention to prevent severe illness," said the open letter sent to Cornell University's Board of Trustees. "But as with any public health policy, many factors — scientific, ethical, and legal — must be considered and weighed."
In total, 3,429 students from all three universities have signed their petitions asking for the repeal of the mandates. All students are able to waive the vaccination requirement if they provide a valid medical or religious exemption to their schools.
However, changes are already being made to these schools' mandates. Although not directed at students, George Mason's faculty are now being "strongly encouraged" to receive a COVID-19 booster shot instead of being mandated to.
Since January 10, Stanford reported 205 positive cases on campus. About 95 percent of their population, which uses a Health Check system, is vaccinated. At Cornell, 339 cases have been reported since January 11, with 97 percent of the on-campus population vaccinated. George Mason does not have a COVID-19 case tracker available on its website.