Trump Voter Fraud Probe Sparks Wave of Canceled Registrations in Colorado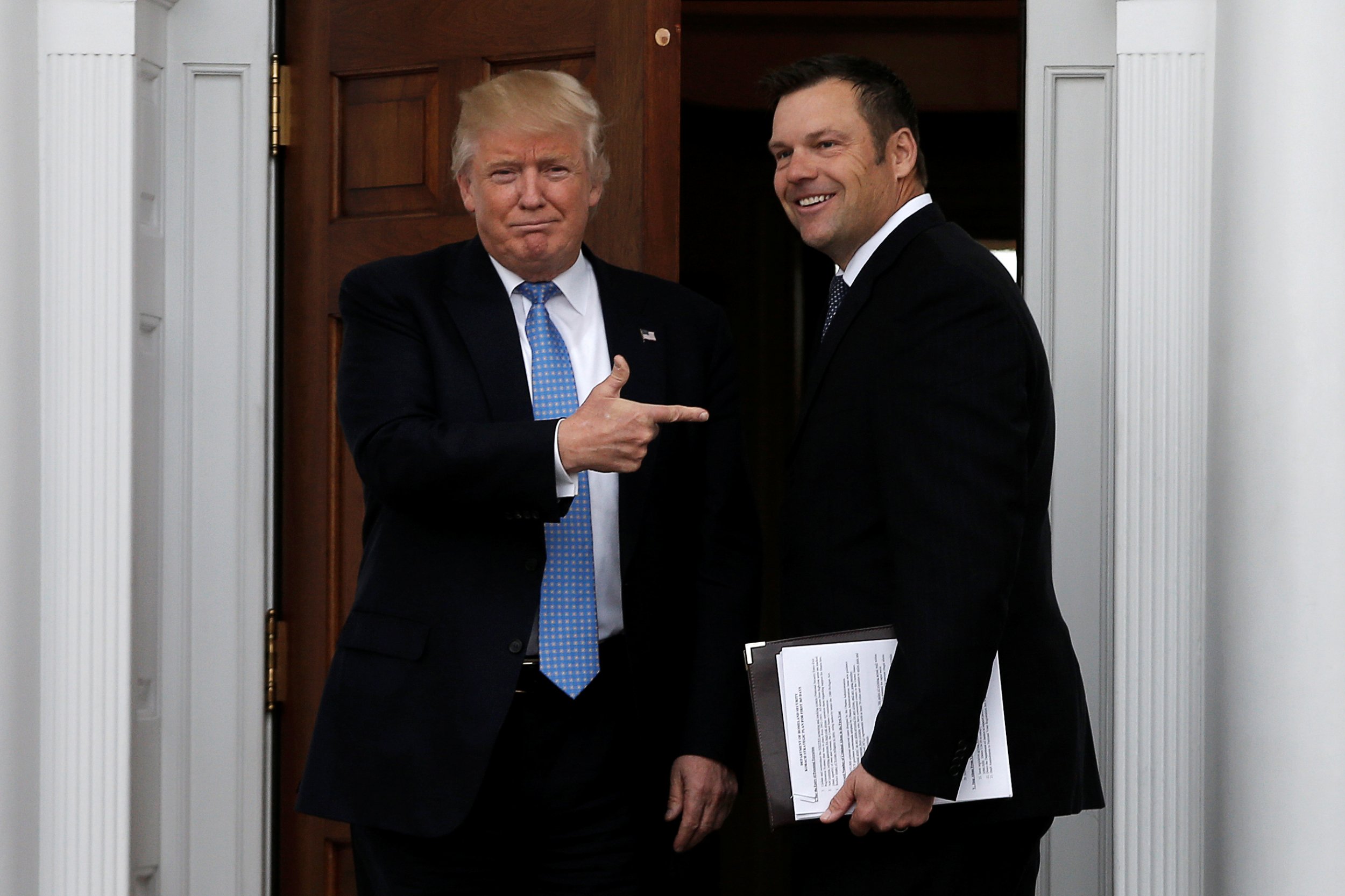 Nearly 4,000 Colorado voters have canceled their voter registrations after the Trump administration's embattled Election Integrity Commission requested personal voter information from the state.
Of the 3,738 voters who have canceled their registration as of July 14, nearly 90 percent are Democratic or unaffiliated voters. More than half are Democrats expressing concern about the commission acquiring their personal data, leading national Democrats to express concerns. "If you unregister, you are giving a victory to proponents of voter suppression," Democratic National Committee Chairman Tom Perez told the McClatchy Company Friday.
The commission has come under fire. President Donald Trump's debunked claim that more than 3 million illegal votes were cast in the 2016 election was heavily criticized across the political aisle. While some, including Kansas Secretary of State Kris Kobach, who is the co-chair of the commission, maintain there is widespread voter fraud in the country while providing little evidence, many believe the commission will be used to make it more difficult to vote, especially in minority communities.
Although the cancelations represent less than one-tenth of 1 percent of all registered voters in the state, the number represents a striking reaction in the state of Colorado to the request. State elections officials in 16 states that responded to a Newsweek query Monday said they have not seen a noticeable uptick in voters cancelling their registration after a June 28 letter to states requesting voter information.
Colorado Republican Secretary of State Wayne Williams, a Republican, is one of 30 state elections officials to say they will provide publicly available information to the commission, while 16 state election officials have declined to provide any information, according to the Associated Press's July 8 tally. Four states were undecided, the AP reported. The commission came under fire for requesting personal voter data from the states, including the last four digits of a voter's social security number, voting history and party registration. No states, even Kansas, where Kobach is secretary of state, have said they would be able to provide all requested data.
Kobach told Breitbart he had seen a report on Colorado voters cancelling their registration and that there could be a "number of reasons" why Colorado voters are deciding to do that.
"It could be, actually, people who are not qualified to vote, perhaps someone who is a felon and is disqualified that way, or someone who is not a U.S. citizen saying, 'I'm withdrawing my voter registration because I am not able to vote'," he said. "It could be a political stunt—people who are trying to discredit the Commission and withdrawing temporarily because they are politically active but planning to get back on the voter rolls before the election next November."
State election officials in Colorado told local media that the commission has created a "hysteria" in the state.
"There's confusion, there's hysteria," Amber McReynolds, the director of elections in Denver, told the Colorado Independent. "In over 12 years of administering elections I never expected to see a day in the office where we would have more withdrawals than new registrations—and that happened yesterday."
Williams' response to the commission stands out in comparison to most other election officials. He was one of only three election officials to respond positively to the request, CNN reported, as he said he was happy the federal government was collaborating with the states on improving elections.
In recent days, Williams has been attempting to re-assure voters that only public information will be shared with the commission. In Colorado, a voter's full name, address, year of birth, voter status (active or inactive) and whether they are a military or overseas voter is public.
"It's my hope that folks who withdrew their registration will re-register, particularly once they realize that no confidential information will be provided and that the parties and presidential candidates already have the same publicly available information from the 2016 election cycle," Williams said in a statement.
Colorado voters' decision to cancel their voting registration differs from other states. State election officials in 16 states who responded to a question from Newsweek Monday say they have not seen an increase in voters cancelling their registration.
"We haven't seen any increase, we haven't seen any activity after the request," Alabama Secretary of State John Merrill said. "We had people who made inquiries about the data, but no one who has said 'remove me from the voter rolls', that has come to my attention."
Along with Merrill's Alabama, state election officials from Alaska, Arkansas, Connecticut, Delaware, Massachusetts, Maryland, Michigan, New York, Ohio, Oklahoma, Pennsylvania, Tennessee, Vermont, Washington and West Virginia all either noted no significant increase in voters cancelling their registration or had no known cases of voters cancelling their registration because of the request. Other states either did not immediately respond to a request for comment or said the state did not have that data available, as counties oversee voter rolls.
"We got hundreds of calls and emails asking we not release the information, which Maryland did not, but no surge in self-cancelations." said Mary Cramer Wagner, the director of Maryland's State Board of Elections' Voter Registration and Petition Division.
In Colorado, however, voters have been directly requesting to be removed from the voting rolls due to the data requested by the commission.
"Due to the decision to have my information given without my permission, I would like to have the form sent to me that allows me to unregister as a voter," one voter wrote, according to the Independent. "Please send ASAP."