Thousands of Dangerous Dogs Seized by U.K. Police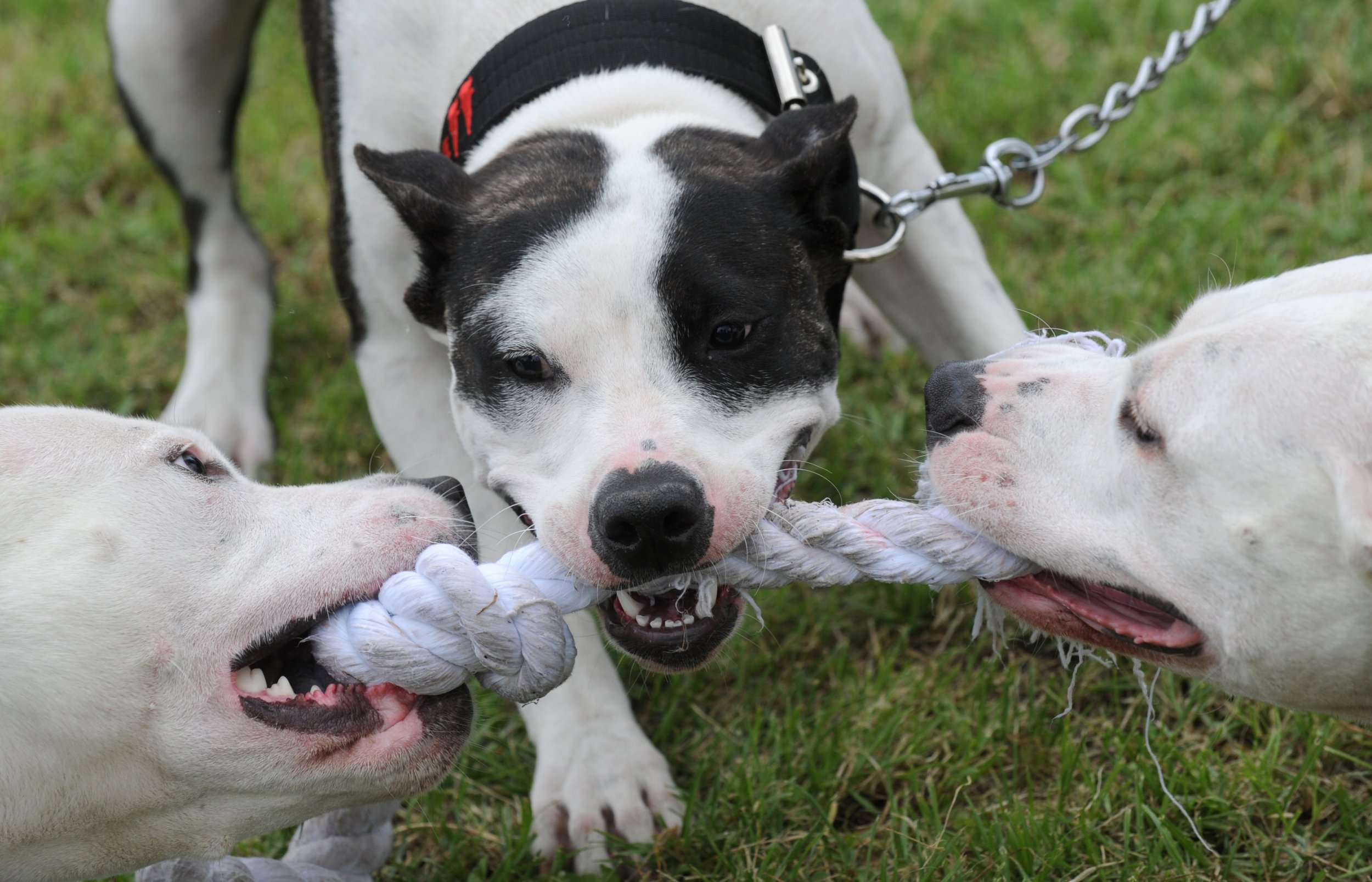 Almost 5,000 dogs suspected of being classified as banned breeds have been seized by police in England and Wales over the past three years. However, the RSPCA wants the Dangerous Dogs Act to be changed so dogs are banned on the basis of behaviour and not breed.
The government said the ban on certain breeds was "crucial," but said any dog can become dangerous under the supervision of bad owners. Breeds banned under the 1991 act include pitbull terriers, Japanese tosas and Argentine mastiffs.
The figures were released to BBC South East following a series of Freedom of Information requests and follows news that the Metropolitan Police prepares to put down 300 illegal dogs seized from owners this year.
Samantha Gaines, from the RSPCA, said the assessment process for banned breeds was hugely problematic as it is based on appearance, not genetic heritage.
"It does mean that any dog—regardless of its heritage can be [classed as a] pitbull terrier if its appearance is similar enough," she explained.
"There is no robust evidence which shows pitbull terriers are any more likely to show aggression than any other breed of dog."
Since 1997, some dogs can be exempt from the ban if a court deems the animal is not a danger to the public. A spokesman from the Department for Environment, Food and Rural Affairs (Defra), has said: "Dog attacks can have horrific consequences for victims and families.
"While any dog can become dangerous if it is kept by irresponsible owners in the wrong environment, the prohibition of certain types of dog under the Dangerous Dogs Act is crucial to help us deal with the heightened risk they pose."
Humberside, Merseyside, Lancashire, Northamptonshire and Lincolnshire police forces either provided incomplete data or declined the FoI requests, according to the BBC.