Tens of Thousands of Dead Starfish Found in 'Armageddon' Scene After 'Beast from the East' Storm Emma
Dead starfish washed ashore by the thousands in an extreme weather snap following winter Storm Emma. The so-called "Beast from the East" storm blanketed beaches with dead sea creatures along the coasts near Kent and Norfolk in the United Kingdom.
"The 'beast' killed quite a lot of creatures," said Lara Maiklem, who photographed the scene at the beaches near Kent over the weekend, reported The Independent. "We [saved] as many as we could, but it was like the Armageddon."
Maiklem also saw fish and sea urchins among the dead starfish. "I think someone found a lobster in there as well—and some false teeth," she said, according to The Independent.
It was Maiklem's passion for mudlarking—scavenging along muddy shorelines for valuable items—that brought her to the storm-addled shores. "It was amazing. I live on the coast, but I spend most of my time in London mudlarking in the Thames." Maiklem has been mudlarking for 20 years, she wrote in The Guardian back in 2016. Her photos of the dead starfish were posted on the London Mudlark Facebook page, where commenters lamented the apparent "Armageddon."
The storm that caused such an extreme weather change, Storm Emma, dumped snow across the U.K. and closed several airports late last week, reported CNN. A few hundred miles away, more dead marine life washed ashore on the beaches of West Norfolk, reported BBC. Debris and so-called "solid deposits" washed up on the beaches as well—the latter is being tested by the West Norfolk Borough Council. "We suggest those with children and animals take extra care to ensure they avoid contact with the objects," the council wrote in a tweet.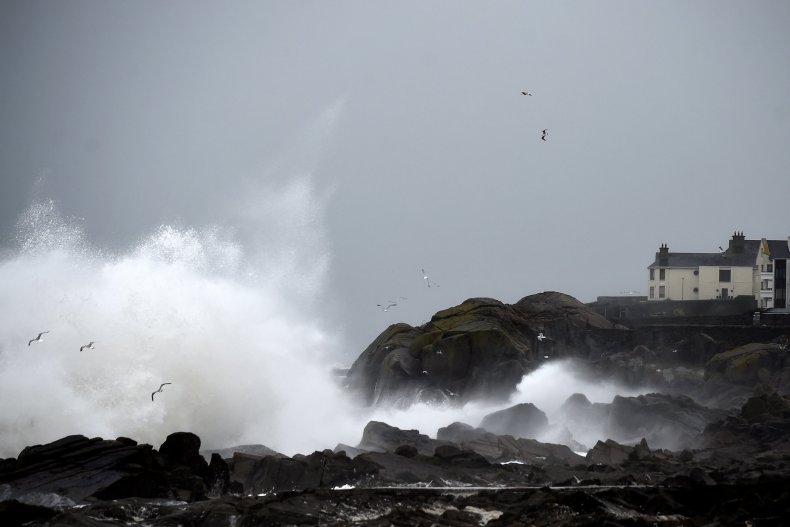 The cause of the mass die-off was greater than 5-degree Fahrenheit drop in sea temperature, according to Bex Lynam of the Yorkshire Wildlife Trust. The temperature drop would have "caused animals to hunker down and reduce their activity levels," Lynam told The Guardian. "This makes them vulnerable to rough seas—they became dislodged by large waves and washed ashore when the rough weather kicked in."