Thousands of Health Care Workers Needed in Global Effort to Stop Ebola Outbreak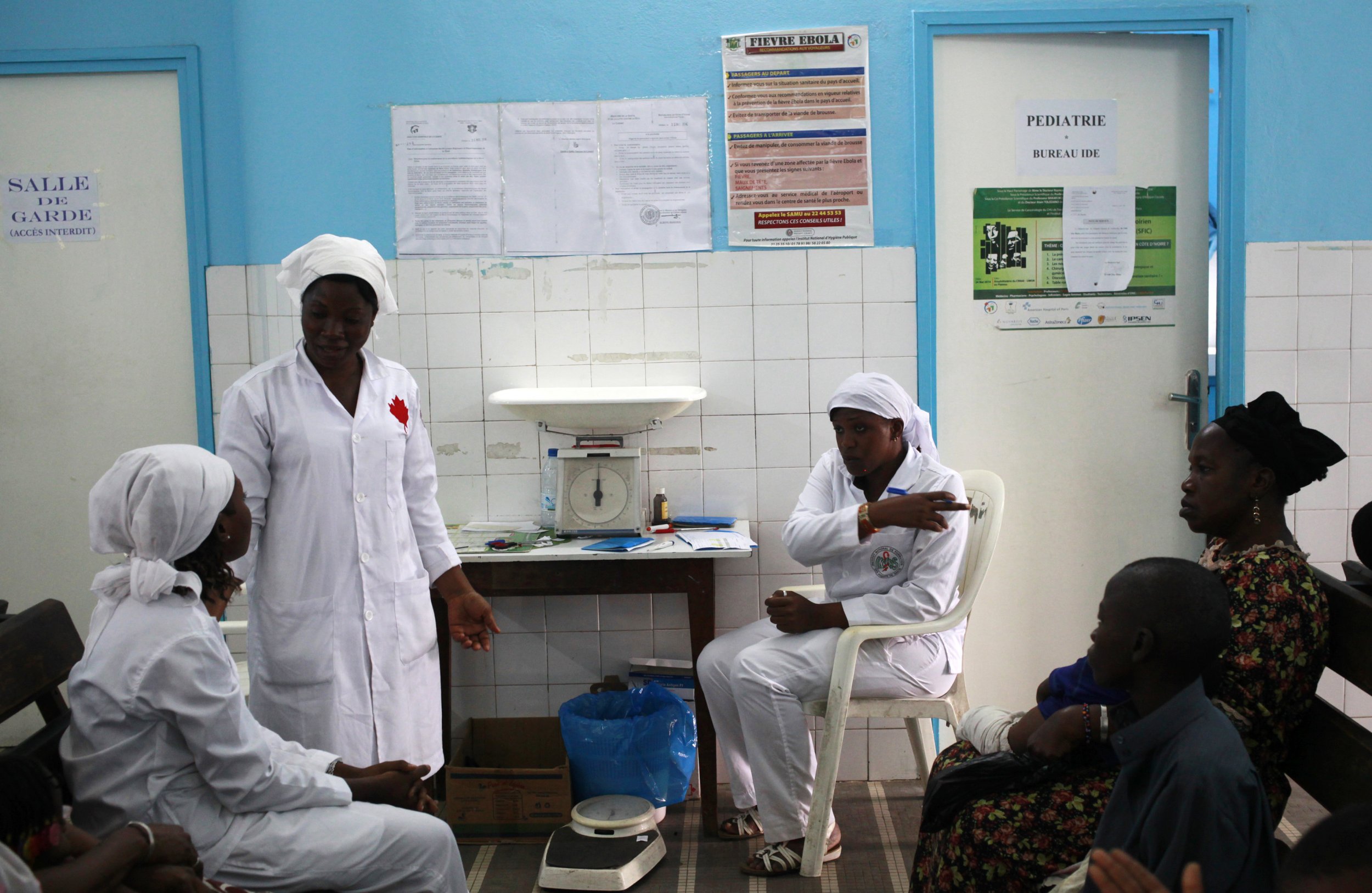 The Ebola outbreak can be stopped in six to nine months, but only if a "massive" global response is initiated, the World Health Organization (WHO) said.
The scale of response needs to be three to four times what it is now, as the United Nations works to piece together a $600 million road map to control the disease and put an end to new transmissions, WHO officials said.
"We don't have enough health workers, doctors, nurses, drivers and contact tracers" to handle the increasing number of cases," said the WHO's assistant director-general for global health security, Keiji Fukuda. "Most of the infections are happening in the community, and many people are unwilling to identify themselves as ill. And if they do, we don't have enough ambulances to transport them or beds to treat them yet."
Several thousand health care workers are needed to help scale back the rapid transmission of Ebola, which has spread to a new country, Senegal, in recent days. A lack of health professionals caring for Ebola patients means families have to treat the sick at home, increasing their risk of becoming infected.
Despite efforts by the WHO to curb the outbreak, which is the largest and deadliest in the disease's history, there are no signs of the Ebola crisis slowing down. More than 1,900 people have died from the disease, more than the deaths from all previous outbreaks combined, The Washington Post reports.
The current outbreak started in December 2013 and has spread rapidly. HelloMD has created an infographic detailing the time line of Ebola's manifestation.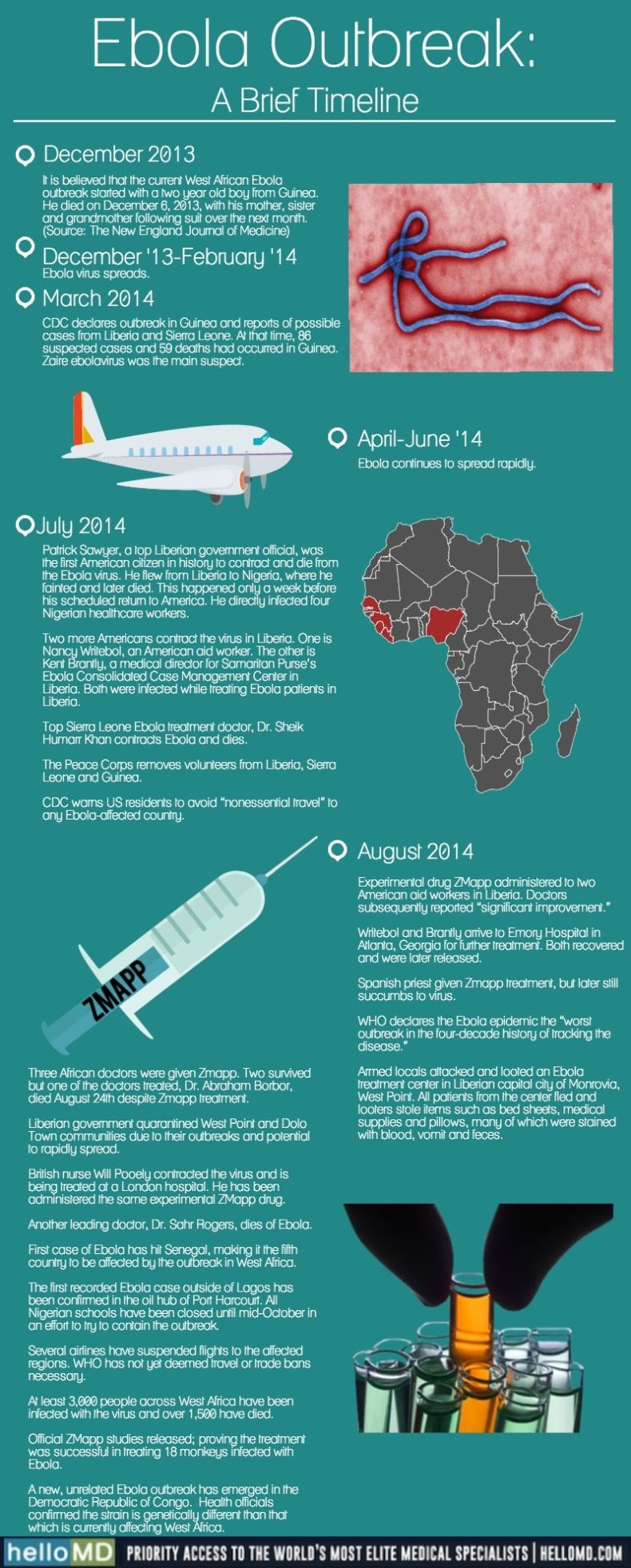 Airline routes closed in response to the outbreak should be reopened, with closures having a "huge impact" on the ability of crucial supplies and personnel to reach the affected countries, Fukuda said.
There have been 3,500 reported cases of Ebola in Guinea, Sierra Leone, Liberia, Nigeria and Senegal. Proper burials of victims, cash for paying health care workers, and tracing Ebola contacts and diagnoses are among the urgent needs for countries grappling with the outbreak. A separate outbreak of the West African strain of Ebola has emerged in the Democratic Republic of the Congo.