Thousands Injured by Falling TVs Every Year, Report Warns Before Super Bowl
There are an estimated 22,500 furniture and appliance tip-over injuries reported annually in the United States that require treatment in an emergency department, the U.S. Consumer Product Safety Commission (CPSC) said in a report released on Thursday.
The safety agency's report, a copy of which was shared with Newsweek, warned consumers about the risks heavy furniture and other items can pose when they are not secured in some way. The warning came shortly before sports fans across the country were expected to spend increased amounts of time with their entertainment systems to watch the 2022 Winter Olympic Games, which begin on Friday, and Super Bowl LVI on February 13.
The CPSC identified the Olympics and the Super Bowl specifically as events for which Americans are preparing to "settle in to enjoy winter entertainment." Before doing so, the CPSC said it "urges parents and caregivers to protect their children from tip-over injury or death, by anchoring their TVs and furniture to the wall."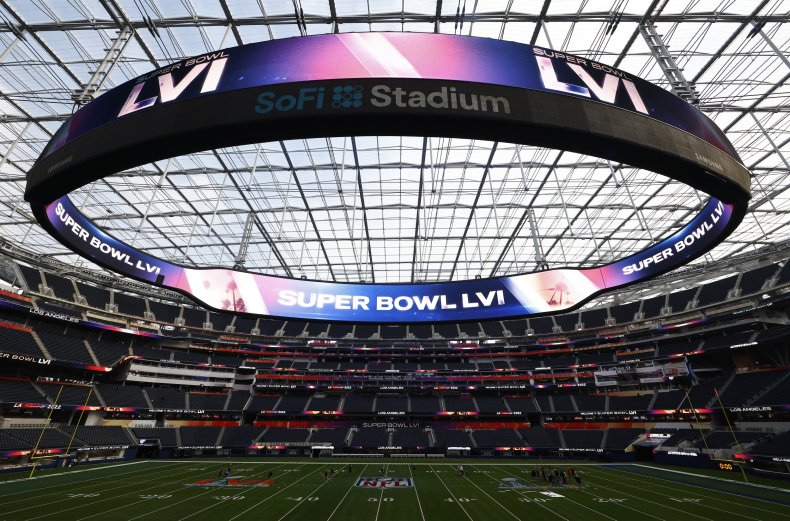 The agency's report assessed data on what it refers to as "tip-over incidents," in which a heavy piece of furniture, a television or another appliance falls onto an individual and causes injury or death. The average number of injuries resulting from tip-over incidents reported annually between 2018 and 2020 was 22,500, the report said. About 17,900 of those injuries involved a combination of a piece of furniture and a television, while about 3,700 injuries were attributed to a television that tipped over without the involvement of a piece of furniture. An additional 900 injuries were attributed to appliances.
All of the 22,500 annual injuries required treatment in a hospital emergency department, the CPSC said.
The agency also reported 581 fatalities attributed to unstable pieces of furniture and appliances for a 20-year period ending in 2020.
An estimated 44 percent of the injuries that occurred between 2018 and 2020 were reported among children under 18, with adults 59 and younger incurring about 37 percent of the reported injuries, according to the CPSC's report. The remaining 19 percent of injuries that required treatment in a hospital were among adults 60 and older.
Comparative data included in the report shows that the 22,500 annual reported injuries in recent years is about half of what was reported a decade ago. In 2011, more than 40,000 tip-over injuries connected with pieces of furniture, televisions and appliances were reported, a total that steadily declined in the following years.
In a Thursday news release, CPSC Chair Alexander Hoehn-Saric said the agency is "pleased" that fewer people appear to be suffering injuries related to tipping or unstable items.
"However, annually, thousands of children are still injured, and far too many die due to this hazard," he said. "People either don't know about the risks, or they think it can't happen when an adult is nearby."
An estimated 66 percent of tip-over injuries reported from 2018 through 2020 occurred in a home or other residential setting, the CPSC's report said. With upcoming winter sporting events expected to draw large at-home audiences, Hoehn-Saric encouraged Americans to seek out tools that will enable them to secure pieces of furniture and other equipment to walls or other stationary spots in their homes.
"We urge parents and caregivers to protect their children and families and make the time to secure heavy items in their homes," he said.