Thousands of Kaiser Patients Warned of Receiving Wrong Amount of COVID Vaccine Dosage
Nearly 4,000 Kaiser Permanente patients are being warned after potentially receiving an insufficient dose of COVID-19 vaccines.
The integrated healthcare company made the announcement on Monday, reporting that around 3,900 patients may have been administered a vaccine dose that was too small. Despite the warnings, the company also noted that the impact of this error on patient health is "not considered significant."
The issue has been isolated to patients who received a dose at the Kaiser Permanente Walnut Creek Medical Center in Walnut Creek, California, between October 25 and December 10. The doses given out were reportedly 0.01-0.04ml less than the recommended 0.3ml dosage.
"We immediately also began an investigation into the cause of this issue, and have determined this was an isolated incident resulting from some staff misunderstanding instructions and potentially drawing slightly less than the recommended vaccine dose," Kaiser Permanente said in a statement sent to Newsweek.
"We took immediate steps to confirm that the issue was isolated and promptly retrained staff and validated their understanding of the correct procedure," the company continued. "We are continuously monitoring so this does not happen again. We sincerely apologize for any concern or inconvenience this may cause for those patients we are contacting."
The specific vaccine involved was the Pfizer formulation. Patients who received the Moderna or Johnson & Johnson shots were not affected.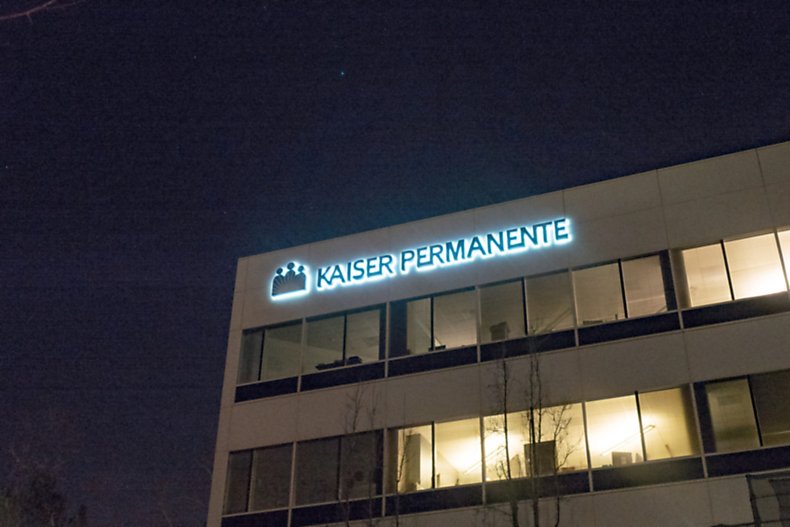 While the difference in dosage appeared minimal, Kaiser said it consulted with infectious diseases and vaccine experts and reviewed guidelines by the Centers for Disease Control and Prevention (CDC). According to the company, the experts concluded that the discrepancy was not significant enough to majorly impact a patient's protection from COVID-19.
Even so, the company is reaching out to all suspected patients and offering them the chance to receive another dosage if they so desire. Special hours and locations are being offered to help administer these do-over doses.
"The health and safety of our members and patients is our highest priority," Kaiser Permanente's statement read. "As a trusted health care provider, we are committed to informing patients of circumstances that could affect them, even if any potential impact is not considered significant, as in this matter."
As noted by The Mercury News, dosage issues in California's Bay Area have been something of a trend recently. In November, a clinic in Antioch, California, administered shots to 14 children ages 5 to 11 that were twice the recommended dosage. In March, around 4,300 patients at a mass vaccination event at the Oakland Coliseum were given dosages one-third of the recommended amount. In the latter case, state officials said that the error was not considered significant and that additional doses would not be offered.
Updated 1/18/2022, 11:33 a.m. ET: This story has been updated to include a statement sent to Newsweek by Kaiser Permanente.