Thousands of Kangaroos To Be Killed In Australia Because They Won't Stop Mating
The Australian Government are preparing to kill thousands of kangaroos across ACT and Googong in the next three months because they won't stop mating.
Over the past three years, ecologists have been testing contraceptive vaccines on female kangaroos and although they say the results are promising, plans are still in place to cull around 3,200 of the two-legged marsupials, reported ABC News.
"In the first year after treatment with hand injected GonaCon only 13 per cent of those animals bred. In the second year after treatment none of the animals have bred," Claire Wimpenny, a senior ecologist involved in the testing, said.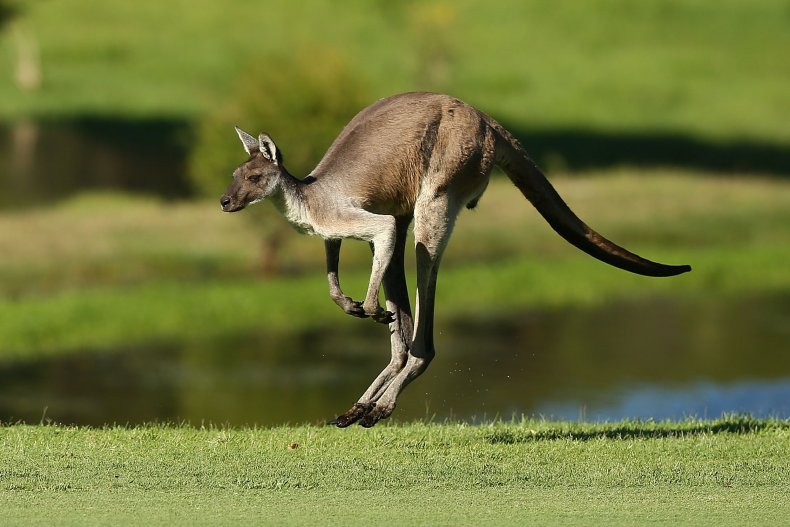 "For the dart delivery we've only got one year of data so far and in the first year after treatment with dart delivered GonaCon 21 per cent of the animals bred."
Injection by hand and darting are the two methods that have been tested on around 142 animals. Wimpenny said dart was the preferred method as it is efficient and cost-effective. "There's no need for a long process of caring for that animal for the three or four hours while it's anaesthetised and waking up," she added.
However, despite the success of the preliminary trials, the kangaroos will still be put down this year as fertility control is unable to reduce the population in such a short time, according to Canberra Times.
"We don't see it as something that will completely replace culling, because fertility control is slowing the population growth, so it's not going to reduce it if there's too many at that time," Wimpenny said. "You would get your population down to the desired level, do fertility control and that may mean that you have to cull less often or less animals and that would be ideal."
The kangaroo culling program in ACT has been operating for just over a decade.